5 Brilliant & Natural Stretch Mark Oils For Growing Pregnancy Bumps
|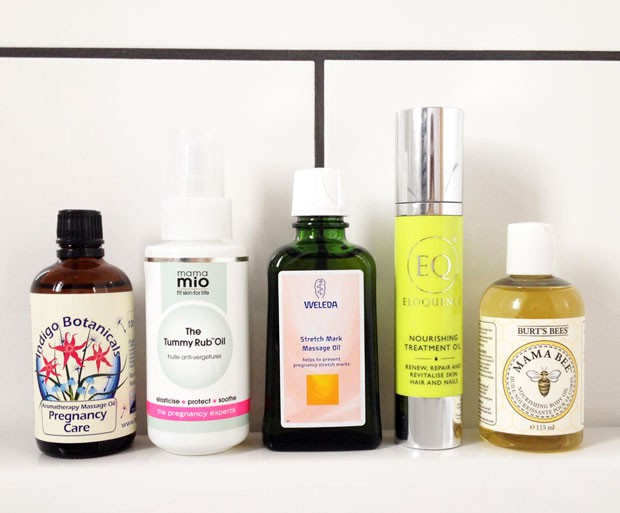 5 Brilliant & Natural Stretch Mark Oils For Growing Pregnancy Bumps

Now that I'm in my third trimester of my second pregnancy and my bump is growing even more, I like to use oils to moisturise as they feel so nourishing on my skin. I've been trying to remember to moisturise twice a day now as this is the time that I'm most prone to getting stretch marks.
During my last pregnancy, I was really good at moisturising until the very last few weeks of my pregnancy when I got a bit lazy. That's when I got two stretch marks on my belly so I do think daily moisturising makes a difference to whether I get them or not. I got loads on my breasts last time when my milk came in and I'd completely forgotten to moisturise them so I'm remembering them this time.
There are loads of lovely oils to choose from and I have a collection at home that I rotate. These are all natural products that are great for keeping your growing bump supple and hydrated.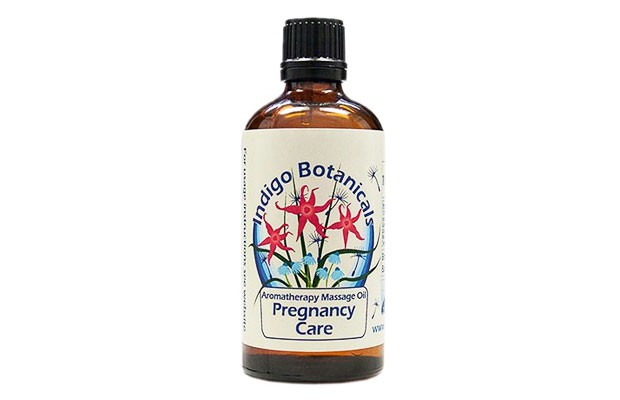 Indigo Botanicals Pregnancy Care Massage Oil — RRP £6.99/100ml
This massage oil is a blend of carrier oils — almond oil, wheatgerm oil and marigold oil — that you can add your favourite essential oils to or keep plain. The hydrating mix of oils can help protect skin against stretch marks and this product is lovely used as a massage oil or body oil for growing bumps. The fact that it's unscented is great if you are sensitive to smells during pregnancy but I love adding the Pregnancy Care essential oil from the same brand. Buy here.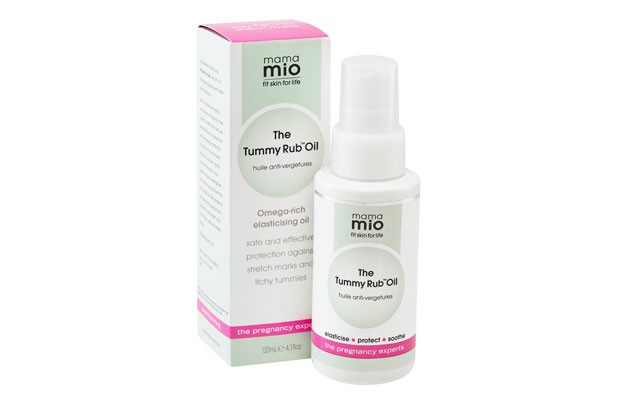 Mama Mio The Tummy Rub Oil — RRP £27.00/120ml
I'm a huge fan of the pregnancy skincare products that Mama Mio make. They're really luxurious and always smell amazing! The Tummy Rub Oil is enriched with omega 3, 6 and 9 essential fatty acids that help make skin stronger and more elastic and is specifically formulated for pregnancy. It helps reduce the risk of stretch marks and provides relief for itchy, growing bumps. It's lovely to use and absorbs quickly for an oil. Buy here.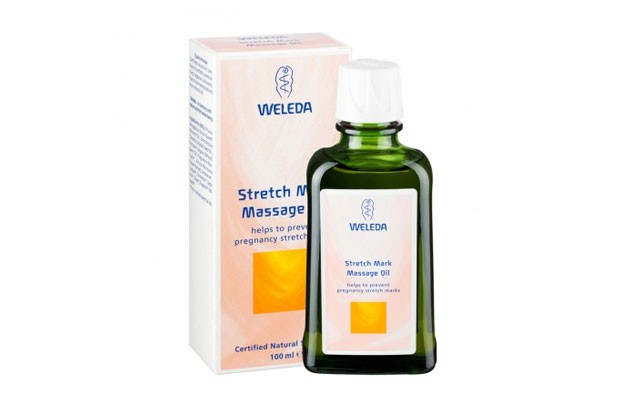 Weleda Stretch Mark Massage Oil — RRP £15.95/100ml

Weleda is my favourite natural skincare brand and I always wanted to try this oil for pregnancy. It's a thick and gorgeous oil that makes skin smooth, elastic and flexible and helps prevent stretch marks. The pure, natural formula is made from sweet almond oil and vitamin E rich wheatgerm oil and scented with extract of organic arnica and scented with recious oils of rose, neroli, myrrh and frankincense. The herbal scent is amazing! It's all packaged in a beautiful green glass bottle. It's one of my favourite Weleda products and one of my favourite pregnancy skincare products too. Full review coming soon. Buy here.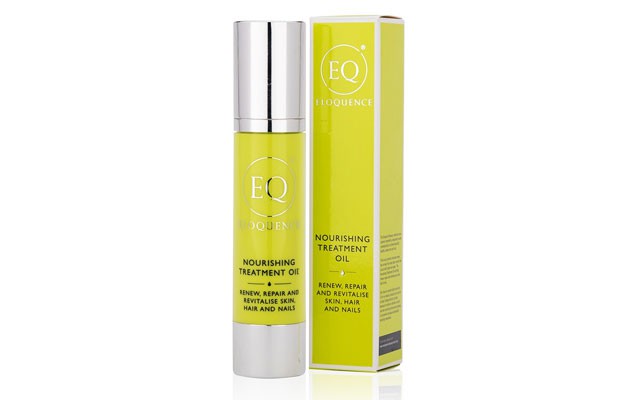 Eloquence Nourishing Treatment Oil — RRP £29.99/50ml
This is not a pregnancy or bump specific product but it's a lovely multi-tasking oil that can be used on skin, hair and nails to renew, repair and revitalise. The Eloquence Nourishing Treatment Oil contains the wonder ingredient Sacha Inchi Oil that has all natural, antioxidant boosting qualities. I use this all over my bump, breasts and thighs and it feels very luxurious and nourishing. Buy here.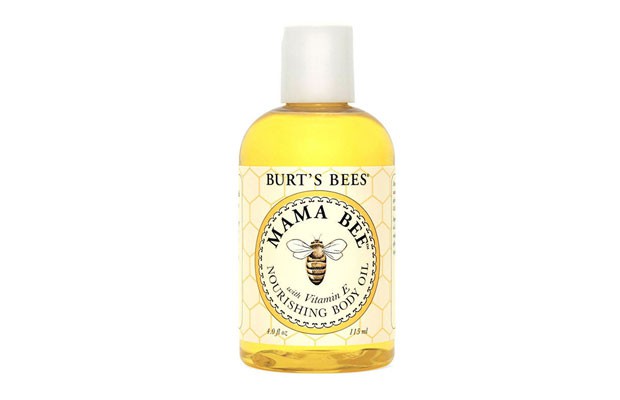 Burt's Bees Mama Bee Nourishing Body Oil — RRP £9.99/115ml
This is a lovely and deeply hydrating oil made from sweet almond oil and lemon oil that moisturise the skin. It's enriched with vitamin E that helps keep skin supple and hydrated. You can use it as a massage oil, a body oil or even put it in your bath. The scent is lemony and very fresh. I love using this all natural oil in the mornings for that reason as the freshness helps me wake up a bit. Full review coming soon. Buy here.
This post may contain some products sent for review and gifts. As always, all words and opinions are my own.