Remescar Silicone Stretch Marks Scar Cream Review
|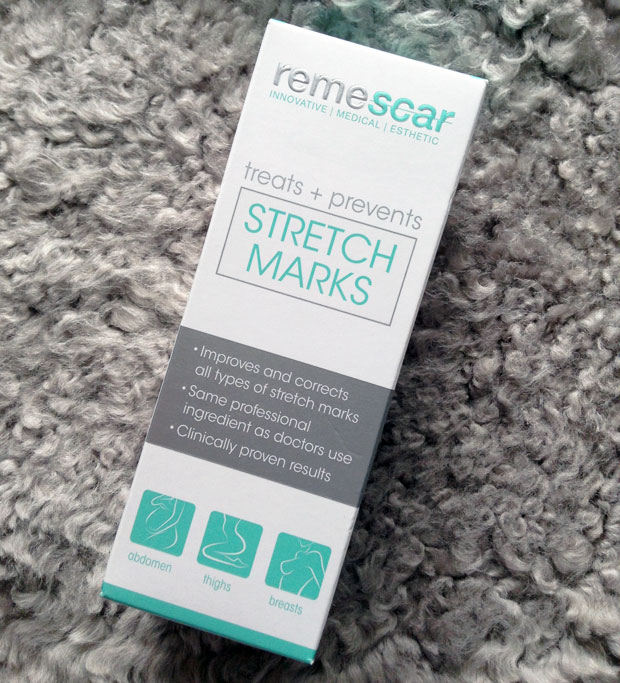 Remescar Silicone Stretch Marks Scar Cream Review 
This is a silicone based cream designed to prevent new and treat existing stretch marks. It can be used on all the classic areas for stretch marks — abdomen, thighs, buttocks and breasts.
Stretch marks are a type of scarring that occurs when the dermal layer of the skin tears and often appear when the body is growing very rapidly, like during puberty, pregnancy or just regular weight gain. Stretch marks can cause itching, inflammation and pain and can also make people feel self-conscious.
Remescar Silicone Stretch Marks Cream creates a long lasting protective film on the skin and this thin, discrete film has several active properties. It's a phospholipid-induced spherical film that integrates into the skin really well to manage the micro-environment of the scar to stimulate optimal healing. The cream protects the skin and helps reduce inflammation. It's also very hydrating — immediately and long term — and optimises the skin's natural moisture balance. All this will also help reinforce the skin's surface and help improve the look and feel of the skin.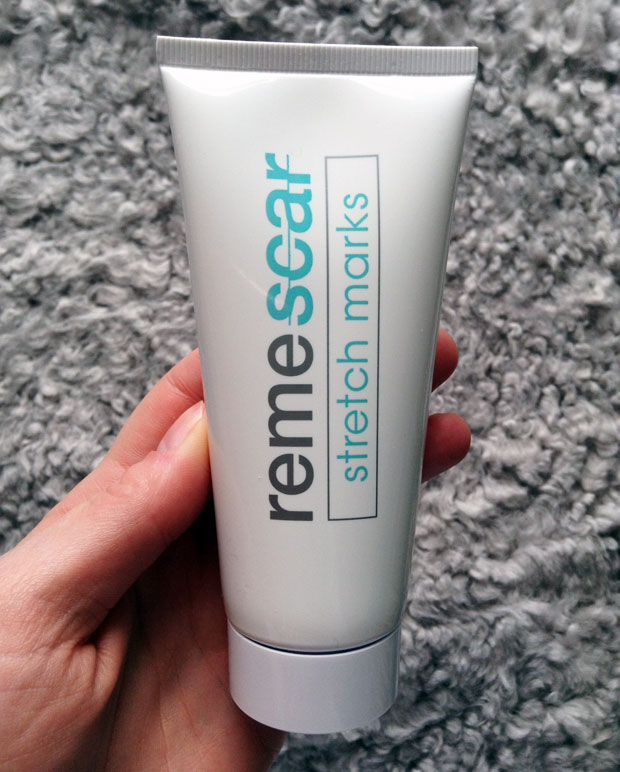 You use the cream on clean and dry skin and gently massage it onto the problem area until it's completely absorbed. Use twice daily for best results. You can use this as a preventative measure during pregnancy or on existing stretch marks as a 3 month treatment.
I've got stretch marks on several different areas on my body. I've got two small ones on my belly from pregnancy (that appeared in the last two weeks of pregnancy when I was too tired to apply any creams!) that are now faded and barely visible, some on my breasts that appeared when my milk came in and my breasts grew a lot and very quickly and some old ones on my thighs and bum from puberty. I've been trying the Remescar Silicone Stretch Marks Cream on my thighs now for about 3 weeks to see if I can fade those marks and make my skin smoother in preparation for summer, bikinis and short skirts!
The cream is a nice and light — almost like a gel — and has a cooling feel when you apply it, which is lovely now that it's warm. It absorbs quickly into my skin and does not leave me feeling sticky at all. The stretch marks that I've been treating have faded a bit and are much more difficult to see. I also feel that my skin is smoother and more even which I'm very happy about! I imagine this would be a great cream to use during pregnancy — especially in the summer months — because it's so light and easy and quick to rub in.
You can buy Remescar Silicone Stretch Marks Cream from Boots or Amazon.co.uk for about £24.99. There's also a scar stick available that sounds perfect for acne marks and surgery sticks. It's got SPF and is a handy pocket size. I would love to try that on some of the marks on my face.
I was sent this product for this review. As always, all my reviews are 100% honest and all thoughts and opinions are my own.