Mama Mio The Tummy Rub Butter Review – My Favourite Bump Cream!
|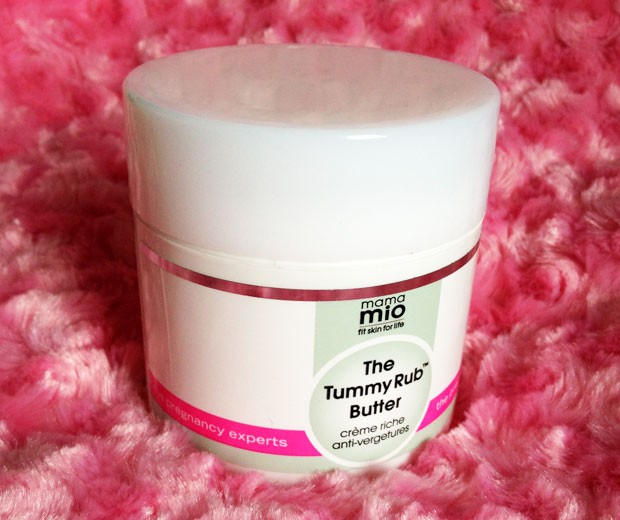 Mama Mio The Tummy Rub Butter Review – My Favourite Bump Cream!

I've tried many creams, oils and lotions for my baby bump and this is my absolute favourite so far.
The Tummy Rub Butter from Mama Mio Skincare is a thick and luxuriously buttery cream that helps protect your bump from stretch marks. Of course you can also use it on your boobs, hips and thighs which are also prone to stretch marks during pregnancy.
This lovely cream is packed with Mama Mio's special blend of super-elasticising Omega-packed organic oils and deeply moisturising Shea Butter. The main goal of this product is to increase the skin's elasticity to protect it while your bump is growing but to also help your skin shrink back to normal and help your belly bounce back post-pregnancy. Mama Mio recommend that you use it for at least 4 months post-partum for best results.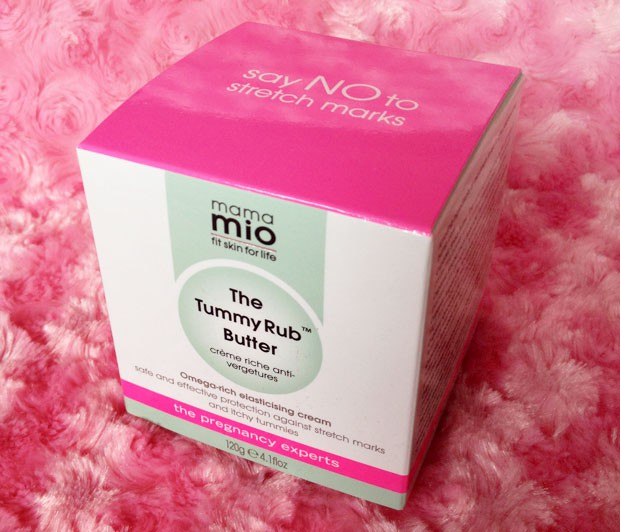 The new and improved formula still provides powerful stretch mark reduction and relief from itchy tummies and has the same gorgeous scent as before but has also been improved by having an even cleaner and safer ingredients list. The Tummy Rub Butter is free from parabens, petrolatum, synthetic fragrances and colourants, xenoestrogens, PEGs, glycols and pthalates.
All the Omega-rich oils are now organic and so is the Shea Butter. More Omega-oils have been added — organic Sasha Inchi, Argan, Avocado and Coconut to give skin even more strength and elasticity and the very best protection available. Of course the product is safe to be used during pregnancy and breastfeeding.
Here's a list of the active, very hydrating and nourishing ingredients:
Organic Shea Butter that provides a protective barrier to lock in moisture and helps build elasticity.
Organic Sacha Inchi Oil from the Amazon rainforest, packed with Omega 3, antioxidants and amino acids.
Organic Argan Oil that nourishes, moisturises and improves elasticity. Very high in both Omega 9 and 6.
Organic Coconut Oil which is a powerful and soothing Omega and very rich in Lauric Acid.
Organic Avocado Oil which is rich in Omega and folic acid and hydrates skin deeply which helps it to stretch safely.
Organic Sweet Almond Oil and Organic Olive Oil which are ideal for sensitive skin. Soothing, protecting and very moisturising.
Organic Rosehip Fruit Oil which is very rich in Omega 3 and 6 and Vitamin C.
Vitamin E a hero vitamin for skin that helps protect against stretch marks.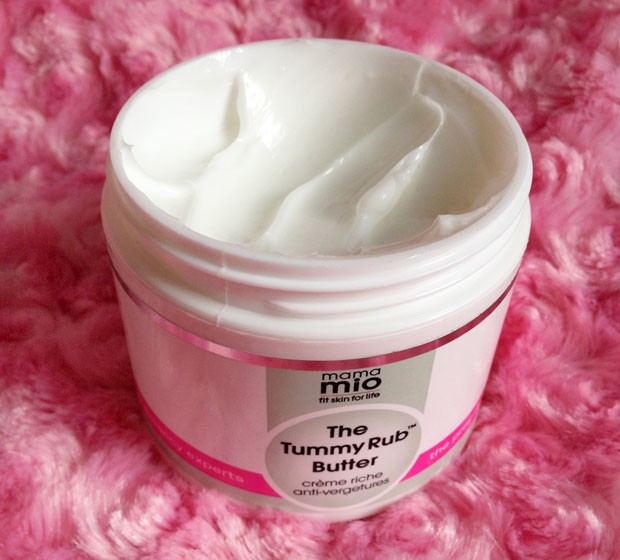 The Tummy Rub Butter comes a 120g tub and the packaging is beautiful like all other Mama Mio products. What I love about this cream is that it is so moisturising and nourishing without feeling sticky or leaving any residue at all. The thick buttery cream feels so luxurious and pampering to use and applying it to my skin at night is a great way for me to bond with my bump.
Ideally it should be applied twice daily (from above your breasts to below your bum — front, back and sides) but I usually only manage to apply creams once daily. I have used many creams during this pregnancy and my last one too and this is the one I've reached for the most as I love the way it feels on my skin.
The scent is amazing too and adds to the luxurious, spa-like sensation. This is a lovely product that I think all pregnant ladies should treat themselves to.
The Tummy Rub Butter costs £23.50 and is available to buy from the Mama Mio website, FeelUnique.com or Amazon.co.uk, for example.
Read my other Mama Mio and Mio Skincare reviews here.