Mama Mio Goodbye Stretch Marks Review
|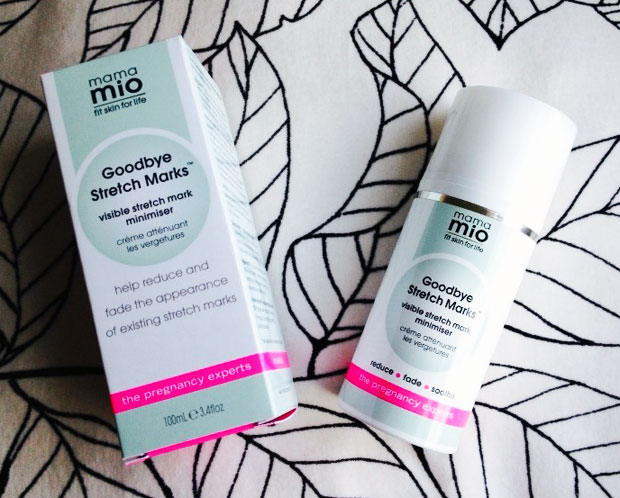 Mama Mio Goodbye Stretch Marks Review
Goodbye Stretch Marks stretch mark minimiser is a product designed to improve the visible appearance of existing stretch marks. The product reduces and fades them over time.
It is a powerful blend of peptides, fruit and algae extracts and nourishing oils that helps treat old and new stretch marks caused by pregnancy or general weight gain. It's the most effective on new stretch marks but gives great results for old ones too. It's safe to use during pregnancy and breastfeeding but the nipple area should be avoided if breastfeeding.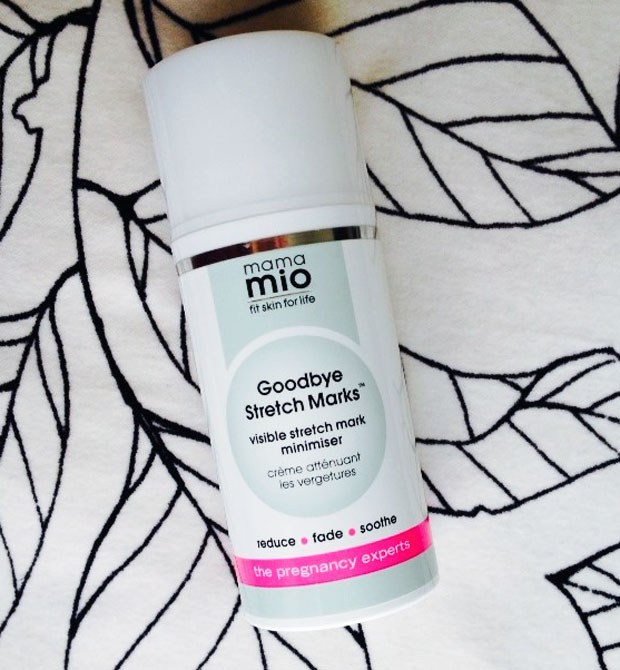 You use it by applying a thin layer over each stretchmark, three times a day for 12 weeks for the best result. You have to keep using it over a longer period of time because stretch marks are very deep tears that go beneath the surface of your skin and take time and treatment to fade. I like to quickly massage it into my skin on my abdomen and thighs for an overall treatment of the area.
The cream feels very light and absorbs quickly which means there's no stickiness and you can get dressed soon after applying the cream. It's great in the summer for those reasons too.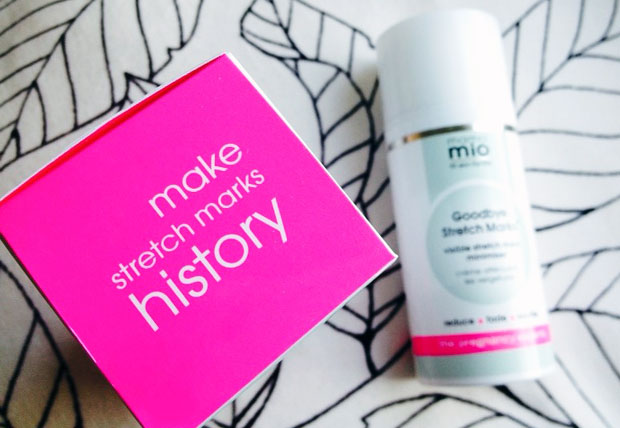 This formula is a new and improved one of Mama Mio's previous version. This new one is even cleaner and safer and there's a new ingredient called Seppicalm TM that boosts the lightening benefits of Goodbye Stretch Marks to help fade marks even more effectively. The product is free from parabens, petrolatum, synthetic fragrance and colourants, xenoestrogens, PEGs and pthalates.
The active stretch mark minimising ingredients in this product are:
Registril TM 

—

a combination of two highly effective peptides that help reduce stretch marks
Matrixyl 3000 TM

—

a powerful peptide that increase collagen production
Emblica

—

a powerful ayurvedic fruit extract that evens out our natural skin tones
Seppicalm TM

—

a plant derived active that helps lighten marks, both inflammatory pigmentation and deep level pigmentation
Algisium-C TM 

—

a brown algae extract that is silica rich which is great for healing, smoothing an improving the appearance of stretch marks
Sweet Almond Oil

—

which is packed with amazingly moisturising and nourishing Omegas 3, 6 and 9 that are soothing and help itchiness too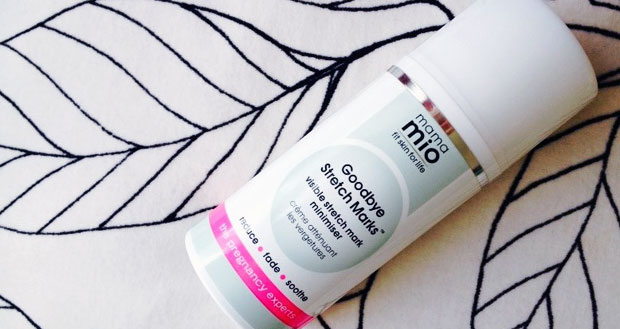 Goodbye Stretch Marks is an absolute pleasure to use and it is definitely improving the texture of my skin and fading both my older and newer stretch marks. It smells gorgeous too!
I was sent this product for this review. As always, all my reviews are 100% honest and all thoughts and opinions are my own.