Mama Mio Gorgeous Glow Facial Wash Review
|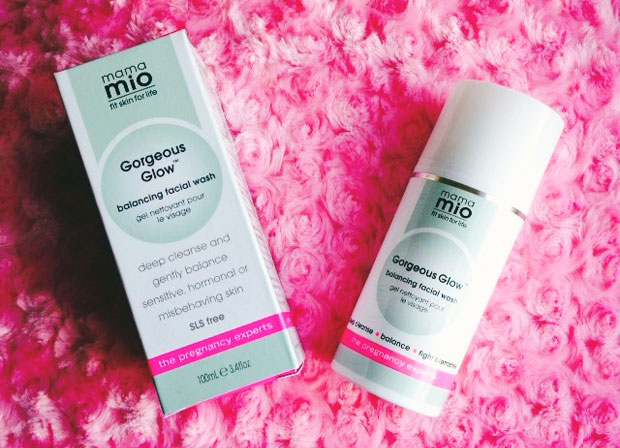 Mama Mio Gorgeous Glow Facial Wash Review 
Gorgeous Glow Facial Wash is a balancing cleanser designed for sensitive pregnancy skin. All the hormonal changes that happen during pregnancy can have a huge impact on your skin and change it a lot and very quickly. When I was pregnant with my daughter, I went through a phase with loads of breakouts that I couldn't do much about since it's so difficult to find products that are blemish fighting and clearly suitable for use during pregnancy.
I will not have to worry when it's time for baby number two! This facial wash does just what I was looking for then and what I want now too — it cleans my skin thoroughly without making my skin dry or tight, balances it with probiotics, nourishes and moisturises with organic and vitamin packed omegas (Organic Evening Primrose, Sweet Almond, Avocado and Olive Oils), exfoliates gently with lactic acids and fights spots with tea tree extract. It also contains green tea that helps keep your skin strong and protected against radical damage. Read more about the ingredients here.
It's a soap and SLS free formula that has a very natural and gorgeous scent. Skincare safety is very important to Mama Mio and Gorgeous Glow is also free from parabens, petrolatum, synthetic fragrance and colourants, xenoestrogens, PEGs, phthalates and glycols.
Gorgeous Glow is made from a blend of five natural coconut derived cleansers that together make a lovely wash with a low lather that is very gentle but effective and cleans your skin without stripping it of moisture.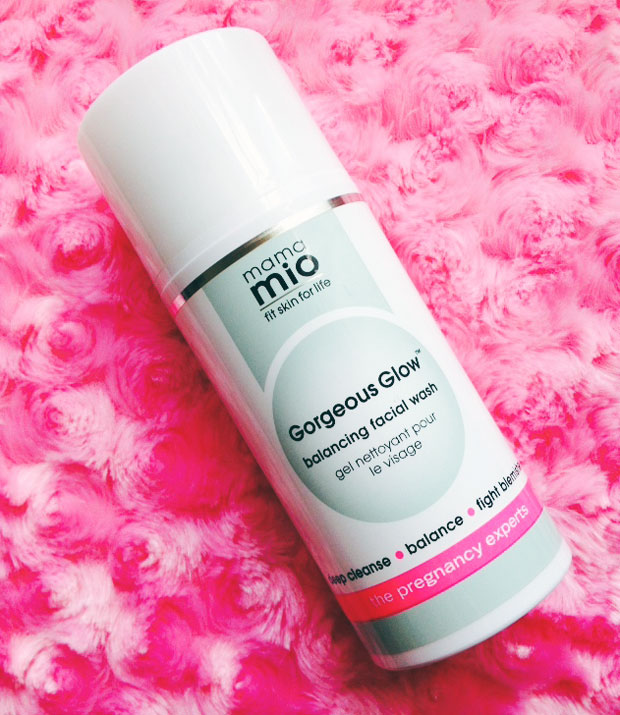 You use it like most other facial washes and apply it to your face with a little bit of water and massage into the skin, then rinse it off and pat your face dry. Follow up with a face cream, with SPF in the day.
It's suitable for all skin types but is particularly well suited for use during pregnancy when skin tends to become more sensitive and many women suffer from hormonal breakouts. I'm using it now and I'm currently not pregnant. I'm just trying to keep my skincare gentle and natural because that seems to be what works best for me. This is my new favourite facial wash and I will keep using it now and definitely during my next pregnancy. Gorgeous Glow is exactly what I've been looking for!
Now I'm very curious about the other facial care products from this range — there's a face cream, an eye cream, facial wipes and a kit perfect for travelling. These are on my wish list now! I've had such good experiences with Mama Mio's products so I'm sure these other products are great too.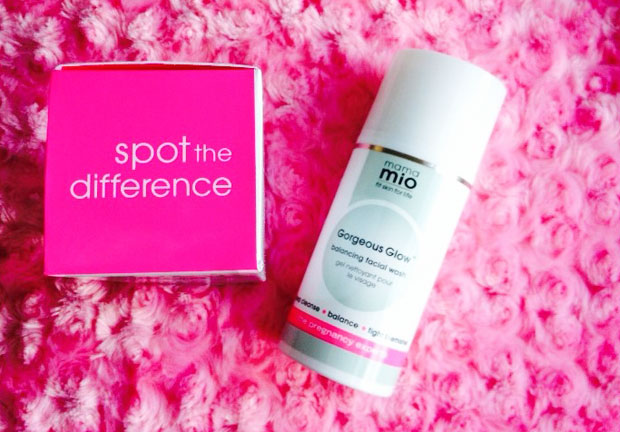 I was sent this product for this review. As always, all my reviews are 100% honest and all thoughts and opinions are my own.