5 Exciting Family-Friendly Activities to Enjoy on the Isle of Wight
|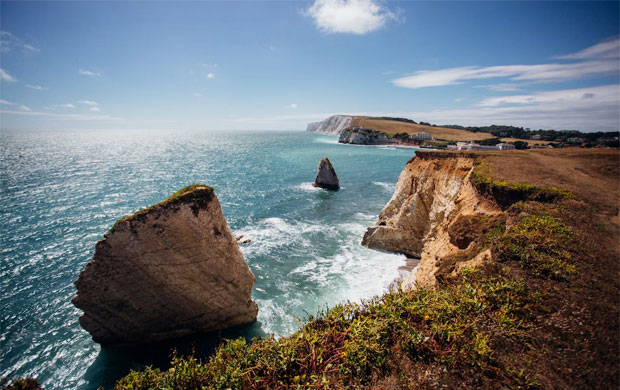 5 Exciting Family-Friendly Activities to Enjoy on the Isle of Wight
The Isle of Wight, an idyllic island located off the south coast of England, offers a wealth of opportunities for families seeking a memorable vacation. With its stunning landscapes, rich history, and diverse attractions, the Isle of Wight is a perfect destination for families to explore and enjoy quality time together. In this article, we will highlight five exciting activities that cater to all ages and interests, ensuring a fantastic family adventure on this charming island.
1 – Discover the Isle of Wight's Beautiful Beaches
The island boasts a range of gorgeous beaches where families can soak up the sun, build sandcastles, and enjoy a refreshing swim. Shanklin Beach, Sandown Beach, and Appley Beach are particularly popular among families, offering golden sands, shallow waters, and a host of amenities. Don't forget to pack a picnic and beach toys for endless hours of family fun. Additionally, the Isle of Wight is known for its fossil-rich coastline, so exploring areas like Compton Bay can lead to exciting discoveries for budding paleontologists.
2 – Explore the Historic Osborne House
A visit to Osborne House, the former residence of Queen Victoria, is a must-do for families visiting the Isle of Wight. This stunning palatial retreat offers a captivating glimpse into the lives of the royal family. Children will delight in exploring the extensive gardens, discovering the Swiss Cottage, and trying their hand at the miniature fort and beach. The house itself is a treasure trove of history, with grand rooms, exquisite artwork, and intriguing artifacts. Guided tours and interactive displays make the visit even more engaging for young visitors.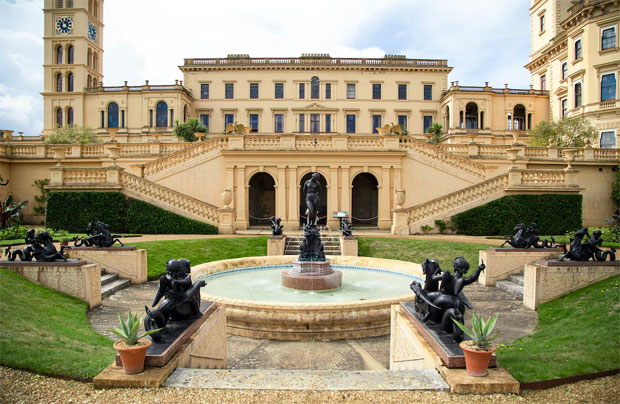 3 – Immerse in Adventure at Blackgang Chine
Blackgang Chine, the UK's oldest amusement park, guarantees a day filled with excitement, adventure, and imagination. This enchanting theme park offers a variety of themed lands, including Cowboy Town, Pirate Cove, and Fairyland, where children's imaginations can run wild. From thrilling roller coasters to interactive shows and play areas, Blackgang Chine caters to all ages. Don't miss the opportunity to explore the fascinating Underwater Kingdom or take a stroll through the beautiful Dinosaur Kingdom, where life-sized dinosaurs await discovery.
4 – Get up Close with Wildlife at Robin Hill Country Park
Nestled amidst 88 acres of picturesque countryside, Robin Hill Country Park combines natural beauty with fun-filled activities for the whole family. Embark on a woodland adventure, meander through tranquil gardens, and enjoy the exhilarating rides and play areas. The park also hosts daily falconry displays, where visitors can marvel at majestic birds of prey in action. In addition, keep an eye out for the park's special events, including evening illuminations and seasonal festivals, which offer a magical experience for visitors of all ages.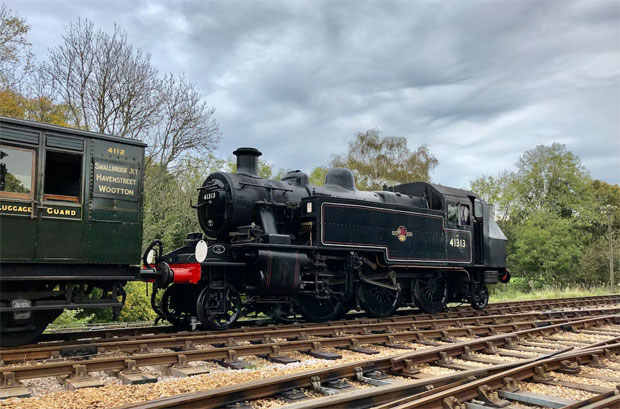 5 – Ride the Isle of Wight Steam Railway:
Take a step back in time and experience the golden age of steam travel aboard the Isle of Wight Steam Railway. This charming heritage railway allows families to enjoy a nostalgic journey through the island's picturesque countryside. Hop aboard beautifully restored steam trains and embark on a leisurely ride, taking in breathtaking views of the island's landscapes. The railway also offers special events such as Thomas the Tank Engine-themed days and 'Driver for a Tenner' experiences, providing children with unforgettable memories. So, book Isle of Wight ferry tickets and take a visit.
Conclusion
The Isle of Wight is a treasure trove of family-friendly experiences, offering a perfect blend of natural beauty, historical sites, and thrilling adventures. From relaxing on stunning beaches to exploring historic landmarks and enjoying exciting theme parks, the island ensures an unforgettable vacation for families of all sizes. So, plan your trip to the Isle of Wight and embark on an exciting journey.
Guest Article.