5 Ideas for Festive Dresses to Wear on Christmas Day
|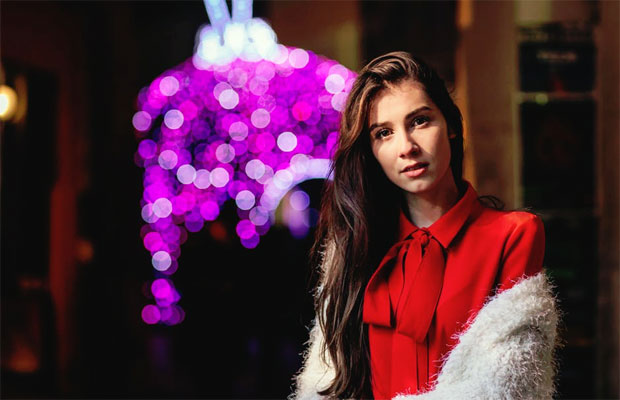 5 Ideas for Festive Dresses to Wear on Christmas Day
It's always fun to dress up for special occasions and Christmas must be my favourite one. I like to be bolder with colours during this time and this year I will be wearing a bright red dress that I'm sure will make me feel very Christmassy.
In this post, I have collected five ideas for dresses from Zaful that I think would work very well on Christmas Day. They're all quite different from each other but all flattering, easy to style and wear and perfect for the festive season!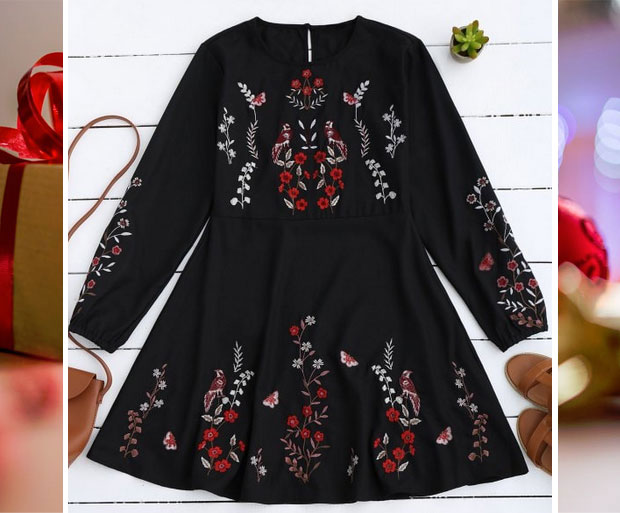 A little black dress, like this Floral Embroidered Vintage A-Line Dress, always works for most occasions. I love the shape of this dress and the red embroidery on the black fabric makes it look quite wintery 

—

especially combined with the long sleeves. This is a dress that I would recommend to fellow mums too as black is a forgiving colour if your baby or toddler decides to mess up your clothes!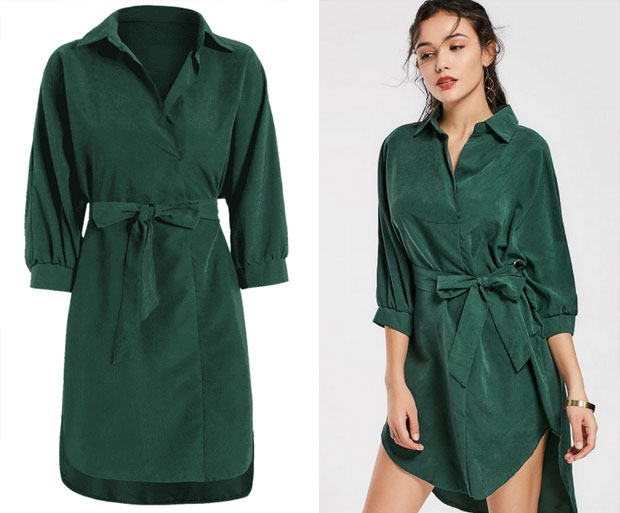 As well as red, forest green is a colour that I associate with the Christmas season. I'm a bit in love with this green belted dress! I love the cut of the dress, the neckline, the sleeves and the belt that makes you look a bit like a Christmas present! It's casual but dressy at the same time 

—

just add some jewellery and heels to make it more festive. I'm very fond of this shade of green but the dress is also available in light pink, wine red and dark blue and it looks amazing in all the different colours.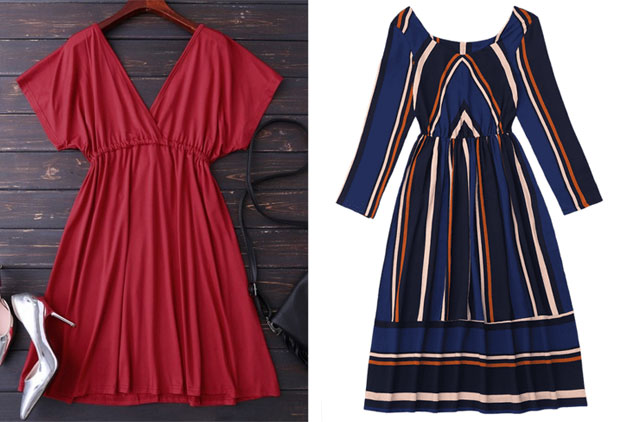 I had to include one red dress in this line up and it's the Plunge V Back Drawstring Dress. It looks so comfortable

—

perfect for hiding that big Christmas lunch!

—

and festive. It will easily take you from day to night and you'll be comfortable all day! The A-line silhouette is a very flattering shape for most body types too. It's available in a bunch of other colours if red's not your thing but you like the design.
The Long Sleeve Striped Mid Calf Dress to the right, might not look very Christmassy but I think it's a great looking dress that looks festive and classy. It would be a great dress to wear as the hostess on Christmas day!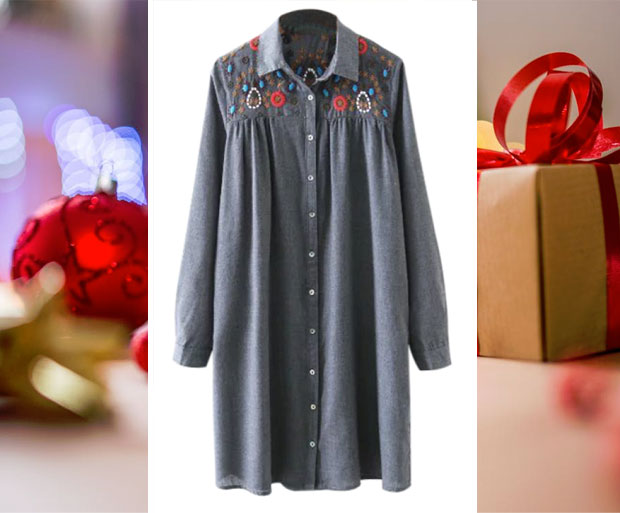 This grey Embroidered Yoke Smock Shirt Dress is quite casual but the embroidery makes it a bit special and it can easily be dressed up with fancy shoes. I chose this dress for this post as it looks really comfortable and would be very suitable for mums of young children who need to be able to crawl around on the floor (like you do!) with their toddlers or even if you're pregnant or breastfeeding as the shape would allow for a bump and the button down style is perfect for easy feeding.
Collaborative Post.