5 Reasons To Choose Herringbone Wood Flooring
|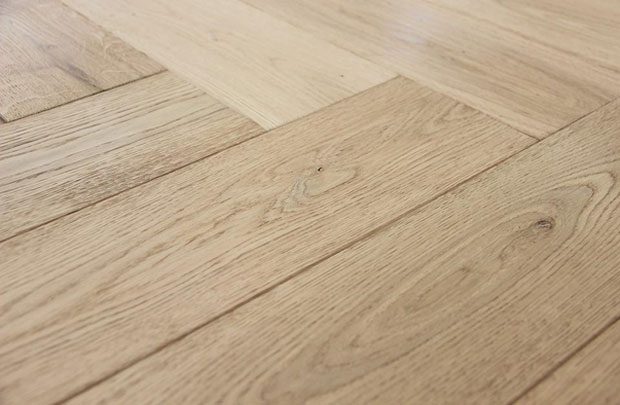 5 Reasons To Choose Herringbone Wood Flooring
In interior design, the type of flooring that is used is really important as it can help to make a statement. One of the most popular options for homeowners right now in terms of flooring appears to be herringbone wood flooring. This type of flooring can give a classic feel and make people feel more at home.
Here, we are going to discuss some of the reasons why you should choose herringbone wood flooring. Keep reading if you would like to find out more about this.
What Is Herringbone Flooring?
Before we get started, we are going to look at the history of herringbone wood flooring and find out where it first came from. Parquet floors have been around since the 1600s and they came from blocks of wood that were arranged in this pattern. This type of design is classic and these days, they are made predesigned to look similar to those from the 17th Century. Next, we'll discuss some of the reasons why you should think about investing in this flooring.
One of the most important reasons to choose a herringbone floor for your home is the fact that they are easy to keep clean. You don't need to worry about any sort of stains getting into the floor as they are protected by a layer. You can easily sweep your floor and clean it down without having to worry about it getting ruined.
If you are looking for some classic style in your home, then this might be the right flooring option for you. Herringbone flooring is unique and very attractive in the way it is designed. This type of flooring is known as a timeless classic and you will never get bored of looking at your wooden floor.
One of the main concerns for many homeowners is how hardwearing their floor is going to be. With a herringbone floor, you don't need to worry about damaging the floor as it tends to be very hard-wearing. This means that as long as you are not dropping seriously heavy items on the floor then it should last a long time in your home.
Regardless of where you are laying your herringbone floor, you can be sure that it will fit and look impressive. One of the main benefits of this type of floor is that it is versatile and can fit along narrow corridors. Think about using this type of floor if you have an unusually shaped home.
Finally, you will find that herringbone wood floors are actually quite cost-effective. Due to how hard-wearing these floors are, they'll be likely to last a long time and won't require much maintenance. This means that you'll get a fair price and won't have to splash out in the near future.
If you are thinking about having a new floor installed in your home, consider choosing a herringbone design for a timeless classic.
Guest Article.