5 Tips for Starting a New Online Course
|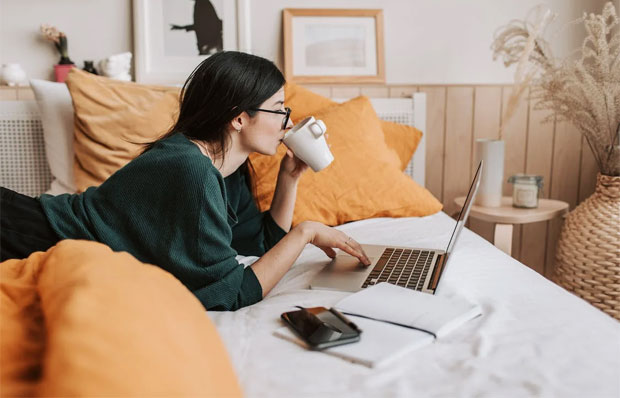 5 Tips for Starting a New Online Course
Learning a subject online is a great way to increase your knowledge, gain new skills, and get new job opportunities. However, you need to know how to start an online course. First things first, you need to ensure that you have a reliable internet service without data restrictions so you can learn as much as you desire. This is where we would suggest that you consider getting Spectrum Internet because of its spectacular performance and reliability.
As it might be a brand new experience for you, we have prepared five tips that you should consider when starting your adventure with online learning.
Familiarize Yourself with the Course Structure
It's always good to come to class prepared. Get ready even before you receive your first homework. You can check out the resources you will need and the themes that you are going to learn during the course. Try to find the resources ahead of time, for example, by borrowing some books from the library or researching the internet. Things that are worth checking out before starting home learning courses are the class syllabus, contact details for your tutor or professor, and the days that they are available for learners. 
If you go through the course structure before starting, you can organize yourself better and adapt your learning habits to fit your new responsibilities.
Try to Become Great at Organizing
Bill Tremlon, a Course reviewer from Cursums, has said that one of the most important things to deal with while taking an online course is organizing your time as well as possible. Even if you are taking one subject, not a whole degree course, you can quickly notice that things you need to do snowball into a huge, overwhelming list. Remember that even without commuting to a school, you will still have many everyday responsibilities that you have to juggle around your education.
This is why it's crucial for your success for you to get organized as soon as possible. Try not to postpone everything to the last moment. Set a daily time for learning or doing assignments. Remember that it doesn't always have to be two hours to write an essay. Even 15 minutes every day can improve your situation and make learning much easier and more effective.
Practice Self-Motivation and Accountability
Participating in an online course usually requires more self-discipline and self-motivation than in-person classes. When you lose your motivation, try to remind yourself of your educational goals and why you decided on the course in the first place. Try to create small, achievable milestones. It's hard to lose your mojo when you have one big goal of ending the whole course, but if you have smaller goals, like ending an essay, nailing a presentation, or participating in an extra lecture, you can feel instantly rewarded.
To hold yourself accountable, you can track your progress. Check if you are meeting all the deadlines, and don't forget that learning is full of ups and downs. If you need help with anything, don't be afraid to ask for help. You can also find a study buddy with whom you can support one another.
Be Engaged With Activities
While you might think that with online learning, you won't have many interactive activities, that's not true. Many courses provide students with discussion forums, virtual classrooms, chat groups, and so on. Try to engage in all the activities to enhance your learning experience. By connecting with fellow learners, you can expand your knowledge and find new friends. It also gives you a sense of community and support!
Guest Article. Contains a sponsored link.