6 Worthwhile Home Additions for Growing Families
|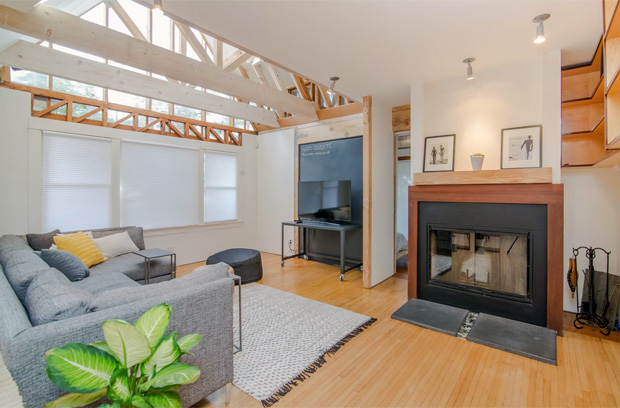 6 Worthwhile Home Additions for Growing Families
Are you a growing family in need of more space? If so, you may be considering how to modify your home structuring. While this can be a great solution, it's essential to think carefully about the addition you choose to make. Here are six worthwhile ideas to help solve your space issues and grow with your family.
Increasing Your Storage Space
As your family grows, so does the number of belongings each member has. To keep your home from feeling cluttered, you'll need to find creative ways to increase storage without making your living areas feel cramped.
One option is to build shelves into empty wall space or nooks and crannies around your home. You could also consider converting an unused closet into a storage area if you have a new one. This can happen by installing shelves or adding a storage cabinet.
Another possibility is to create storage space under your stairs. This area is often wasted, but it can easily be transformed into a place to store items such as holiday decorations, bicycles, and more.
Creating an Extra Bedroom
This can be useful for accommodating guests or giving your children their own space. You can easily convert an unused room if available into a bedroom. If not, you may need to consider an addition.
This could be anything from a small extension to a larger one that includes an attached bathroom. When planning an extra bedroom, think about how you will use the space. If you're mainly using it for guests, you may not need a lot of storage. However, if your children will be using the room, you'll need to consider their storage needs.
When calculating the cost of your renovations, it's essential to consider all the factors involved. It includes materials, labor, and any permits that may be required. Nowadays, you'll find online sites full of information on cost determination. When you go to the Cost Shed site, concentrate on the local experts' free quotes. It gives you an estimate of the cost, which is good when budgeting. Focus also on other home improvement costs and the average cost of a new home addition. This way, you will be able to manage your expectations better.
Making Room for a Playroom
If you have young children, you may want to consider adding a playroom to your home. This will give them their own space to play and explore without worrying about them making a mess in the rest of the house.
The creation of a playroom can happen in several ways. You could convert an unused room or basement into this area. Alternatively, you could add an extension to your home specifically. If you have a large backyard, you could also consider setting up a play area there.
Whatever option you choose, make sure the space is safe and child-friendly. It means considering factors such as flooring, lighting, and ventilation. You should also make sure there's enough storage for toys and games.
Repurpose Your Loft
If you have a loft area, this can be an excellent opportunity to add extra living space to your home. This is because lofts are often left unused and ripe for renovation.
There are several ways you can use your loft area. For example, you could turn it into an extra bedroom, office, playroom, or storage area. You could even consider splitting it into two separate rooms if you have a large loft.
Whatever you decide to do with your loft, make sure the space is well-insulated and safe. It would help if you also considered adding a staircase or ladder for easy access.
Expanding Outdoor Entertainment Options
If you love entertaining, you may want to consider expanding your outdoor living space. This can be a great way to enjoy the warmer months and make the most of your property.
One option is to build a deck or patio. This will give you more space for hosting parties and gatherings. You could also consider adding a pergola or gazebo if you have a large backyard. These structures can provide shelter from the sun and rain, making them ideal for entertaining.
Another possibility is to create an outdoor kitchen. This can be a great addition if you love to cook and entertain. Outdoor kitchens typically include a grill, sink, and counter space. They may also have a fridge, oven, and storage space.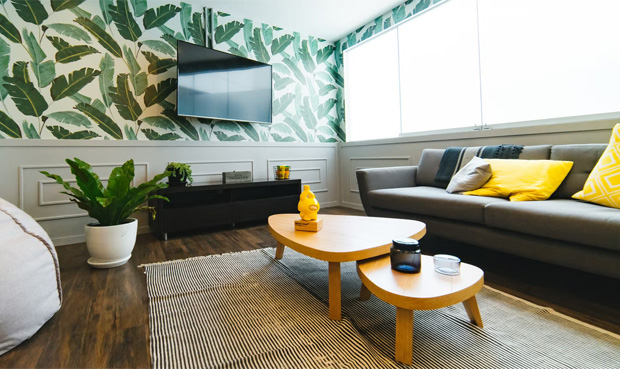 Buy Multipurpose Furniture
This type of furniture can be used for multiple purposes, saving you space and money. There are many different types of multipurpose furniture available. For example, you could buy a bed with storage underneath or a table that doubles as a desk. You could also buy a couch that converts into a bed or a coffee table with hidden storage.
Adding an extra bedroom, playroom, or living space to your home can be a great way to accommodate a growing family. These additions can also add value to your property. When planning any home addition, it's essential to consider both function and form.
Author: Allen Brown.