9 Ways to Refresh the Look of Your Home
|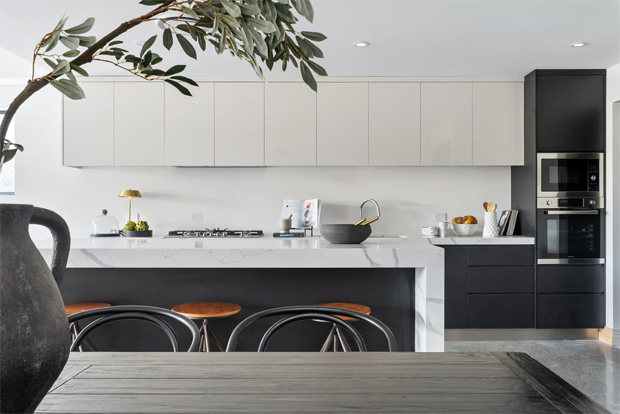 9 Ways to Refresh the Look of Your Home
If you're ready for a change around your home and feel a refresh is in order, we've got a guide for you listing some of the ways to achieve this. If you want to find out more, then keep reading
1 – Make Changes to The Exterior of Your Home
Changing the outside of your home makes a big difference and can provide an instant wow factor. A new front door and windows can really smarten up the look of your home – with the added bonus of better insulation too. Remember to bear in mind the age of the house and pick something that's sympathetic in style. For example, if you have a Georgian house with sash windows- try and keep any updated frames in the same style. If the quality of the brickwork of your home is poor, or if you have outdated styles like pebbledash, consider having the exterior rendered. This will leave a neat, smooth surface that you can then paint. It leaves the house looking a lot smarter, and really brightens up the frontage. If you have a driveway, you could have it resurfaced to help smarten up the entrance to your house. Add some plants and lighting around the door and your house exterior will look fantastic.
2 – Landscaping Your Garden
If you're lucky enough to have a big garden, you could have it completely restyled and landscaped to make a big difference. You can work with a professional landscaper to design something that works perfectly for you and your family. If you want to save some money, you can do the work yourself if you're prepared to get your hands dirty. Even if you have a small patio space, there is plenty you can do to get more out of it. Repaint walls, add some potted and hanging plants, and a seating area. A timber pergola is a great addition to a small space as it won't take up any room but gives you something to wrap cosy fairy lights and climbing plants around. Fire pits come in varying sizes and styles for you to create a gathering point in your outdoor space.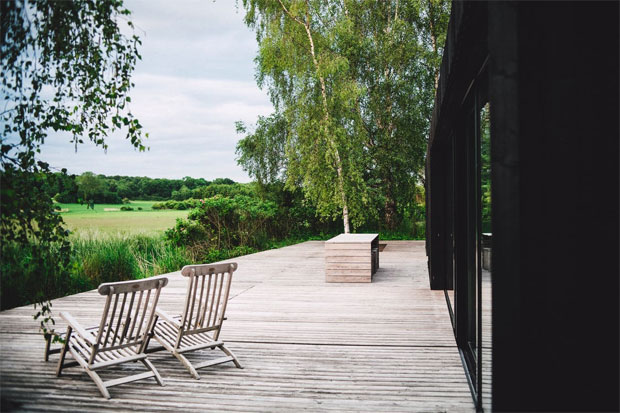 3 – Renovating Your Kitchen
Often considered the most important room in the house, refreshing your kitchen can make a huge difference to your home. If you've got the budget, you could have a completely new kitchen fitted. If you're on a tighter budget, look at the condition of your cupboards. If they're still fairing pretty well you could just take them off, repaint them, and pop them back on. Buy new handles and matching kitchen accessories to complete the look. You can make it look like you've got a completely new kitchen for a fraction of the price. If your kitchen is quite dark, consider having a lighter theme to help brighten it up. If you've already got plenty of natural light, you could get away with a fashionable navy blue or dark green style.
4 – Renovating Your Bathroom
Whether you've got a large bathroom or a small, practical space- there's plenty you can do to make a big change in your home. Form having a new suite fitted, to just a new lick of paint and a change of accessories. With bathrooms, particularly small ones, it's best to avoid bold patterns, bright colours, and too much detail. A neutral theme will help to open up the space and present a fresher, cleaner look. If you're going to include a pattern, consider featuring it in the tiling or bathroom blinds as an accent. Lifestyleblinds.com offer a wide range of blinds, so you're bound to find something perfect for your bathroom. If you're finding that the current space you have is too small and you have a bathtub, consider taking it out and installing a walk-in shower to open up the space more.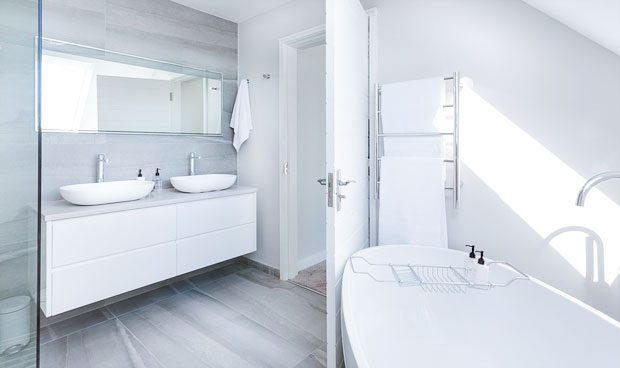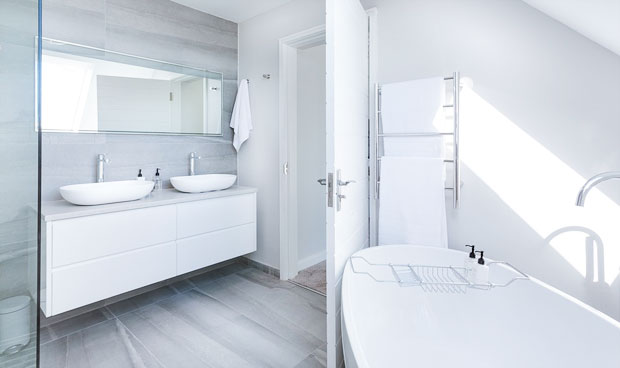 5 – Changing Soft Furnishings
The soft furnishings you have in your home are a big part of the look and comfort of your home. Choosing something that doesn't suit the room can really cause a clash in style. You don't necessarily have to buy a brand-new sofa when your current one begins to look tired. There is also the option to have it re-covered with new fabric. This can save you money and reduce unnecessary waste. If you don't want to have to buy new carpets and rugs, you can get them professionally cleaned. They can come out looking like new, as well as being cleaner and fresher.
6 – Move Furniture Around
A great little simple way to change the look of your home with very little effort is to move around your furniture. When things have been the same for a while it's easy to forget the difference it can make to a room. Experiment and try a few different ways of positioning the furniture in your room and see what looks best. Try and keep the path to doorways clear to help create a better flow through the room. In your sitting room, think about the position of things like the TV in comparison to the sofas. In your bedroom, think about how storage could be best positioned so it doesn't eat into the space of the room.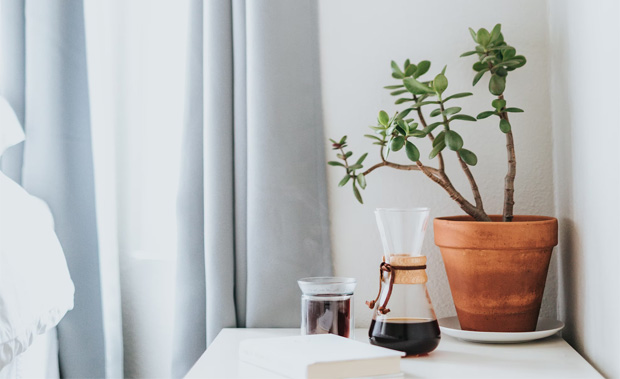 7 – Lighten The Colour Scheme
If you've got a lot of darker tones in the styling of your home, it can create a sense of the room being smaller than it is. Help create an airier space by freshening up walls with cool, lighter tones and allow natural light to flow in. Even just changing cushions, throws and window dressings can help freshen up the look of a space.
8 – Bring In Extra Natural Light
Something that can make a huge difference to a home is adding more natural light. This can be achieved through skylights, new doors, and opening up spaces. Bifolding doors are a great way to bring in a ton of natural light. They create a sense of bringing the outside into a room and can be opened up fully in the summer to create a flow between the indoor and outdoor spaces. This makes it perfect for hosting parties and BBQ's. Natural light is also great for our mental health, so both you and your house will feel better for it.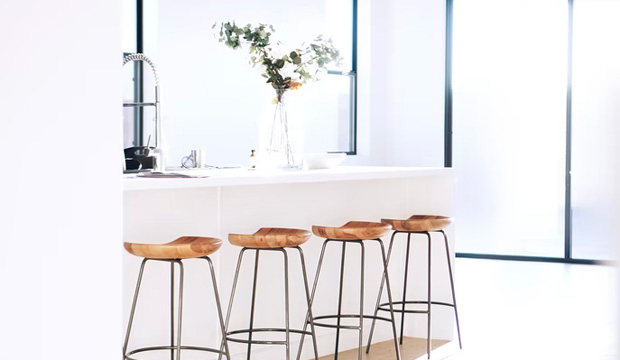 9 – Open Up Living Spaces
If you're not afraid of knocking down a few walls, you could consider opening up your living spaces. It helps to make small-roomed houses feel less cramped, as well as making your home more sociable for the family. You could be cooking in the kitchen, and still be able to socialise with your family or guests in the dining space. The only thing to consider with open-plan living is that it will be more difficult to heat your living spaces as it won't be contained in a smaller area. If you are planning to create an open-plan home, it's also worth looking into getting a new heating system installed for better comfort during the winter months. If you don't want to take such drastic steps as knocking down walls, adding large mirrors on opposite sides of a room to each other is a great way to create the illusion of having extra space.
| Guest Article.