A Guide to Getting Started with Carp Fishing
|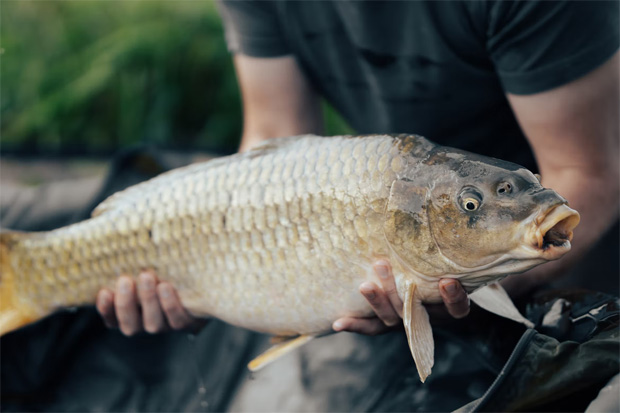 A Guide to Getting Started with Carp Fishing
Fishing is a hobby that lots of people across the world enjoy. If you are looking to get started with carp fishing, this guide will help you narrow down the essentials that you need to get started.
Don't worry – you don't need tons of gear to get started with carp fishing. As with many hobbies, it's best to begin with bare essentials and then add more gear when you know it's a hobby that you will keep doing. You will of course know more about the sport once you have some experience too which will help you narrow down and choose further equipment that you might enjoy using.
With any sports gear, and gadgets in general, most expensive doesn't mean the best. Quality is what counts and you can usually get good quality items at a mid-range price. For beginner carp fishers, there are a few things that are essential:
Here in the UK, you need a fishing license to go fishing. It's the law and if you don't comply it can end up being a very costly mistake with huge fines. It is, however, very easy to get a fishing license online and it's not expensive at all, especially if you pay for a full year. People who don't have access to the Internet can also buy their fishing licenses from the Post Office or via telephone.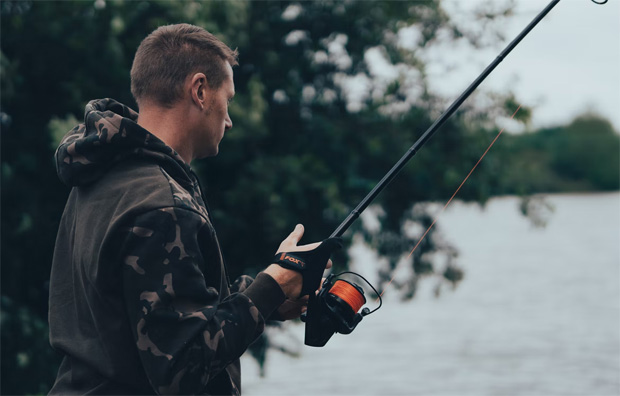 Unsurprisingly, you need some carp fishing rods to go fishing! You can use just one or go for two to help you catch more fish. You also need reels and they should match the size of the rod. For a beginner carp fisher, choose a free spool carp reel. When you have more experience and want to fish on big lakes, you can use a big pit reel which holds more line and offers you more manual control. It's also a good idea to get a rod pod to rest your rods on. Check out online fishing shops for a great selection of fishing rods and reels, and their experts can help you find the perfect one for your needs.
To catch plenty of fish, you need the best carp bait. To catch carp, boilies are the perfect bait. They are special carp baits made with things like fruit, fishmeal, proteins, bird foods and flavourings mixed together and shaped into handy balls. You can buy them fresh or sometimes frozen and they're available in different sizes and lots of different flavours. They might sound a bit odd but fish love them!
Another handy tool – especially if you're fishing with more than one rod, is to have bite alarms which will notify you when there's movement on your rod.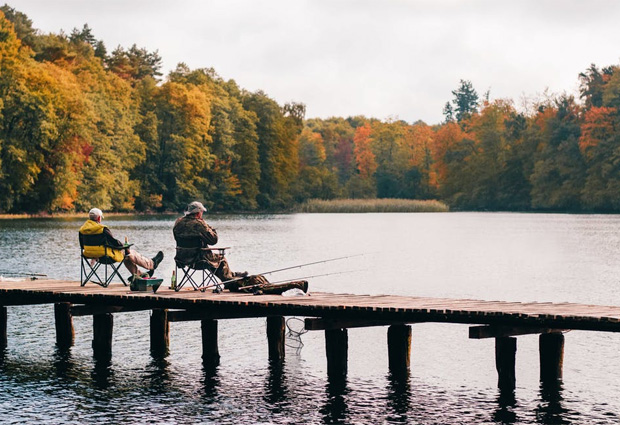 Tackle box & somewhere to sit:
You'll need somewhere to store your fishing gear and supplies so it's a good idea to get a dedicated tackle bag or tackle box to organise these things. If you choose something sturdy and large, you can use this as a stool too. If you go for something smaller, you'll most likely need a chair to sit on instead. There are lots of lightweight folding seats available for fishing. Pick something that is sturdy and comfortable as you're likely to be sitting in it for long stretches of time. Pick one with a built-in cup holder to hold a flask of coffee or tea if you like having a hot drink while you fish.
Those are the main things you need to get started with carp fishing. It's also a good idea to be dressed correctly for the weather, in neutral colours to blend in with the background and wear waterproof boots.
Collaboration.