AA Skincare New Hand Cream + Shampoo Review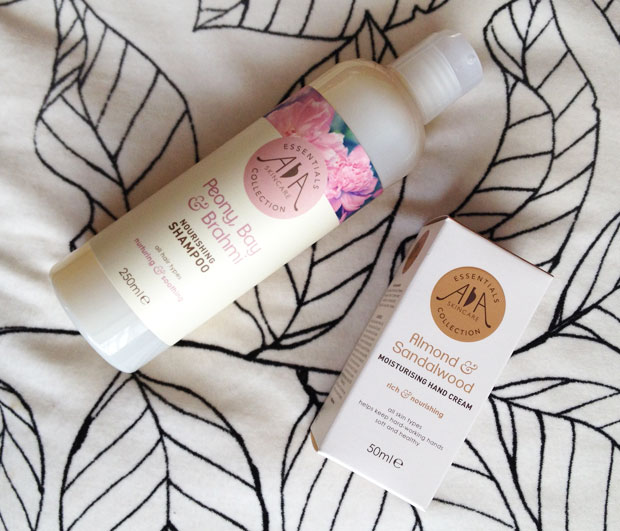 AA Skincare New Hand Cream + Shampoo Review
I'm addicted to hand cream so I was very pleased when I heard that one of my favourite natural skincare brands had come out with a hand cream. AA Skincare's Almond & Sandalwood Moisturising Hand Cream is a rich moisturising cream made with pure essential oils and herbal extracts formulated for hard working hands.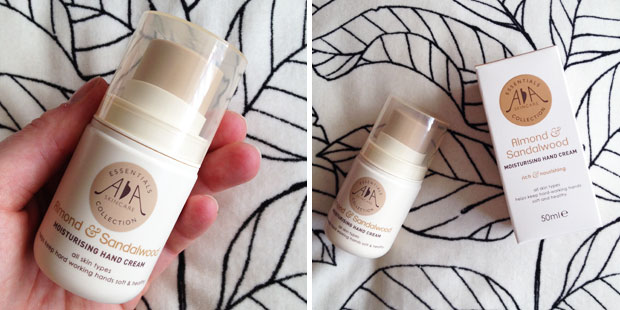 Being a busy mum of two young children, I wash my hands so many times each day. I probably wash them over 30 times which can of course be very drying for your skin. That's why I need a good hand cream available at all times.
This cream is nice and thick but easily absorbed. It's non-greasy and skin protective. It helps skin recover quickly and makes hands soft and smooth. Almond oil has natural moisturising properties and sandalwood has anti-inflammatory and anti-microbial properties. The cream has extracts of chamomile, lavender and ginseng to calm and soothe skin. The scent is woody and very unisex, in my opinion.
The Almond & Sandalwood Moisturising Hand Cream is suitable for all skin types and cost £7.98 for a 50ml hygienic and handy pump bottle. This is my go to living room hand cream that I keep out to remind myself to look after my hands. Each night when we're watching TV, I pamper my hands and treat them to a quick massage with this cream to help them recover after all the daily hand washing.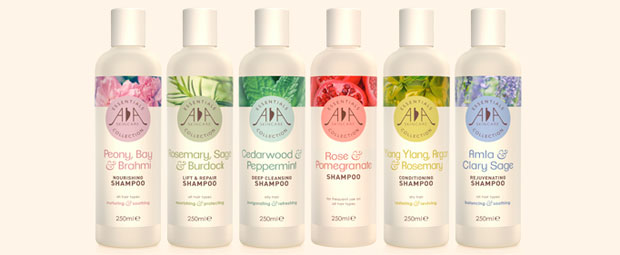 There's also a new hair care range available from AA Skincare. At the moment it includes six shampoos and one conditioner. The exclusive range of shampoos and conditioner is bursting with natural ingredients and there's something for every hair type. The bottles are so beautiful too!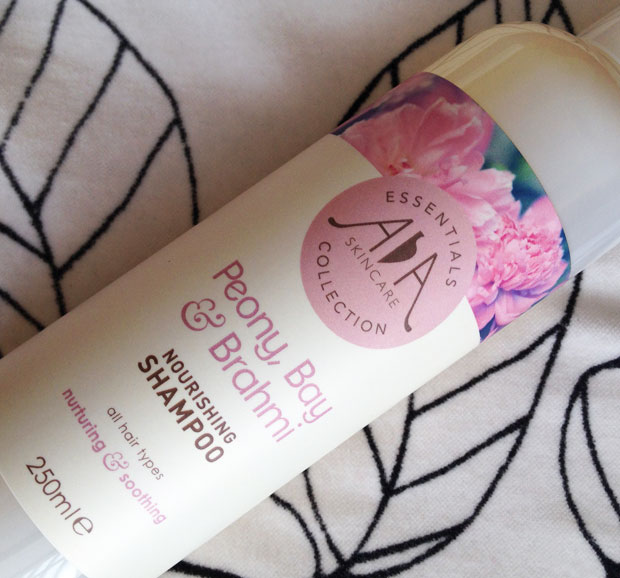 I'm currently using the Peony, Bay & Brahmi Nourishing Shampoo (£5.94) for all hair types. It's a shampoo designed to calm and balance your hair and scalp. Natural Peony extract acts as an anti-inflammatory to help maintain scalp health and boost hair growth and the shampoo also contains antioxidants to help nourish and repair damaged hair. These also soothe irritated scalps and help reduce dandruff.

The shampoo feels very gentle on my hair and scalp and smells divine. It creates a creamy lather that cleanses my hair, leaving it soft and fresh. I follow with a hair oil after towel drying and then let my hair air dry to achieve natural curls.
I was sent these products for this review. As always, all my reviews are 100% honest and all thoughts and opinions are my own.