Aldi Mamia Sponsors Barnardo's Big Toddle 2016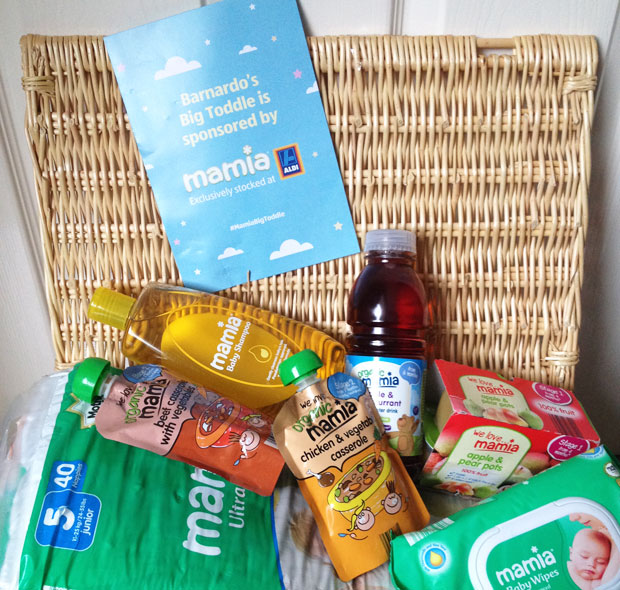 Aldi Mamia Sponsors Barnardo's Big Toddle 2016
Barnardo's Big Toddle is the UK's biggest charity fundraising event for under 5s and the headline sponsor this year is ALDI Mamia. The charity event is all about children helping children by taking part in short sponsored walks. Every year, thousands of nurseries, playgroups, childminders, parents and public venues organise Big Toddles as a preschool activity for young children to raise money for Barnardo's vital services.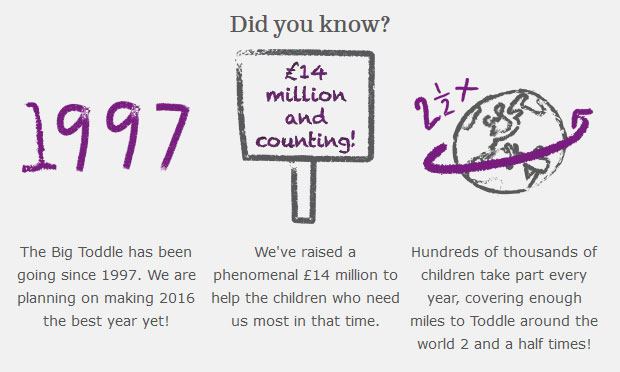 A Big Toddle is a fun activity for toddlers, easy to organise, an educational day out for the kids, and a brilliant way for you and your little ones to help transform the lives of the UK's most vulnerable children. Find your local Toddle here.
Mamia is the UK's leading own-label nappy brand, available from ALDI. The brand makes lots of baby items, from nappies and wipes to baby shampoo and food, the award-winning range offers the highest quality baby essentials, at affordable prices.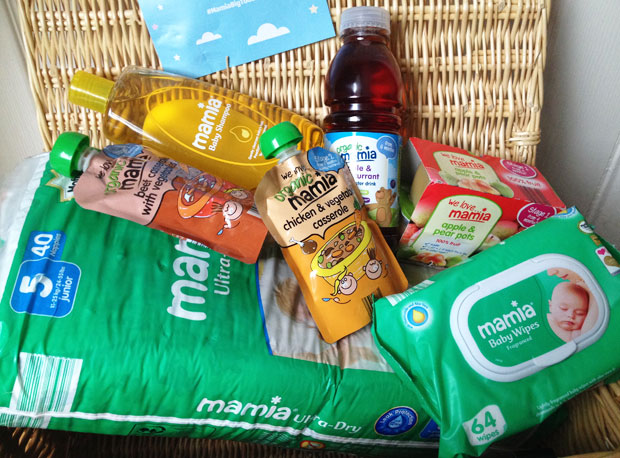 ALDI sent us a hamper of Mamia products that can be useful during or after the event. We always use these nappies as they are the best on the market and often buy these wipes too as they're gentle, efficient and affordable. My toddler still has food pouches (she loves these!) and we use fruit pots everyday to make quick smoothies. The baby juice is a healthier option to juice and does not contain any added sugar at all. It's really tasty and can be enjoyed by adults too, of course. Perfect for days out walking and toddling! The shampoo is for when you get home and need a nice bath after an adventurous day!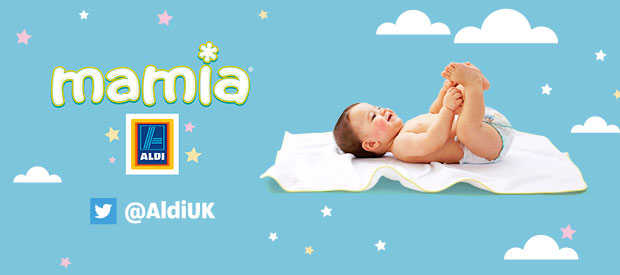 Here are some Top Toddle tips from the Barnardo's website:
Make it a dress-up day
Children love dressing up and their imaginations can run wild with this year's animal theme. Check out our costume ideas to make your animal dress-up day a roaring success!
Invite lots of spectators
Parents who come to watch a Toddle are always very proud of their little ones! Make sure you get invitations out early and explain why you are fundraising for Barnardo's. Why not invite grandparents along too?
Make a whole day of it
You can easily make your Toddle bigger by adding activities such as picnics, sports day races, team activities or entertainment. How about turning your Toddle into a nature trail or safari adventure to take advantage of this year's animal theme? Remember, the earlier you start planning, the easier it is to turn a great day into an amazing one!
Add extra fundraising activities
Set a fundraising goal at the start and top up your sponsorship money with a bake sale, raffle or face-painting.
Fundraise online
People raise 33% more when they fundraise online. We'll guide you through setting up and using your online fundraising page to make sure you hit your targets. Don't forget to make lots of noise about your Big Toddle on social media too!