'Get To Know Me' Tag: 21 Questions
|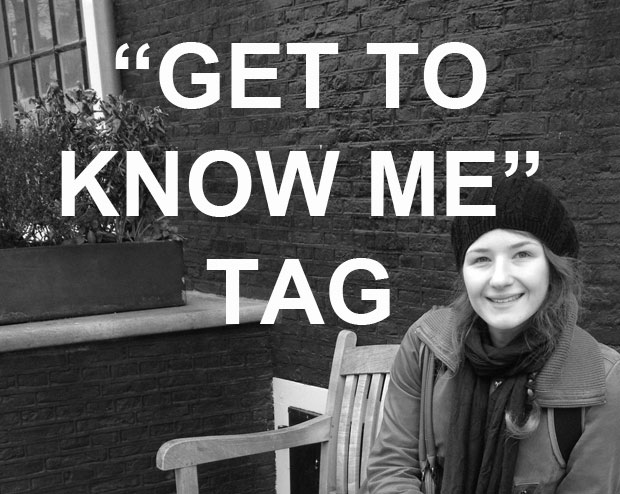 'Get To Know Me' Tag: 21 Questions
1. Are you named after anyone? Nope!
2. When was the last time you cried? A few days ago watching something on TV. Can't remember what, though.
3. Do you have kids? Yes! Just one for now but would love to have lots of kids.
4. If you were another person, would you be a friend of yourself? Yes, we would probably get along.
5. Do you use sarcasm a lot? Yes, definitely.
6. Will you ever bungee-jump? No, I really don't like heights and think it's unsafe (even though it's not really).
7. What's your favourite cereal? I prefer healthier cereals like Keep Me Going, Alphabites, porridge or crunchy granola.
8. What's the first thing you notice about people? The whole. Eye contact or lack thereof, mood, friendliness.
9. What is your eye colour? Green.
10. Scary movie or happy endings? Depends on my mood, but generally happy and funny films or dramas.
11. Favourite smells? My baby, my husband, saffron, Japanese grape flavoured anything.
12. Summer or winter? Winter. I prefer being cold than being too warm.
13. Computer or television? Computer! You can do much more on them, including watching TV.
14. What's the furthest you've ever been from home? Japan.
15. Do you have any special talents? Language learning, keeping children entertained and happy, baking, drawing/designing…
16. Where were you born? Stockholm, Sweden.
17. What are your hobbies? Learning new things, reading, watching films, shopping, designing…
18. Do you have any pets? No, and I don't want any. I like animals but I don't want them in my house.
19. Favourite movie? Too many! Most recent ones are The Secret Life of Walter Mitty and The Wolf of Wall Street.
20. Do you have any siblings? Yes, three sisters.
21. What do you want to be when you grow up? A multi-taster like I am already.