Amazing Reasons Why Your Kids Will Love Travelling in a Mercedes
|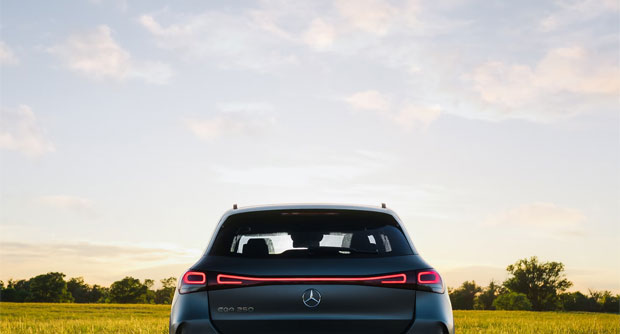 Amazing Reasons Why Your Kids Will Love Travelling in a Mercedes
Travelling with kids can be an exciting and memorable experience for the whole family. One way to make those journeys even more enjoyable is by opting to lease a Mercedes Benz. Not only does a Mercedes provide a luxurious and comfortable ride, but it also offers a range of features and amenities that will undoubtedly delight your children. In this blog post, we will explore some amazing reasons why your kids will love travelling in a Mercedes.
Spacious Interior for Comfortable Adventures
Choosing to lease a Mercedes Benz allows your family to embark on comfortable adventures with ample space for everyone. The spacious interior ensures that your kids have enough legroom and can stretch out during long drives. Whether it's a weekend getaway or a cross-country road trip, your kids will appreciate the generous seating and luxurious cabin of a Mercedes.
Cutting-Edge Entertainment Systems
Mercedes vehicles are known for their cutting-edge technology, and this extends to their entertainment systems. Keeping kids engaged and entertained during long journeys can be challenging, but with features like rear-seat entertainment screens, Wi-Fi connectivity, and premium sound systems, a Mercedes offers a world of entertainment options. Your children can watch their favourite movies, play interactive games, or even connect their devices seamlessly, making the journey enjoyable for everyone.
Safety Features for Peace of Mind
Safety is a top priority when it comes to travelling with children, and Mercedes takes this aspect seriously. Mercedes models are equipped with advanced safety features such as adaptive cruise control, lane-keeping assist, blind-spot monitoring, and collision prevention systems. These features provide an extra layer of protection for your little ones, giving you peace of mind while on the road.
Panoramic Sunroofs for an Enthralling View
Children are often captivated by the world outside the car window. With Mercedes' panoramic sunroofs, your kids can enjoy an enthralling view of the sky, cityscapes, or scenic landscapes during their journey. This immersive experience adds an element of excitement to their travel, making each trip a memorable one.
Luxurious Comfort for Relaxation
Travelling can sometimes be tiring, but a Mercedes ensures that your kids can relax in style. The plush seats, premium upholstery, and refined interiors of a Mercedes provide a luxurious comfort that makes even the longest drives enjoyable. Your children will feel pampered and relaxed, allowing them to recharge for their next adventure.
Ample Storage Space for Toys and Luggage
When travelling with children, storage space is crucial to accommodate their toys, books, snacks, and luggage. Mercedes vehicles offer ample cargo capacity, allowing you to pack everything your kids need for a comfortable and enjoyable journey. The well-designed storage compartments and spacious trunks ensure that your family's belongings are organized and easily accessible.
Conclusion
Leasing a Mercedes Benz is an experience that your kids will cherish. From the spacious and comfortable interior to the cutting-edge entertainment systems and advanced safety features, a Mercedes provides a truly exceptional travel experience. Leasing a Mercedes allows you to give your children the gift of luxury and convenience, making every journey an exciting adventure. So, why not choose a Mercedes for your next family trip and create lasting memories with your loved ones?
Collaborative Article.