AproDerm Emollient Cream And Colloidal Oat Cream Review
|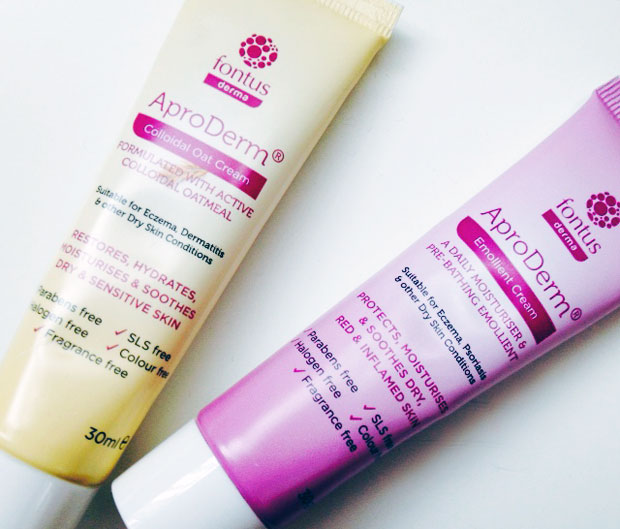 AproDerm Emollient Cream And Colloidal Oat Cream Review
AproDerm is a range of emollients that are suitable from birth and have been specially formulated to soothe, moisturise and protect skin that suffers from dry skin conditions such as eczema and psoriasis but also make effective daily moisturisers.
There are two types of emollients — the ones that you leave on your skin and the ones that you use as soap substitutes and wash off. The ones from AproDerm are leave on emollients that form a layer over the skin to trap moisture. The products are also soothing and cooling on the skin.
Many emollients contain substances that can irritate sensitive skin and aggravate it further but AproDerm is completely free of these ingredients that include SLS, parabens, halogens, fragrances and colours.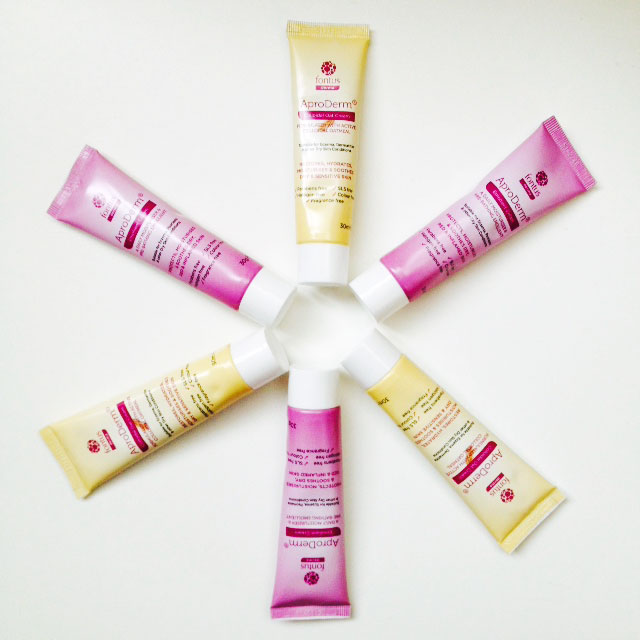 In dry skin conditions the skin barrier is no longer effective and the lack of water in the skin means that the skin starts to crack. The cracks let in irritants, allergens and pathogens and this causes further dryness, inflammation and itching. This can then lead to scratching which damages the skin even more and can cause bleeding and infections and thickening of the skin. It's a vicious circle really but it can be broken by using suitable moisturising treatments like AproDerm that help to hydrate and soothe the skin, ease itching, soften cracks and protect the skin.
The Colloidal Oat Cream from AproDerm has additional benefits thanks to the oatmeal that has been proven to protect and restore the skin's surface. Oatmeal has been used for centuries to soothe skin and relieve itching and is a perfect ingredient for a product for dry skin conditions.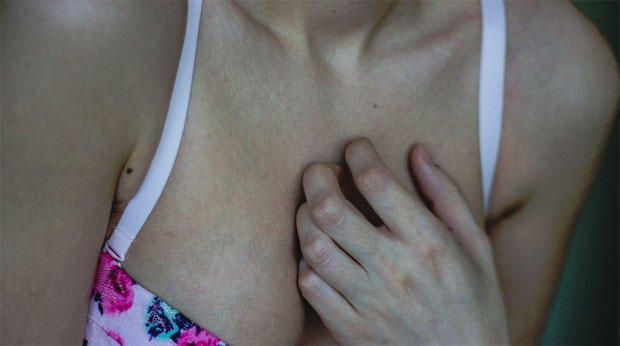 The creams should be used three times per day for optimum protection and once skin has healed, you should keep using the cream to keep skin healthy. You can use both these creams as pre-bath emollients too to protect the skin from drying out in the bath.
My husband, my toddler and I all have some dry skin problems but thankfully nothing extreme. We seem to get it in smaller patches on different areas of our bodies. I've used these creams on all of us to soothe and clear up these patches and they work very well. They feel very gentle and are not sticky and messy like other emollient creams that I have tried. I love that I can use the creams on the whole family — even my newborn. It makes life easier not having to have a cream for each person in the household.
You can order free samples of these creams if you want to try them before buying. Read more on AproDerm.com.
I was sent some samples to try for this review. As always, all my reviews are 100% honest and all thoughts and opinions are my own.