Babease Pouches Review – Food for Babies, Not Baby Food
|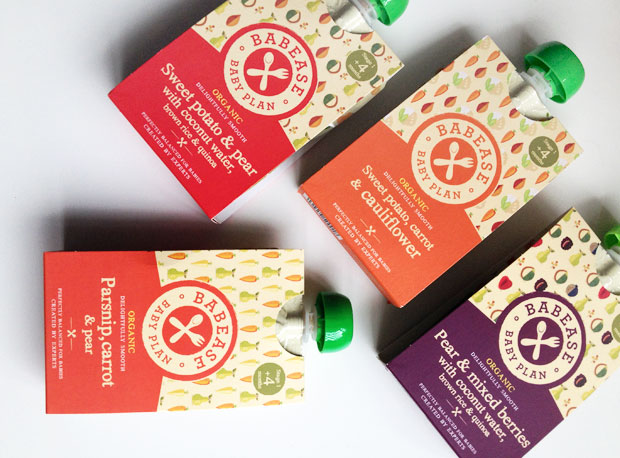 Babease Pouches Review – Food for Babies, Not Baby Food
Babease is a range of food for babies, not baby food. The whole idea started from a desire to understand more about what we feed our children to support parents and little ones as they take the exciting steps into the world of real food.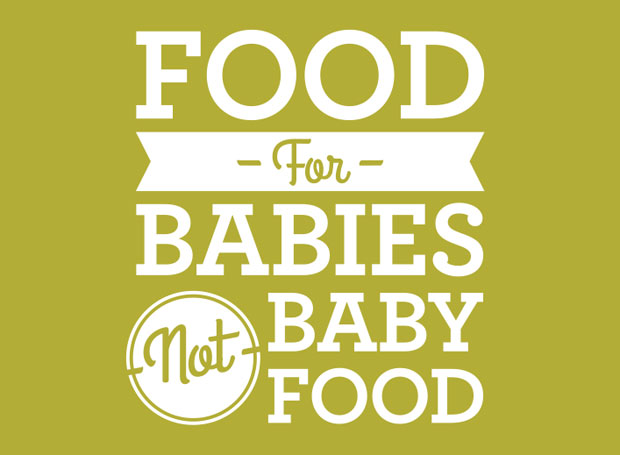 The Babease range is designed to be nutritious and kind to young tummies and full of interesting tastes and textures for little mouths to explore. The recipes are all vegetable-led and the focus is on using premium organic ingredients to help ensure little ones get all the goodness they need.
Flavour is of course very important too and Babease have used many ingredients that have not been seen on the baby food market before to help children develop a broad palate.
When possible, the ingredients are sourced from the UK but there are some things that are not available from here, like coconut water, that needs to be imported from sunnier places. All the ingredients are clearly labelled on the packaging and there's a clear and simple ingredient wheel that shows you the breakdowns of each recipe at a glance.
All the recipes have been tested by the experts — real mums!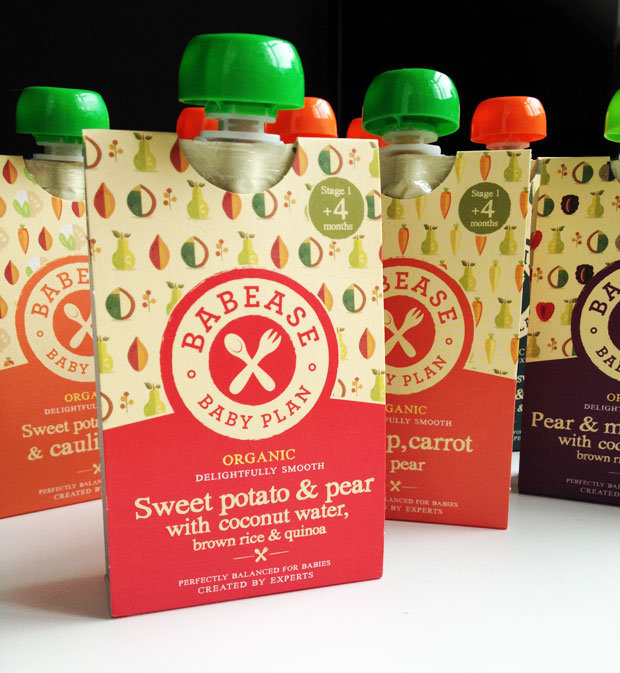 The Stage 1 Vegetable & Fruit combinations (suitable from 4 months+) never contain more than 30% fruit — several don't contain any fruit at all and are completely vegetable based — and are a perfect introduction to first flavours that are gentle on your baby's taste buds and stomach. They are available in 8 different flavours:
Sweet Potato, Carrot & Cauliflower
Butternut Squash, Carrot & Broccoli
Pumpkin & Pea
Parsnip, Carrot & Pear
Sweet Potato, Butternut Squash & Pear
Banana, Pear & Blueberry with Brown Rice
Pear & Mixed Berries with Coconut Water, Brown Rice & Quinoa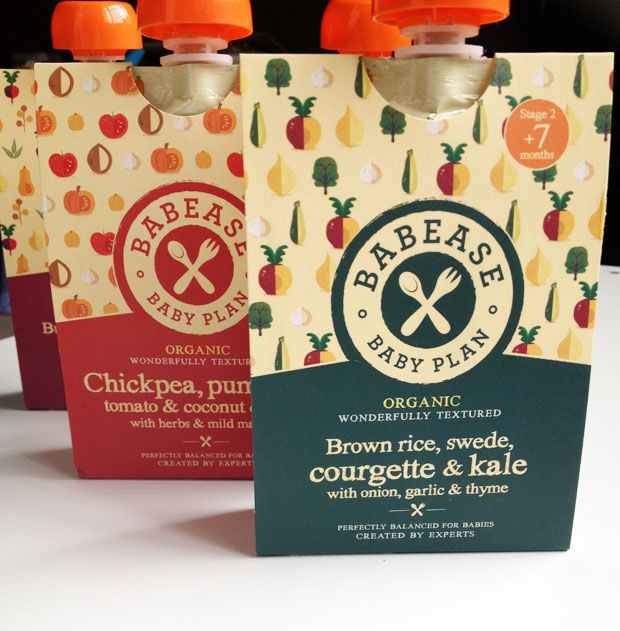 The Stage 2 savoury pouches (suitable from 7 months+) do not include any fruit at all. They are wonderfully textured recipes with a wider range of ingredients in yummy combinations to expand your baby's palate. They are available in 5 different flavours:
Sweet Potato, Tomato, Carrot & Quinoa with Chickpeas & Cumin
Butternut Squash, Quinoa & Beetroot with Onion & Sage
Chickpea, Pumpkin, Tomato & Coconut Cream with Herbs & Mild Masala
Broccoli, Parsnip, Green & Puy Lentils with Onion, Fennel, Tomato & Herbs
Brown Rice, Swede, Courgette & Kale with Onion, Garlic & Thyme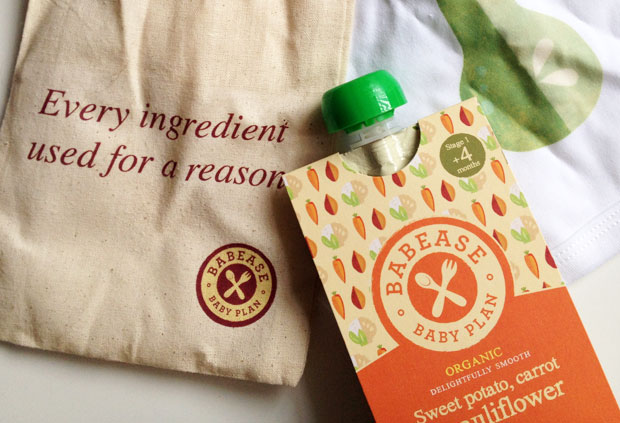 My daughter is two now but because she's such a fussy eater we still use food pouches to ensure she gets a variety of nutrients. She'll only eat plain things in solid form but loves interesting flavours when it comes to purées. It's very strange but that's what she's like at the moment. I'm very happy that she's not scared of exciting tastes and that it is possible to feed her a variety of ingredients one way or another.
The Babease range is perfect for her as it's got such a wide selection of fun and different ingredients and plenty of herbs and spices in the Stage 2 pouches too. I love seeing things like brown rice, kale, beetroot, garlic, courgettes, puy lentils, chickpeas and spices in food for babies as these are ingredients that you rarely find in the baby aisle. Babease really make food for babies much more exciting and varied and my fussy daughter has inhaled all the different flavours which has given her lots of healthy nutrients.
I also love that they pouches are organic and UK sourced as far as possible. The clear ingredients on the packaging is very helpful too and the design is gorgeous. The paper sleeve is not really necessary but does look very pretty! I definitely recommend this range to other parents.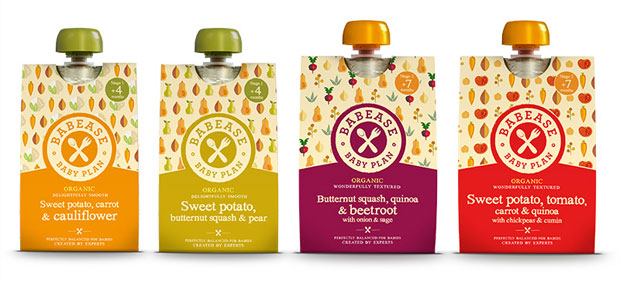 Find out more and buy from Babease.co.

We were sent some samples of these pouches for this review. As always, all thoughts and opinions are my own and all my reviews are 100% honest.