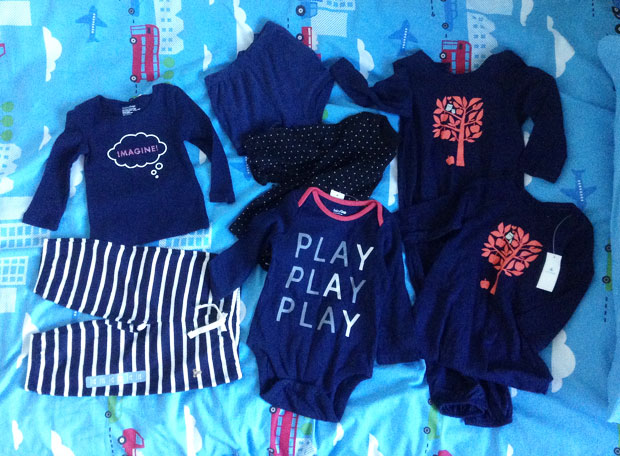 The GAP has a huge sale on at the moment and the prices are amazing! They are even better in store where the sale price had an extra 40% off at the weekend (probably still does, if not even more!). I managed to get to my local GAP store on Saturday and picked up some clothes for my girl to grow into.
The items in my Baby GAP sale haul are:
Dark blue long sleeved top with "Imagine" print
Dark blue/white striped soft sweatpants
Dark blue towel material shorts
Black long sleeved tunic with white dots
Dark blue long sleeved onesie with "Play Play Play" print
2 sleepsuits in different sizes, dark blue with tree/owl print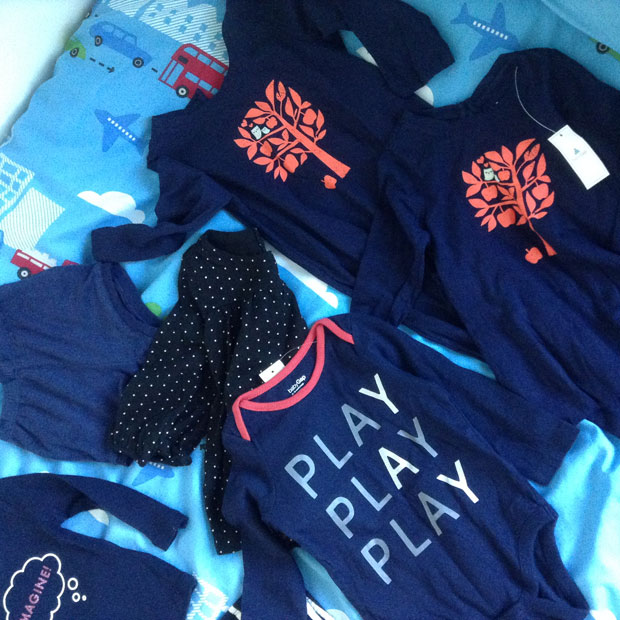 Most of the clothes are the classic GAP dark blue colour. Dark blue does not stain easily so that's great! All items are in size 12-18 months or 18-24 months as they are the sizes I need to shop for now in preparation for my daughter's second year. It's always good to shop early and buy a few bits when you see a great sale like this one.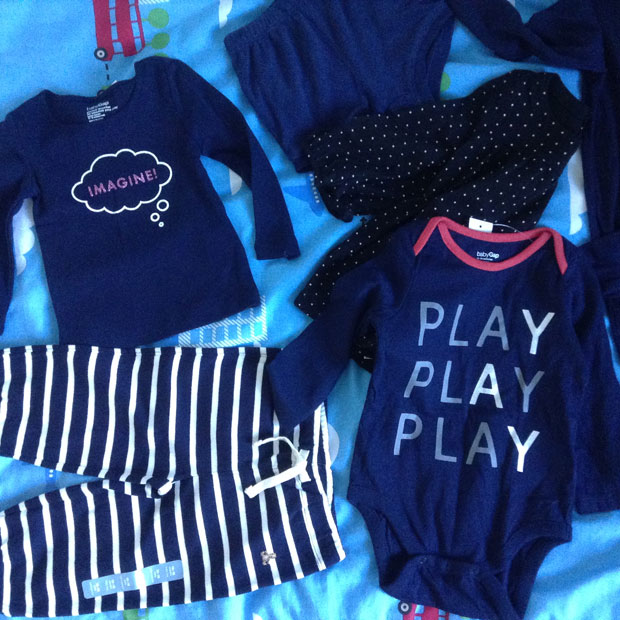 I got all seven items for less than £15 and I had a £15 gift certificate so this haul didn't really cost me anything. Great shopping experience! I love the GAP because their baby clothes are very cute, often unisex and the quality is amazing. The wonderful sales are great too!