BabyDam Review – The Clever Bathwater Barrier
|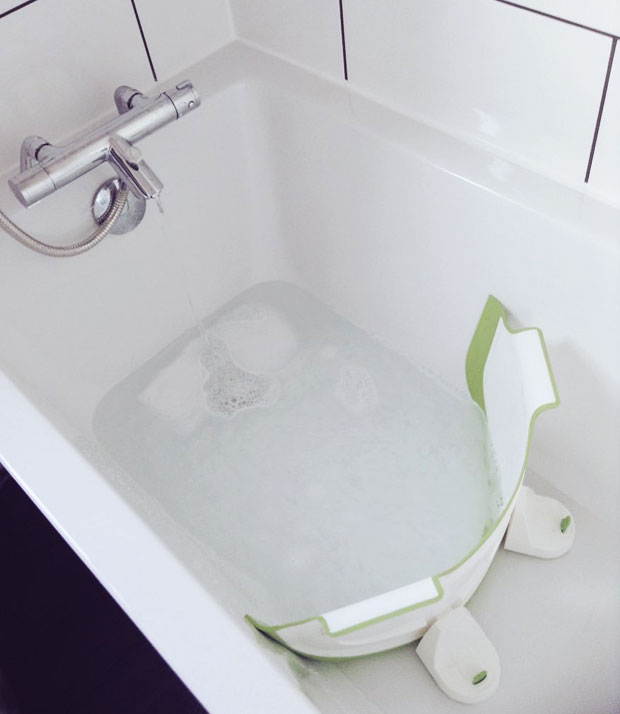 BabyDam Review – The Clever Bathwater Barrier
Earlier this year we finished our huge bathroom renovation. Before the renovation, we only had a shower and now we finally have a large bathtub for the kids and I to enjoy. My first daughter had a fold-up baby bath that she used for her baths but she was getting too big for it so we were all really looking forward to a proper bathtub.
A clever product I was looking forward to trying was the BabyDam that I'd won in a competition. It's a bathwater barrier that you put in your bathtub to make the bath smaller. This means you can create a baby or toddler bath within your existing tub and save water, energy and time. It saves money too!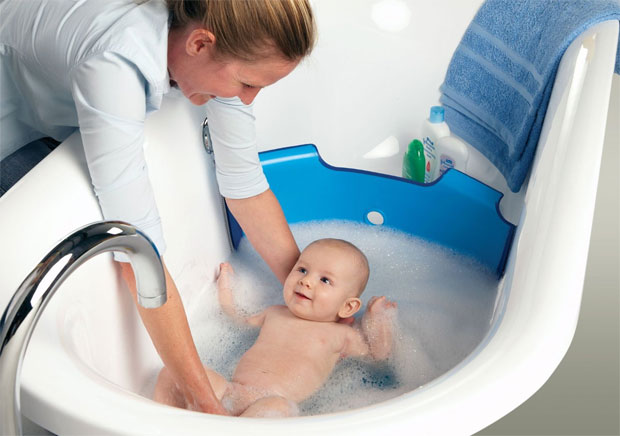 We have a water heater tank that we turn on once or twice a day to give us hot water. One tank's worth is only enough for one quick shower and one bath so if more of us want a bath, then we have to heat more water which naturally costs more money due to the electricity used. With the BabyDam, we can make our toddler a smaller bath and still have enough water for our showers.

It's such a great idea and I love that it fits in most regular baths and that you can move it to create whichever size you wish. There's a plug that you can put in the safety hole if you wish to create a deeper bath too.
One thing you can also do is to turn the BabyDam around so that the bath is on the other side, not where the shower is. Then your child can have a nice bath on the far side of the tub while you have a shower on the other side.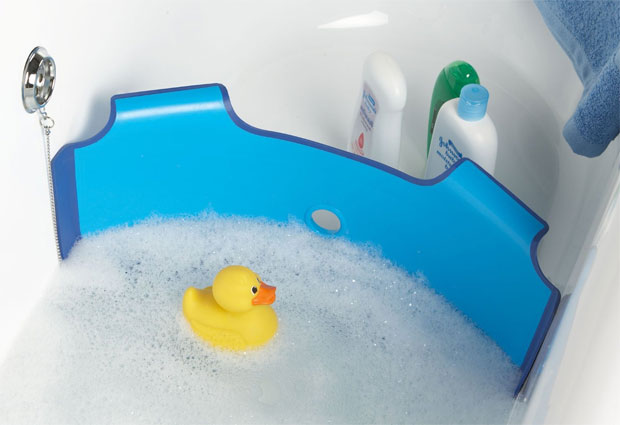 We still use our fold-up tub for our newborn as she requires even less water and we have a handy newborn baby seat that fits in the fold-up baby bath. We use the BabyDam when we need to regulate how much hot water we want to use for our toddler's bath or when we need to shower at the same time. If we have plenty of water, then our toddler loves splashing in the large tub where she can stretch out fully but it's great to have both options for different days and circumstances.
Read more on BabyDam.com and buy this brilliant product from Amazon.co.uk. It's currently available in White/Green (the one we have) and White/Orange. The two photos of the blue one are from Amazon.co.uk.