Kokoso Baby Baby-Soft Balm Stick Review
|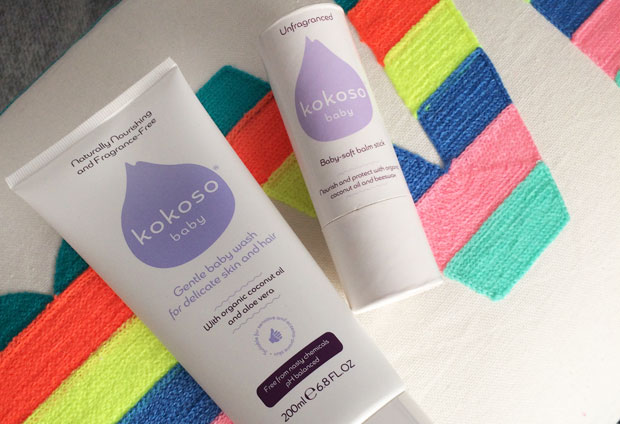 Kokoso Baby Baby-Soft Balm Stick Review
Kokoso Baby 100% Natural Coconut Oil was one of the first products that I was asked to review on my blog back in 2014 after I had had my first baby. It's an amazing product and I'm so happy to see Kokoso Baby doing really well as a brand, with a loyal customer base and new products developing. Kokoso Baby products are now stocked on the highstreet in Boots and from independent retailers too like my own personal favourites The Nappy Gurus and The Kid Collective.
Find Kokoso Baby here and enjoy a discount with my affiliate code AMUMREVIEWS (10% off for The Nappy Gurus, 5% off The Kid Collective + free delivery when you create an account):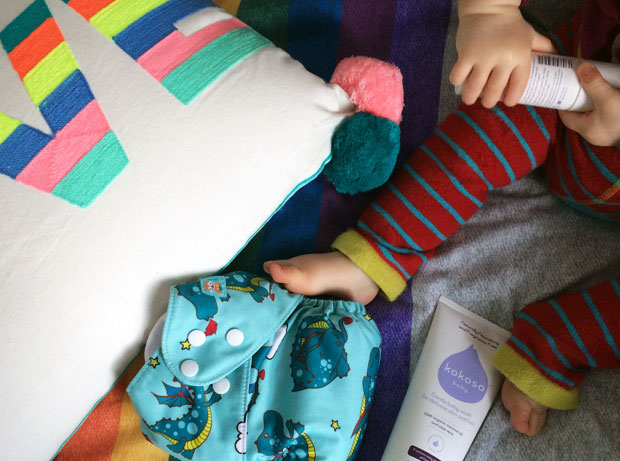 One of the newer products is the Kokoso Baby Baby-Soft Balm Stick which I've had my eye on for a while. It's a clever push-up balm stick that's so easy to use. It's made from 100% natural and organic ingredients and is a multi-purpose balm that creates a nourishing barrier against the elements — perfect for cold, windy winter days! — or that can simply be used to moisturise dry skin anywhere on the body. The gentle hydrating formula soothes dry and irritated skin. 
Using Kokoso Baby Baby-Soft Balm Stick is completely mess-free thanks to the clever packaging that is also completely eco-friendly as it's just made of cardboard. Wonderful!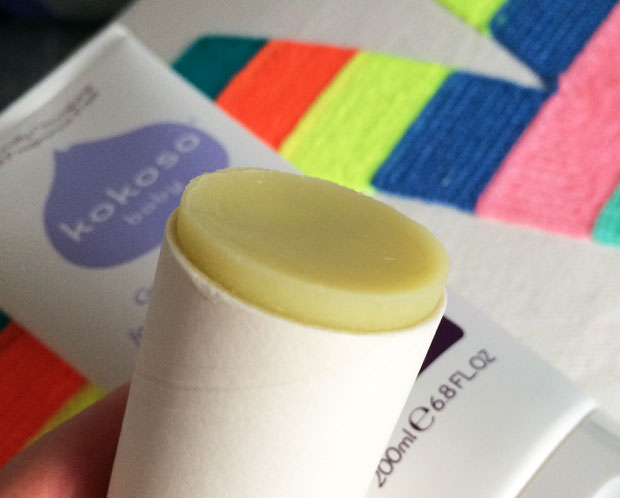 I mainly use this on my middle girl (nearly 4 years old) as she tends to get dry cheeks, that she scratches. The Baby-Soft Balm Stick is ideal for this as I can quickly moisturise her cheeks at bedtime and before we go to school in the morning — without any mess at all. It helped her skin straight away and her skin is much smoother and not red and itchy anymore. We sometimes use it as a lip balm on her as well and sometimes on her belly too if it's itchy — she loves the stick application! It would be great on the go as well.
I bet it will be amazing on my baby if she ever gets a teething rash on her chin, too! I will definitely not be without this during winter.
Kokoso Baby Baby-Soft Balm Stick comes in a 45g tube that retails at £8.99. We have the unfragranced one but there's also an Organic Lavender option in a purple package.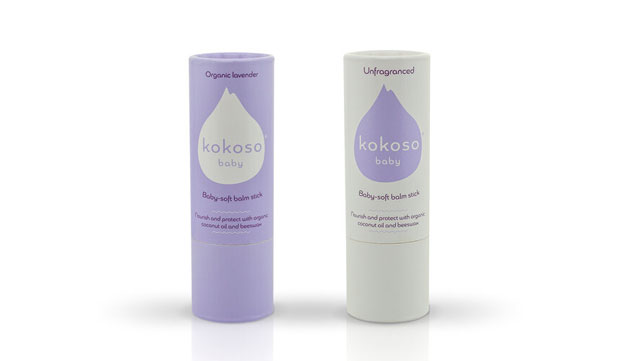 The list of ingredients is nice and short:
Olive Oil, Coconut Oil, Beeswax, Carnauba Wax and Shea Butter
We also love the Kokoso Baby Gentle Hair and Body Wash which is gentle on my baby's skin. I've been buying and using this since my third baby was a newborn and love both this fragrance-free version and the Softly Scented one. My eldest has eczema and it works well on her too. It's a creamy formula that contains 10% moisturising organic coconut oil blended with soothing organic Aloe Vera. It creates gentle, plant-based bubbles that are kind to skin and the environment.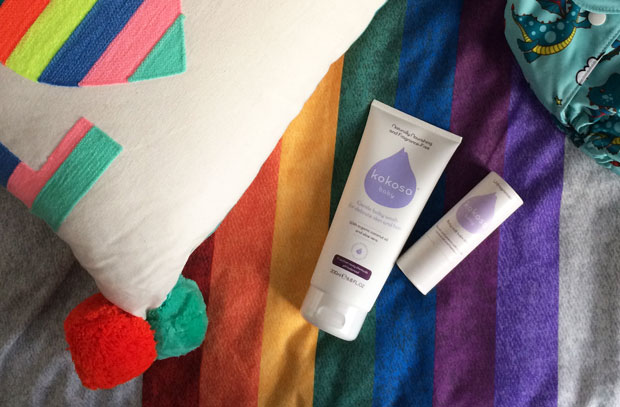 We were sent the products featured for this review. As always, all my reviews are 100% honest and all thoughts and opinions are my own.