Baby's Big Box of Little Books Review
|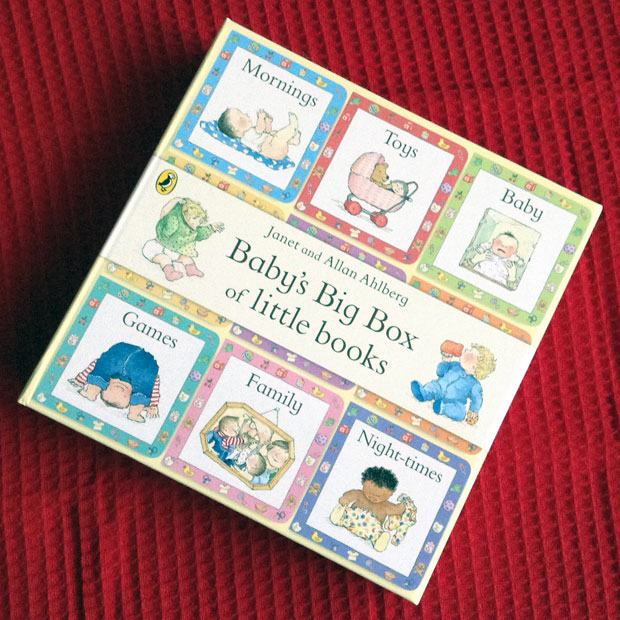 Baby's Big Box of Little Books Review
Allan and Janet Ahlberg are back with a wonderful set of books for babies called Baby's Big Box of Little Books. The set contains nine small board books presented in a box to store them in. Each board book features a different element of a baby's/toddler's life. The books are aimed at children between 0 and 2 years old and are the perfect size for small hands.
The elements covered are: Mornings, Toys, Baby, Inside, Pets, Outside, Games, Family and Night-times. Each book has five spreads with an illustration and a word on each one. The books can be read together with adults or by children on their own to look at the cute pictures and to practise remembering the words.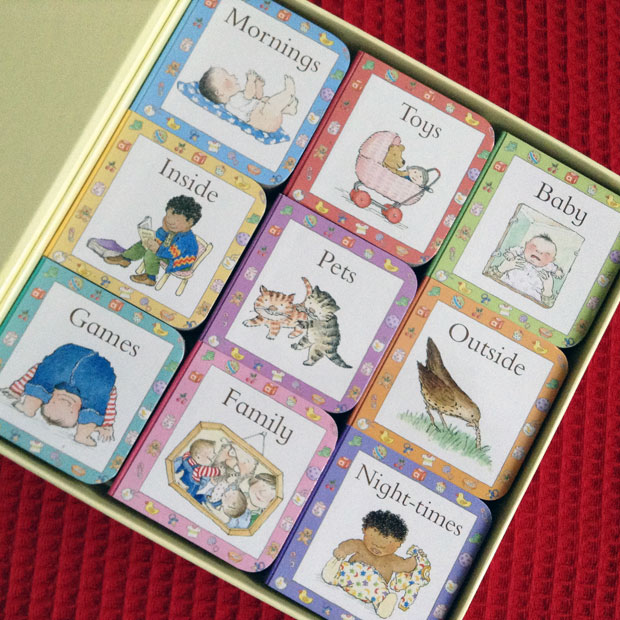 The husband and wife duo consisting of Allan and Janet Ahlberg create lovely books that kids love and this is not and exception! I know that my daughter will love these books for a long time. She loves flicking through books but many of them are too big for her small hands but these books are just right. They are perfect to take with you when you go out too, since individually they are small enough to fit in most pockets. The books are about 6x6cm big.
Small children will also enjoy taking all the books out of the box and putting them back in again and reorganising. You can also stack the books to make a book tower! There's lots of fun to be had with these board books.

Baby's Big Box of Little Books would make a perfect gift to give to a new baby or for a Christening, first birthday or first Christmas. It's such a lovely set of beautifully illustrated books that babies and toddlers will enjoy for a long time.
This set will be released on January the 1st 2015 and will be available from Amazon and many other good shops that sell children's books.
I was sent Baby's Big Box of Little Books for a pre-publishing review. As always, my reviews are 100% honest and all thoughts and opinions are my own.