My Baby's Favourite Teethers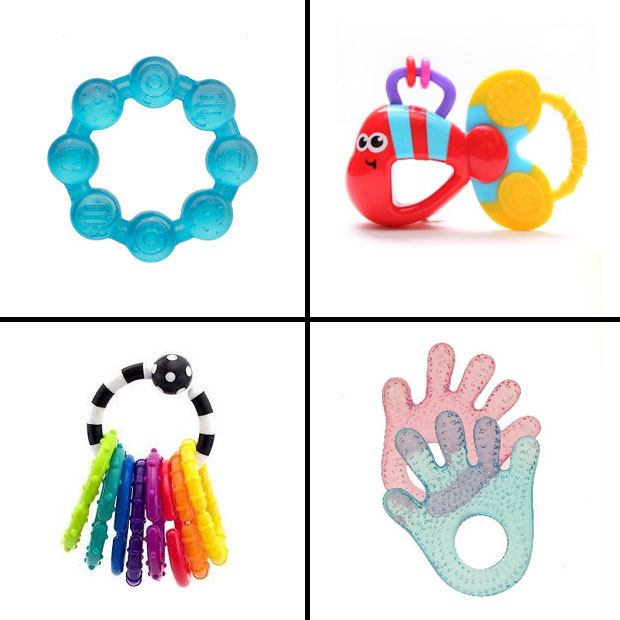 Teething babies love to chew things and it's good to have some safe and chew-friendly toys for your baby to get his or her teeth (or gums) dug into. Here are my baby's favourite teethers:
All four of these teethers can be washed easily, which is very important since they get chewed and dropped A LOT.
What's your little one's favourite teether?