Myum Crocheted Vegetables (From Tendre Deal) Review
|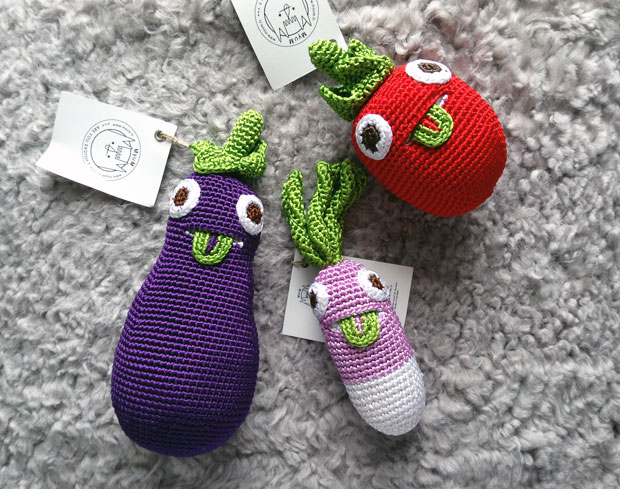 Myum Crocheted Vegetables (From Tendre Deal) Review 
I recently bought these amazingly cute crocheted vegetable rattles by Myum via Tendre Deal. Myum specialises in hand crocheted vegetable and fruit toys and have a lovely collection to choose from. They are handmade, organic and unisex. I believe that they encourage a healthy relationship with fruit and vegetables, too, if you teach your children about the different produce as you play.
Tendre Deal is a members only online shop that sells kids' products that are imported from France. The products are only available for a very short time and the theme/range changes every few weeks. If you see a toy or a piece of clothing that you want, you need to get it quickly. I like this, as it's different from other shops and you know there will always be something new to look at. Membership is free, you just create an account and log in.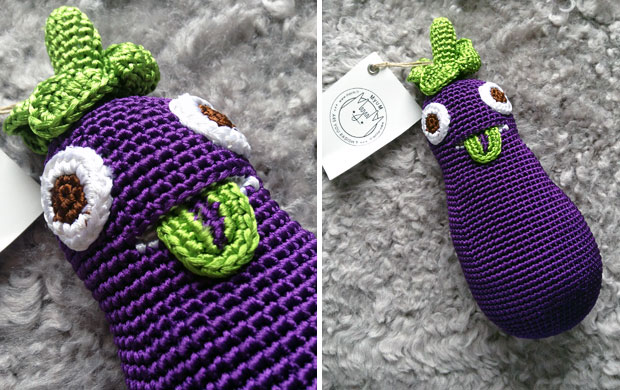 I bought my three favourites from the stock that Tendre Deal had: An aubergine, a radish and a tomato. I love food toys and hope that my daughter will share my interest. It seems like it so far with the picnic set that we have (also from Tendre Deal) that she loves!
All the rattles are quite large — the aubergine is the size of a real one. These three cost £7-£8.50 each.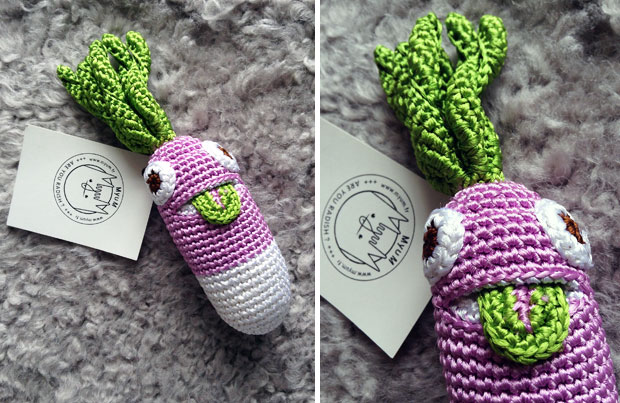 I love the quality — the crocheting is beautiful and perfect. The silly faces are really cute and the green bits are fun to play with. The three rattles all make different noises which is great too. I want a large collection of these vegetable and fruit toys now  — they are so lovely! They are suitable from birth and provide lots of fun for bigger kids.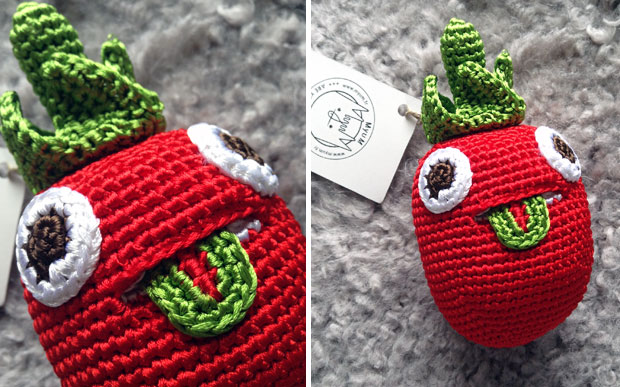 Lots of other fruit, vegetables and accessories are available from Myum (even some really cool reversible ones — apples, strawberries and tomatoes that turn into flowers!) and Tendre Deal have lots of new stock regularly. I recommend checking them both out.
These three vegetables will be a gift for my daughter when she turns 18 months soon. She'll love them!