Mombella Octopus Teether Toy Review
|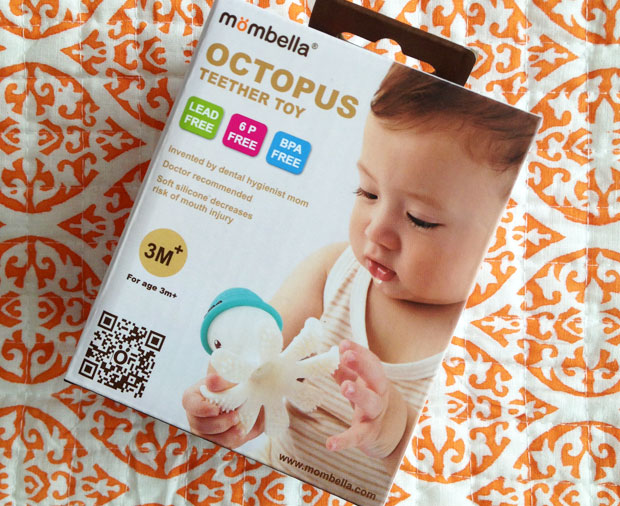 Mombella Octopus Teether Toy Review
The Mombella Octopus Doo is a teether toy suitable from 3 months and onwards. It's a 3D hollow silicone teether made by an American Medical Authority FDA certified manufacturer. It's made of 100% food grade silicone and is completely non-toxic. It has no smell, is BPA-free, free from lead and the soft and flexible material is corrosion free and easy to keep germ free.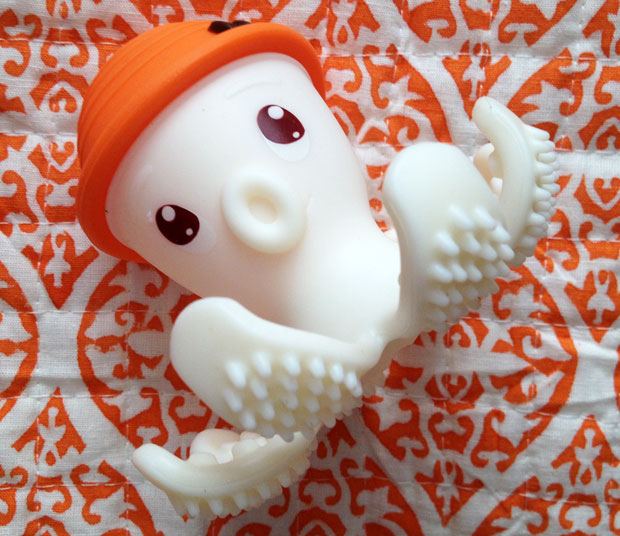 The teether has a completely safe, non-choking design and is ideal for chewing on to soothe sore, teething gums. The tentacles are textured which provides a nice massage for the baby's gums and also works as a gum and toothbrush.
The Mombella Octopus Teether Toy is dishwasher and microwave safe and can even be put in the freezer to make it more soothing. Because it's so light, it's really easy for small hands to hold and grab for chewing on or playing with.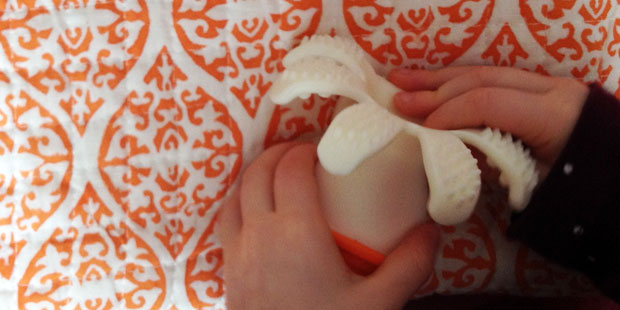 My daughter is past the age of putting things in her mouth that are not edible but she loves using this as a toy. It's really cute! When she was younger, I'm sure she would have loved chewing on it.

The quality feels like good and sturdy and the design is lovely. It's available in four colours — orange, yellow, purple and blue. The silicone attracts quite a lot of fluff but since the teether is so easy to wash this is not really an issue. It also makes a great bath toy when your baby is done using it as a teether.
The Mombella Octopus Teether Toy is available from Amazon.co.uk.
We were sent this item for this review. As always, all my reviews are 100% honest and all thoughts and opinions are my own.