Wooden Brio Baby Toys – Our Favourites So Far
|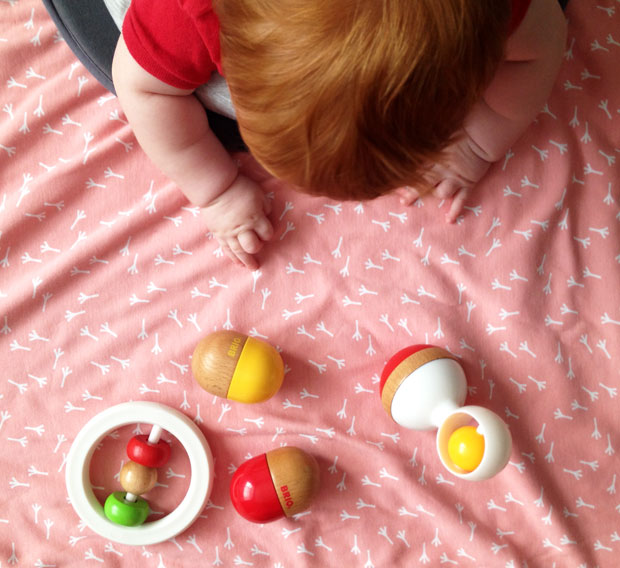 Wooden Brio Baby Toys – Our Favourites So Far
I love wooden toys and choose them whenever possible for both my daughters. Being Swedish, I'm particularly fond of the brand BRIO that I've grown up with myself and the brand is still making beautiful and fun toys that are just as stylish as they have always been.
My eldest daughter has a few BRIO toys — the Bell Rattle, the Dachshund and the Push Along Crab — and they are so loved and still played with often. Recently, I purchased my second daughter's first toys that are just hers and BRIO was my first choice.
The first thing I bought was this packet of Musical Shakers. They looks so cute and egg-like and make different sounds. They are pretty much maracas for babies. They are half plastic, half wood and look and feel lovely. They're suitable from 6 months but my baby loves them already at 3 months.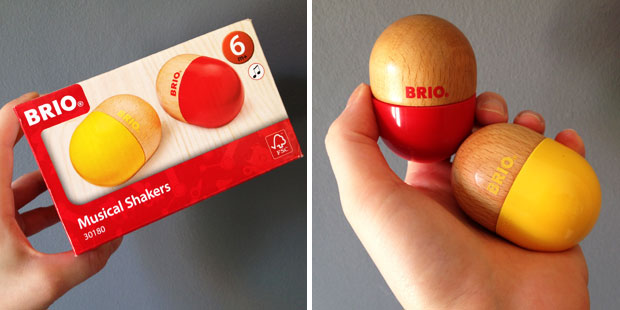 A few weeks later, I picked up a couple of more toys and went for the Teething Ring and the Motion Wobbler, also from BRIO. They are both suitable from 6 months onwards but we're using them already too. The teether has a soft outer ring that's perfect for chewing on and beautiful wooden beads in the middle that rattle. The Motion Wobbler is an engaging and stimulating toy that babies and toddlers love to watch wobble.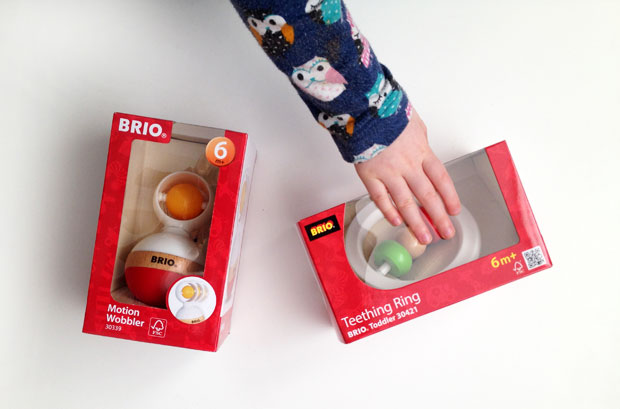 We've used the teether the most so far because my 3-month-old already loves to chew things. We've also recently started using all the toys together when playing on the floor. We put them all in front of our baby and she reaches for them and grabs them. The toys are visually stimulating (and stunning!) and perfect for small hands to play with.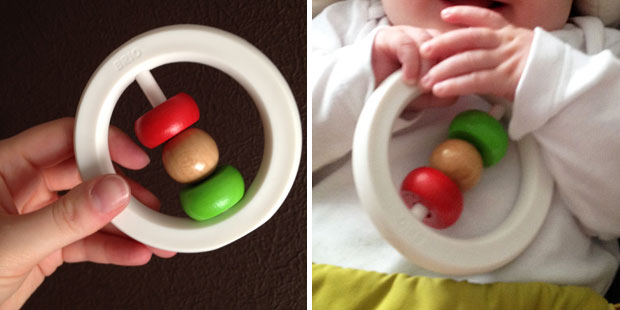 Another great thing about BRIO toys is that they are so pretty that you don't mind having them on show all the time. Perfect!
I can't wait to expand out BRIO toy collection for both our baby and our toddler. I think my eldest would love to have a wooden train set next.