IKEA Leka Baby Gym Review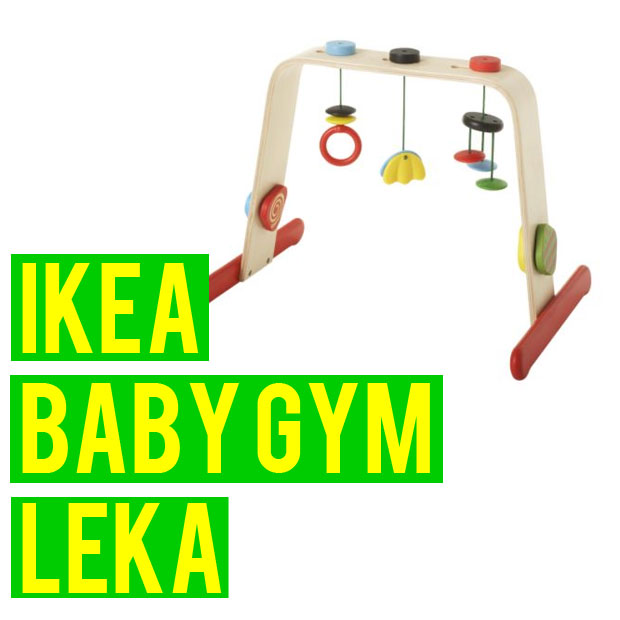 One of our most used and loved toys is the Ikea Leka Wooden Bay Gym. It's such a great toy! When our baby was smaller she enjoyed just looking at the pieces dangling down but soon she started reaching for them and grabbing them.
She particularly loves the ring and holds onto it very tightly! The bits on either side spin and are also very popular in our house.
Our baby loves this toy and so do we. We wanted a baby gym that was fun and colourful but also pretty enough to have out all the time (because we do!). This one is perfect. It's gorgeous and retro looking, easy to clean and most important of all – fun for our baby!
We often place this over our changing mat (that we keep on the floor) or just on a play mat.
It retails at £20 which I think is a good price for this product. The quality is good and because it's wooden it should last longer than a plastic or fabric equivalent.