Skip Hop Treetop Friends Owl Activity Toy Review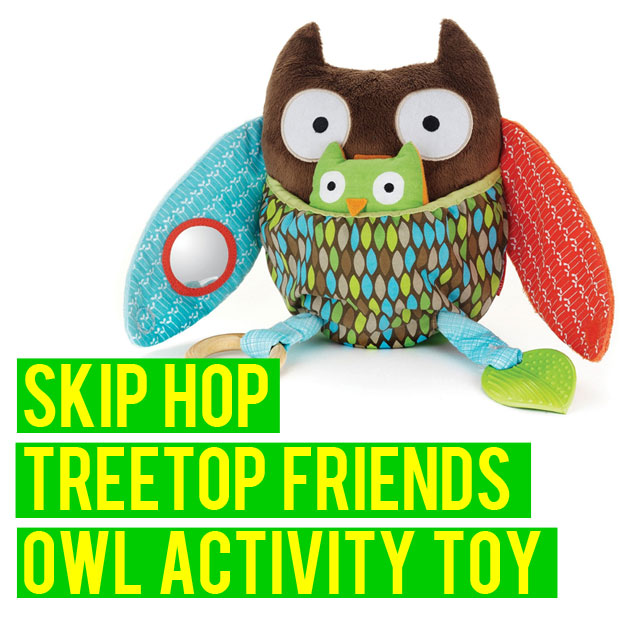 I really like owls and that's what first attracted me to Skip Hop in general (I'm guessing you've all seen that owl bag!). Then I saw the  Skip Hop Treetop Friends Owl Activity Toy and it was on my wish list for months before I bought it as a Christmas present for our (then) unborn baby (it was pretty much a gift for me…).
This toy is not just cute, though! It makes lots of different noises, has different textures, is soft, has a baby safe mirror, two different teethers and just lots of things to do. It's suitable from 3 months and provides lots of fun. It's a good size (quite big!) and I'm sure my girl will play with this for years to come. There's a baby for the owl that is attached and that can sit in the little pouch on the big owl's belly that I think she'll enjoy more when she's a bit bigger. The quality is amazing, too. Ours has been chewed and thrown quite a lot and still looks brand new!