Bearded Colonel Razor Blade Subscription Review
|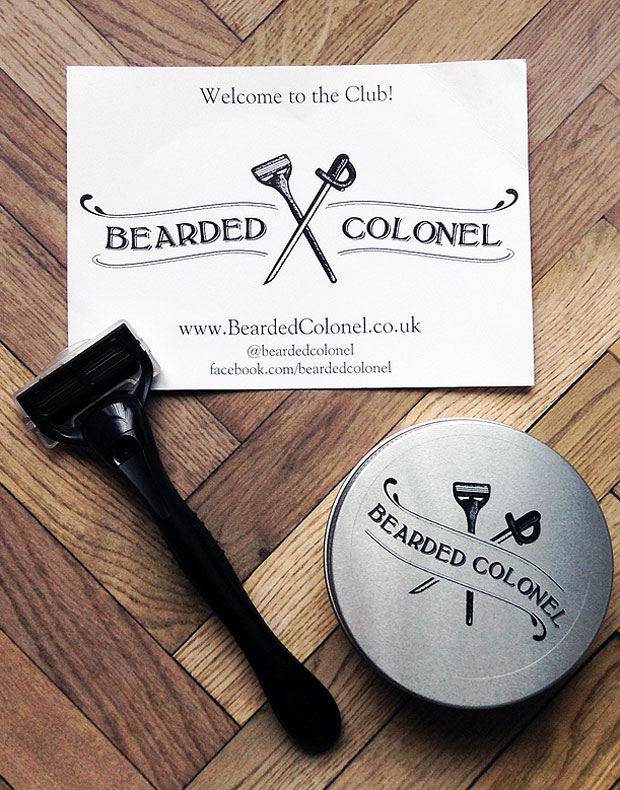 Bearded Colonel Razor Blade Subscription Review
Bearded Colonel offer high quality razor blades on subscription. You choose how often you'd like your new blades to arrive in the post — every month, second month or third month. For £10 you get 4 blades at a time delivered in a lovely metal tin.
The blades are really good quality German made ones — "the Rolls Royce of razors". It's a unique design with an inverted bevel (like the razors of barbers) making the blade the sharpest you can get and with inverted arches that ensure the blade is strong and sturdy. It's a five-bladed razor blade with a moisturising aloe vera strip.
The design of the handle is essential too. It's made from metal and rubber. The metal core gives the handle a good weight that makes it more stable and therefore reduces the risk of cuts. The rubber ensures a good grip meaning no slips and a great precision shave.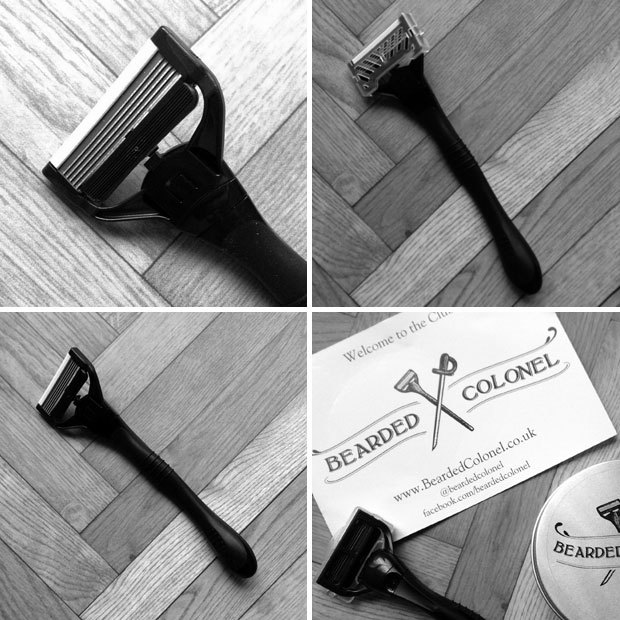 Both my husband and I have been using this razor and we have different opinions. My husband didn't think it gave as close a shave as his regular razor and felt that his face was a bit raw and sensitive post shave. I think that he might have needed some more time to get used to a different angled blade and handle.
I, however, think it's a great razor for me. The blades are really good and work amazingly well for me. One thing that I always have a problem with is that I get shaving rash on my legs no matter what I do. I've tried maybe 10 different razors, different shaving gels, no gel, hot water, cold water, aloe vera gel post shave, new blades, old blades… but always end up with a red and sore rash every time I shave my legs.
Until now! With the Bearded Colonel razor, I no longer get it! I was so shocked the first time it happened and it's made a big difference for me. There must be something it the blade shape that is superior to other razors that I've tried and that really fits me.
I've just changed my first blade after nearly 2 months and it was still sharp for such a long time! If you are a man and shave everyday or so, then you'll probably need to change it more often. I'm very happy with the quality and design of these blades from Bearded Colonel.
Get £5 off your first order with my discount code: 'amumreviews'
We were sent a kit for this review. As always, all my reviews are 100% honest and all thoughts and opinions are my own.