The Very Best (and Natural!) Nipple Creams – Reviews
|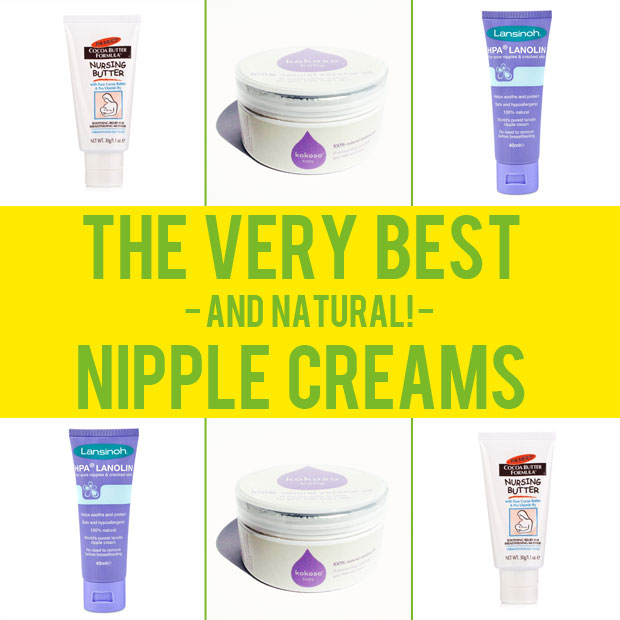 The Very Best (and Natural!) Nipple Creams – Reviews
This is a post that was previously published on the 14th of September 2014. I'm sharing it again due to recent breastfeeding problems!
We all know breastfeeding is the best for babies (and mummies!) but it can be quite painful in the beginning! I had cracked and bleeding nipples but pushed through and found products that really work and use them to look after my nipples and breasts. These three products are the very best and (natural!) nipple creams that I've come across. For me it was very important to find products that you don't have to wash off before feeding your baby – who has time to do that over and over during the day and the night? All three of these creams are fine to keep on.
This is the nipple cream most people have heard of. It is quite expensive but a little goes a long way. I got some tiny samples from my breastfeeding support contact and they were all I needed to fix my cracked and bleeding nipples within 24 hours (together with repositioning my baby so that it didn't get worse). It is extremely thick and sticky so you need to be able to wash your hands (a few times!) after applying it. That's okay – the main thing is that this cream really works – and quickly!
Palmer's Cocoa Butter Formula Nursing Butter
I love Palmer's Cocoa Butter Formula products and this is not an exception. This is a great nipple butter for itchy or sore nipples and perfect for everyday use to keep your nipples in good condition whilst breastfeeding. I rub it liberally on and around the nipples letting the cocoa butter work it's magic on the stretch marks on my breasts too! This nipple butter smells lovely (like all Palmer's products) and is not too sticky.
Kokoso Baby 100% Natural Coconut Oil
This is a new favourite of mine. You can use coconut oil for nearly everything and it makes a lovely 100% natural nipple cream. Coconut oil is also good for stretch marks and is naturally anti-bacterial. What's great about this is you can use it all over – on you breast, belly and your baby!
Read my full review of Kokoso Baby Coconut Oil here.