Bibetta Star Changing Mat and Nappy Wallet Review
|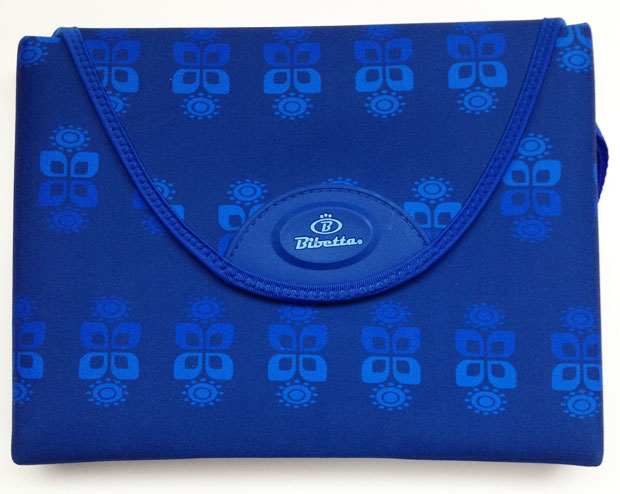 Bibetta Star Changing Mat and Nappy Wallet Review
Nappy changing quickly becomes a big part of your life when you have a baby. You have to change nappies loads of times every day and that doesn't stop when you go out so a travel changing mat is an essential part of your baby gear when you head out whether it's for the day or for just an hour.
I try to pack lightly when I head out with the kids because our pram shopping basket always ends up filled with more bags, coats and toys.
That's why I love the Bibetta Star Changing Mat and Nappy Wallet. It's a very compact baby changing mat that folds up really neatly but at the same time it's large, padded and soft and has a storage pocket for nappies and wipes.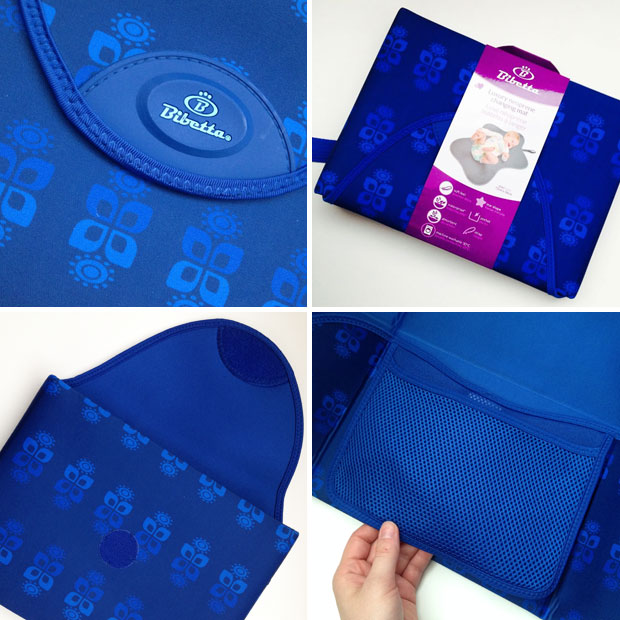 When we go out just for a bit, to the supermarket for example, I don't need to take a full changing bag with me as this changing mat is all I need when packed with a couple of nappies, some nappy bags and a small packet of wipes. It doesn't take up much room in the pram basket meaning there's plenty of room left for our shopping.
When the mat is unfolded, it's much larger than other travel changing mats that we've tried and the unique star shape allows your baby to stretch their arms and legs out. The large size (72x58cm) covers the public changing mat in baby changing rooms very well which is important to me.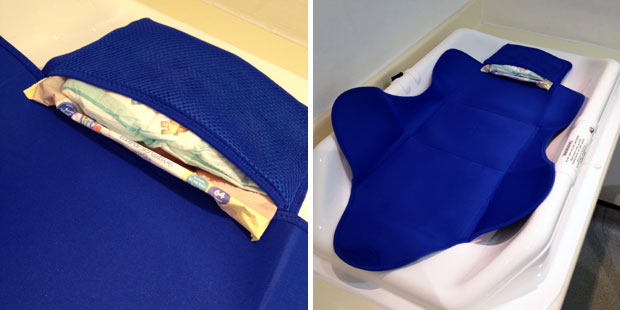 The padded neoprene material is lovely and soft and keeps my baby warm and comfortable. It's very hygienic too as it can be washed in the washing machine. The mat is waterproof and the top layer is absorbent in case you baby decides to have a wee mid-change.
The Bibetta Star Changing Mat and Nappy Wallet is very easy to fold up into a clutch bag shape after use. You can fit extra bits such as nappy cream and hand sanitiser into the folded bag shape too. The mat has a carry strap with a popper fastening so that you can hang it on your buggy handle for easy access.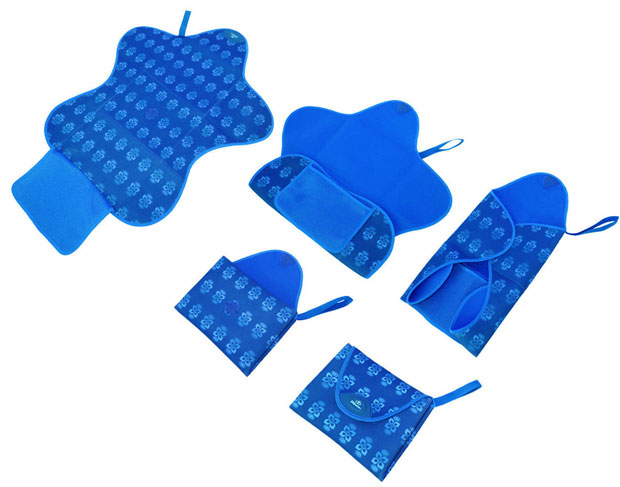 This is a great product that is so useful in our everyday life. Anything that makes parenting easier is a hit and this really does. It's stylish too and is available in three colours (blue, pink and black) and the mat also matches other accessories from Bibetta.
Find out more on Bibetta.com and buy from Amazon.co.uk. (RRP £19.99)
I was sent this product for this review. As always, all my reviews are 100% honest and all thoughts and opinions are my own.