aden + anais Gold Metallic Classic Muslin Swaddles Review
|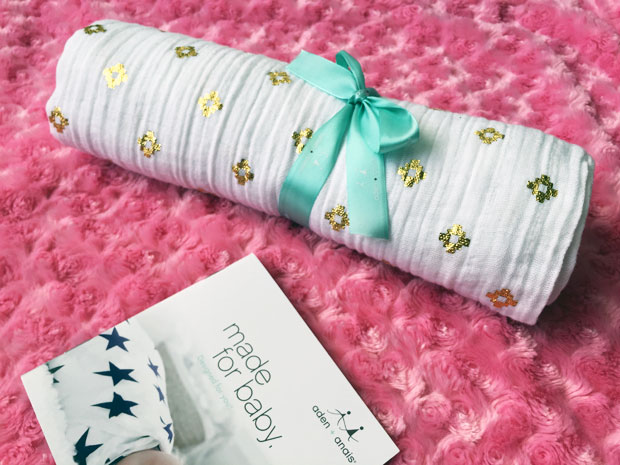 aden + anais Gold Metallic Classic Muslin Swaddles Review
aden + anais are known for their gorgeous, high quality and super soft muslins and this month, they have released a new range of metallic themed products — muslin squares, swaddles and dream blankets. The gorgeous and sparkly designs are perfect for Christmas and would also make lovely newborn gifts.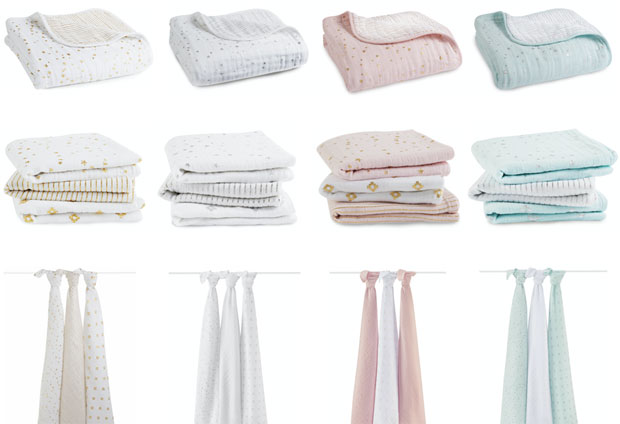 The products are available in four colours — Gold, Silver, Skyline or Primrose — and they are all beautiful! I'm in love.
We have one of the Gold Metallic Classic Muslin Swaddles and it's so nice and amazingly soft. We've had lots of muslins and this one is truly something special.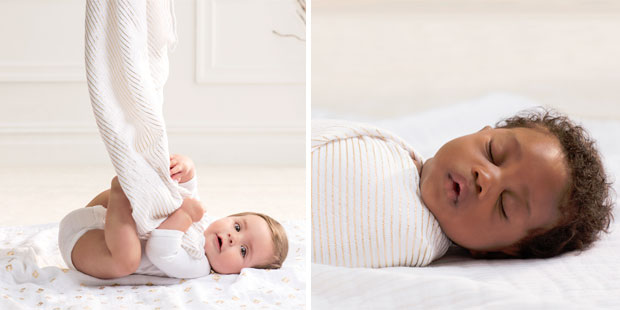 This beautiful muslin swaddle is the classic swaddle by aden + anais with an addition of a golden metallic print. You might think the metallic details would affect the softness but somehow even these shimmery areas are super soft.
The metallic detailing means the swaddle has special care instructions but they actually make it even easier to look after your swaddle. You wash it on cold and hang it to dry — no ironing. Sounds perfect to me!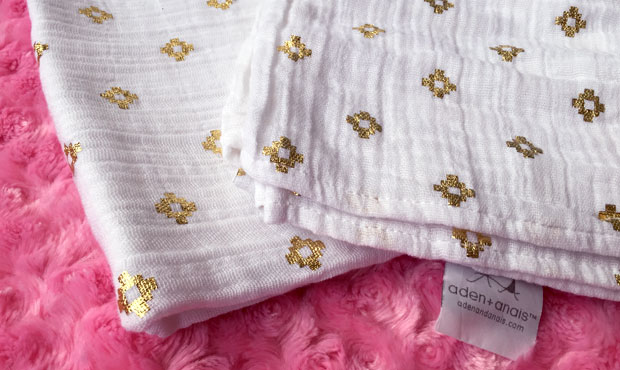 aden + anais muslin swaddles are pre-washed for extra softness that lasts and lasts. The 100% cotton muslin material is breathable to reduce the risk of overheating and the large size of these ones (120cm x 120cm) means you can use them for loads of things.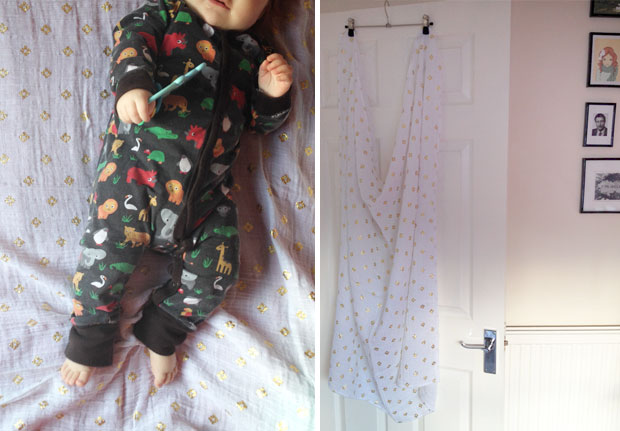 Large muslins can be used as a swaddle for sleeping (see the video below for instructions), a pram/pushchair cover to keep the sun away from your napping baby, a burp cloth, a breastfeeding cover, a play mat, a light blanket, a changing mat and even an extra cot crib sheet if you need one.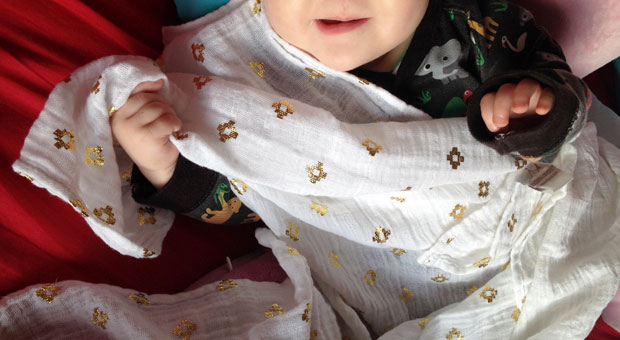 My little one is six months old and loves playing with it too — the metallic bits seem very fascinating to her.
I like to have a large muslin like this wonderful one with me when we go out somewhere or travel so that I always have something to put my baby down on if needed, a cover if I'm breastfeeding somewhere busy and a blanket if it gets a bit cold. Luckily my baby is not sick so much anymore — she used to have bad reflux and vomit many times each day — but a few months ago I would have needed it for burping and catching spit-up to keep us all dry and clean.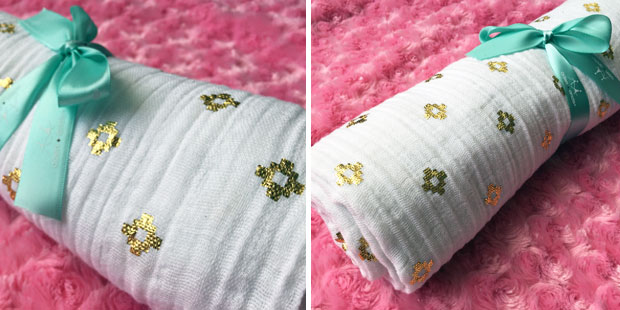 It's got so many uses and is such lovely quality! I can't believe I didn't have an aden + anais muslin until now! I think I need to get some more ordered sharpish!
If you know someone with a new baby, the aden + anais muslin swaddles would make a perfect gift! A gift pack of 3 costs £39.00 from NaturalBabyShower.co.uk. Check out the regular muslin squares and the dream blankets too. Right now you can enjoy 10% off aden + anais products with the code "aden".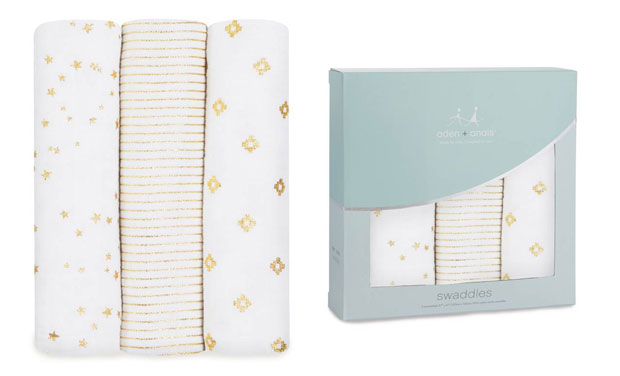 We were sent this item for this review. As always, all my reviews are 100% honest and all thoughts and opinions are my own.