LapBaby Review – The Hands-free Seating Aid for Babies
|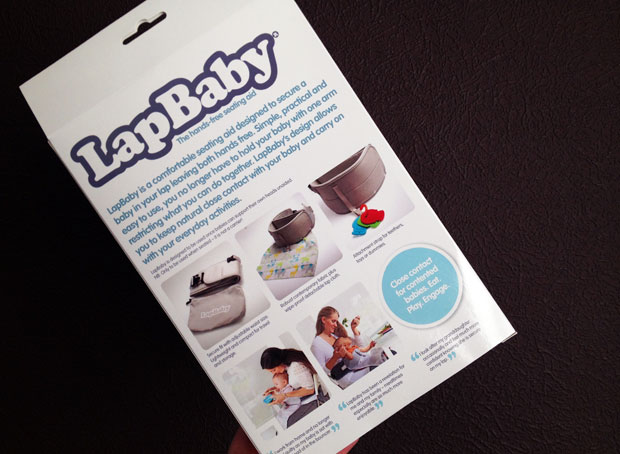 LapBaby Review – The Hands-free Seating Aid for Babies
Most babies love being close to their carers at all times and my baby is not an exception. My second baby is nearly four months old now and she's just as clingy as my firstborn and wants to sit with me most of the time even when I'm trying to eat my dinner or work on my computer. This makes fulfilling these tasks quite difficult as I need one had to hold and steady my baby at all times and eating or working on the PC usually requires two hands. That equation doesn't quite work when you only have two hands to start with.

That's why I'm so excited about this new product called the LapBaby. It's pretty much a big belt that you put on around your abdomen and then wrap a second part of the belt around your baby who's sat on your lap. The baby bit fastens with velcro and a clip for extra safety. It's very adjustable to fit parents and babies of different sizes. The LapBaby is really comfortable for both parent and baby and encourages a healthy posture for both.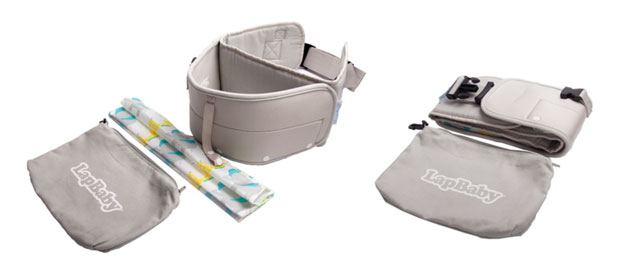 It's suitable from 3 months or when your baby can fully support his or her head. I've been using the LapBaby for just under a month now and it's changed my life! It's such a revelation to be able to eat my food with two hands — a parenthood luxury — and to be able to get on with some work even when my baby is not sleeping or breastfeeding. I'm confident that my baby is fully supported and comfortable as I get on with feeding myself, working or socialising.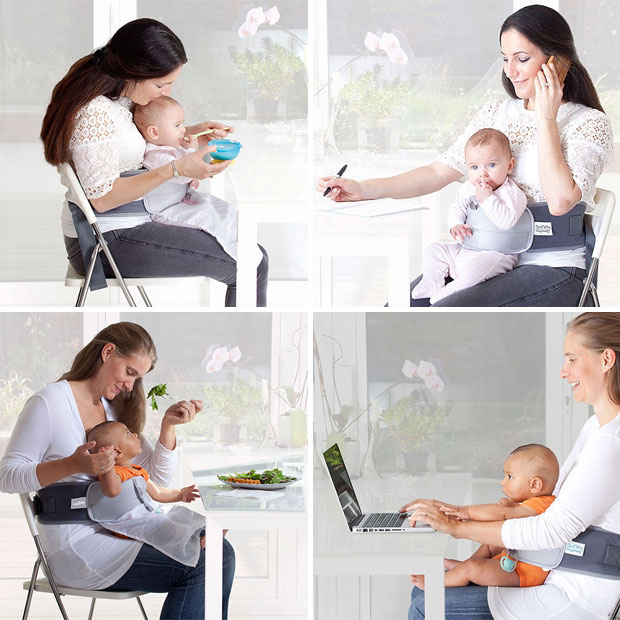 My baby is happy because she's sat on me, close to me, and can feel the warmth of my body and hear my heartbeat and my voice. We can look at eachother and interact with one another.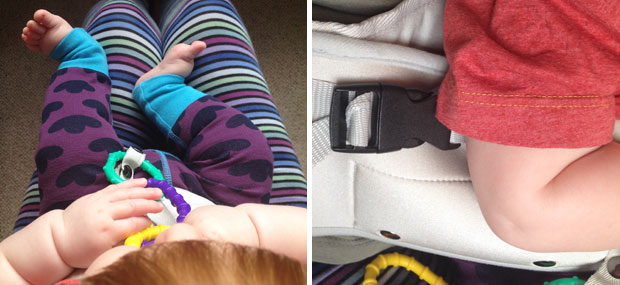 There's even a clip for attaching a toy or a soother to avoid them falling to the floor — brilliant! The LapBaby also has a foldaway, extendable, detachable and wipe-clean lapcloth for us clumsy adults or to use when feeding your baby whilst using the LapBaby. We've not started weaning yet, but I'm sure the LapBaby will be very useful then too.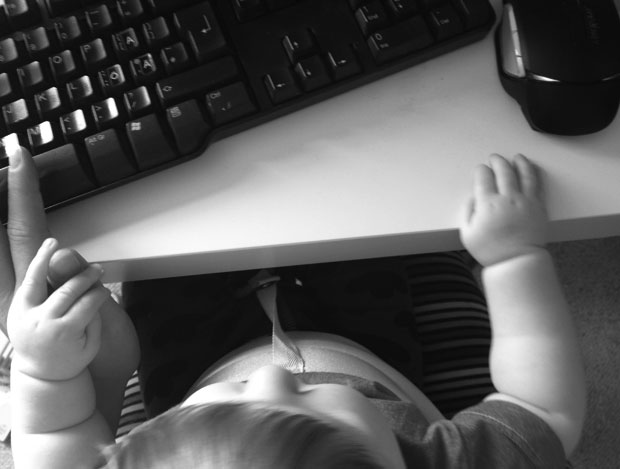 As soon as I tried the LapBaby, I knew that it would be one of my all-time favourite baby products and it definitely is. It's so clever and well-designed. It's a must-have for parents of babies!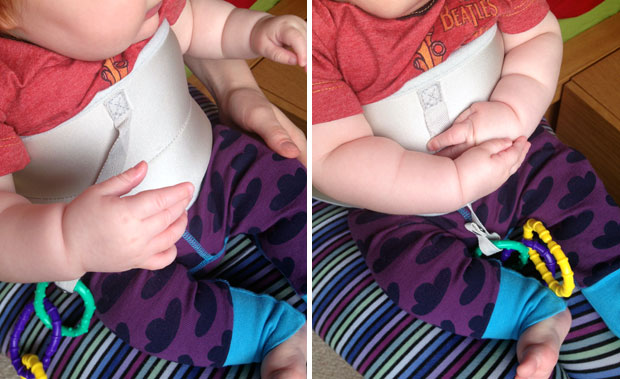 The LapBaby folds up very neatly and packs away into a handy pouch for storage. You can easily take it with you in your changing bag or your pram when you're out and about or visiting friends and family. When we go out for dinner or meet friends for coffee, the LapBaby is always with us and I can be sure that I will be able to enjoy my food, my company and the closeness of my happy and contented baby.
I can't wait to take it with me on our next trip too — it will be so useful on trains and flights!
Read more on LapBaby.com and buy from there or through Amazon.co.uk. It costs £24.99 which I think is an amazing price for this awesome product!
I was sent this product for this review. As always, all my reviews are 100% honest and all thoughts and opinions are my own.