Bibetta Ultrabib Review – Feeding and Weaning Bibs for Babies
|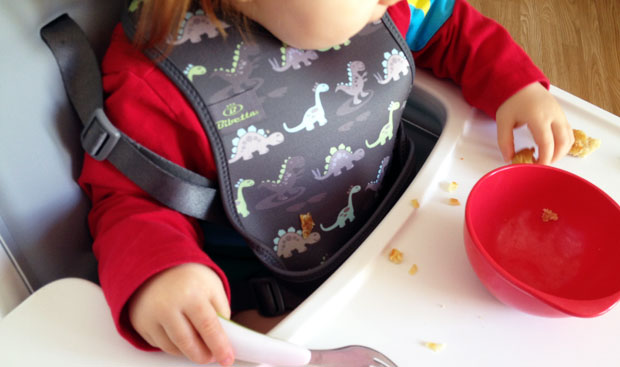 Bibetta UltraBib Review – Feeding and Weaning Bibs for Babies
Weaning is messy — especially baby-led weaning which is what we've mainly been doing with Baby No. 2. She's Little Miss Independent and much prefers feeding herself when possible.
Good bibs are essential if you want to keep your baby's or toddler's clothes cleaner for a bit longer and not covered in food at each meal.
My youngest daughter is 15 months old and loves her food. When I serve her something messy, we use our new Bibetta UltraBib to contain the mess.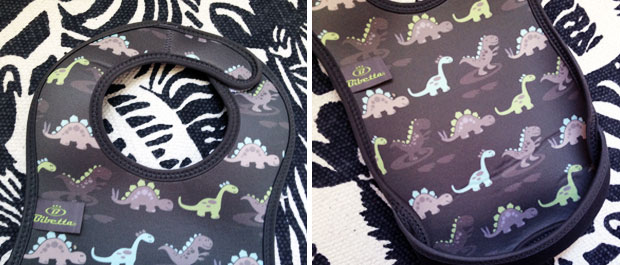 The award-winning neoprene UltraBibs are brilliant! The material is so easy to quickly clean and it dries in no time too. You can hand wash it in the sink or wash it in the washing machine with your other washing. I wash mine with any colours and at any temperature between 30 degrees and 60 degrees and that works well. The suggestion is to wash at up to 30 degrees but I run very few loads on that temperature and 40 or 60 degrees works well for me. It's best to wash the bibs straight away after each meal to ensure they don't get stained. You can even tumble-dry them.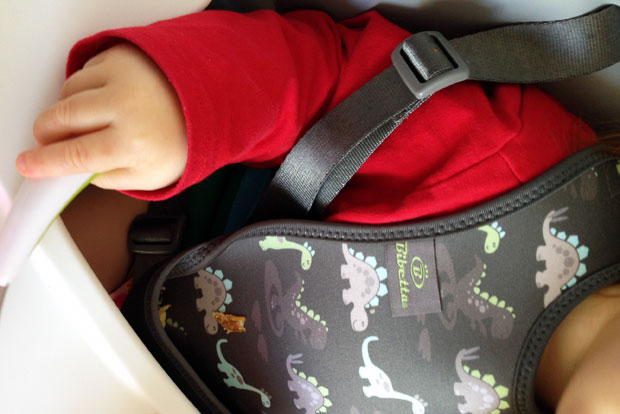 UltraBibs have a springy, pelican-style pocket that you fold out to catch any crumbs or drips, which we have many of!
The material is not just easy to wash and dry, but it's also flexible and soft, making the bibs really comfortable to wear. My toddler doesn't try to rip Bibetta bibs off like she does with most bibs nowadays.
The bibs are also naturally waterproof since they're made of neoprene which is what diving suits are made of. The outer fabric is fine and stretchy and absorbent.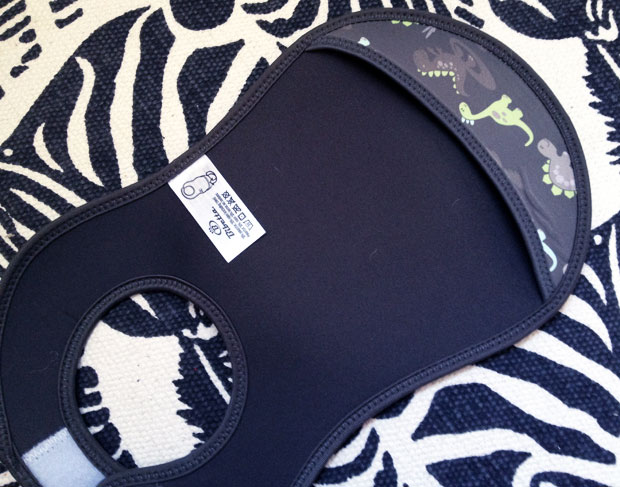 They also come in lots of fun designs — prints and block colors — so there's something for all tastes. We have the dark grey one with dinosaurs which is very cute!
Buy yours from the Bibetta website or from shops like Amazon.co.uk.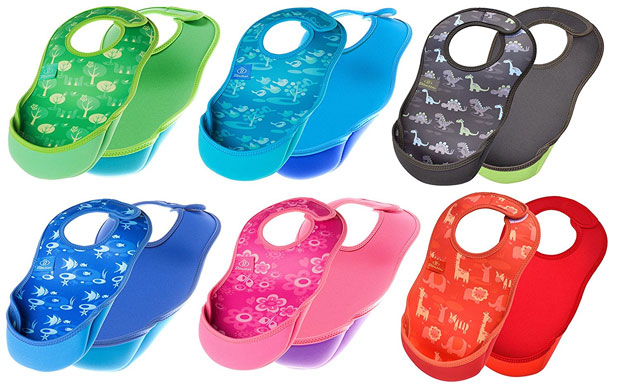 We were sent this product for this review. As always, all my reviews are 100% honest and all thoughts and opinions are my own.