Viners Toddler Cutlery Set Review
|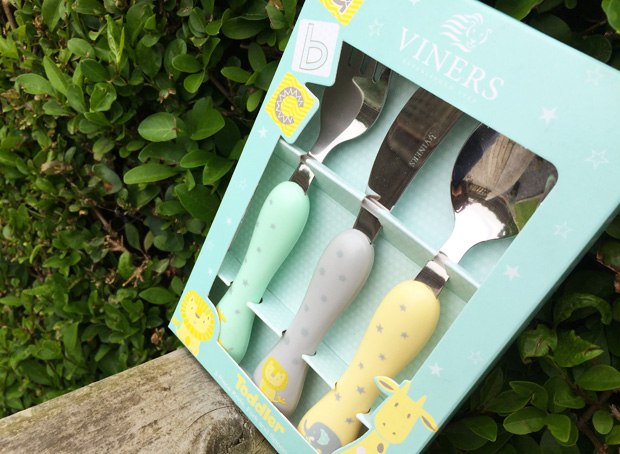 Viners Toddler Cutlery Set Review

An important part of weaning and learning how to eat food is to learn the skills needed to use cutlery and, to do that, your toddler needs their very own cutlery set that's a suitable size and shape for them.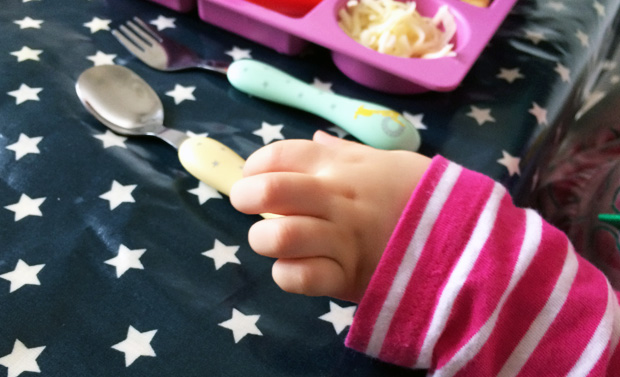 My toddler has just turned two and she's quite skilled at eating with a fork or a spoon now and is really enjoying the process and eating in the same way as the rest of the family. She's always been really into food — she started weaning early and soon gave up milk for proper food in quite large servings.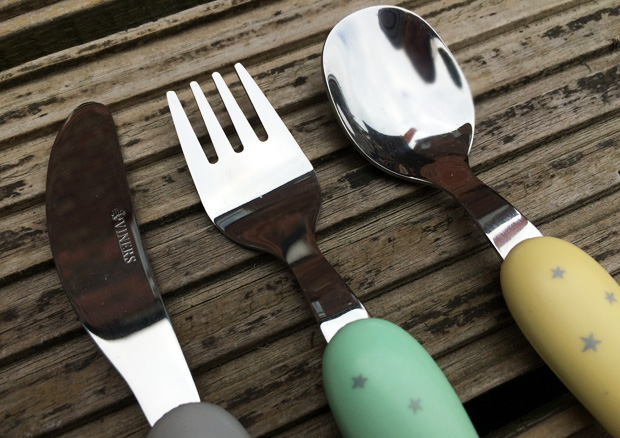 My two daughters recently got some new, nearly grown-up cutlery sets from Viners that are brilliant and my youngest also has a new toddler cutlery set from Viners that's specifically designed to be the ideal first cutlery set for young children who are just learning to eat with cutlery. It's got rounded edges which is great for toddlers.
The 3-piece set features contoured handles which fit perfectly into little hands and have a textured back to make them easy to grip and hold for toddlers.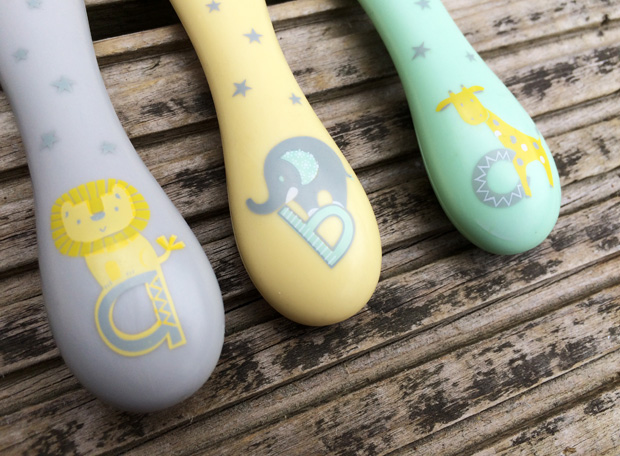 The colourful and interactive design is fun too and helps encourage children to reach for their cutlery. The handles of different colours feature a lion with the letter a, an elephant with the letter b and a giraffe with the letter c. They are quite generous in length which means they should be suitable for my toddler to use for quite some time.
This cutlery set can only be washed by hand which might be inconvenient for some but I always have a few things that can't go in the dishwasher so I don't mind at all.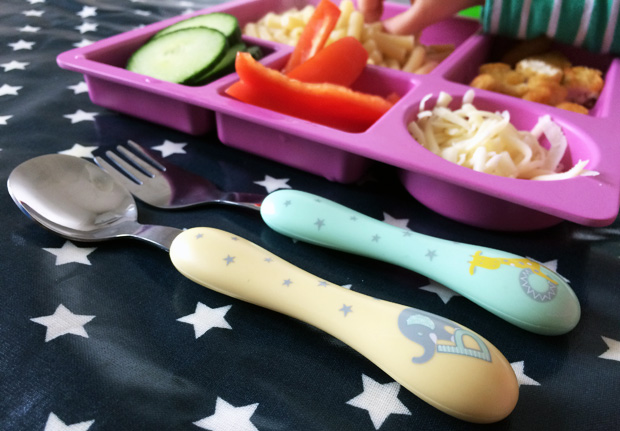 My toddler loves this set and finds the cutlery really easy to use! It comes in a nice gift box too, making it a great little gift for a birthday, Christmas or Christening. The set retails at just £6.00 and is available here.
Sample provided for this review. As always, all my reviews are 100% honest and all thoughts and opinions are my own.