Bonfire Night Safety – Dos & Don'ts
|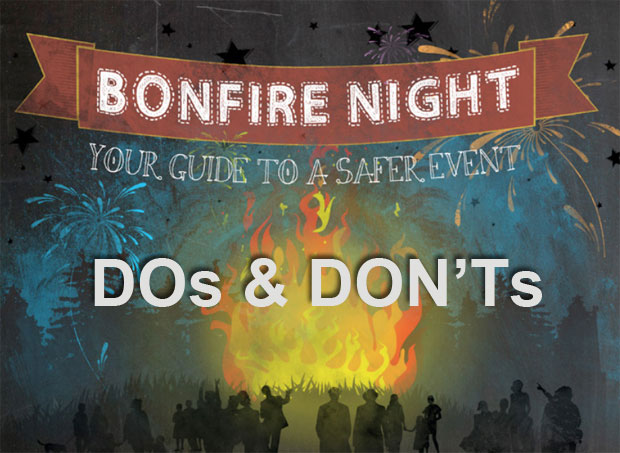 Bonfire Night Safety – Dos & Don'ts
Fireworks and fires are naturally quite dangerous things and it's important to know how to keep your family safe at events like Bonfire Night.
On Bonfire-Night-Safety.co.uk there's a brilliant infographic with lots of facts about fireworks and advice on how to avoid accidents and how to celebrate bonfire night in a safe way.
Here are some Dos & Don'ts for kids and adults from the infographic:
DO stand far away from both the fire and fireworks
DO light only one sparkler at a time and do so at arm's length
DO only use sparklers if supervised by an adult
DO keep your cat and dog inside during bonfire night
DO make sure an adult checks the bonfire for hiding pets or wild animals before it is lit
DO keep a bucket of water ready for emergencies

DON'T go near a firework after it has been lit
DON'T go near a firework after it has gone off: leave it for adults to clean up
DON'T use sparklers without wearing gloves
DON'T give sparklers to your little brother or sister if they are under the age of five
DON'T keep the bonfire in the way of things such as trees and buildings
DON'T light fireworks after 11pm as this is illegal
To see the full animated version of the infographic please visit Bonfire-Night-Safety.co.uk.
You can also download a free printable version to use as a teaching aid. Just scroll down to visit the child development resource PDF.