Book Review: Beneath The Surface by Heidi Perks
|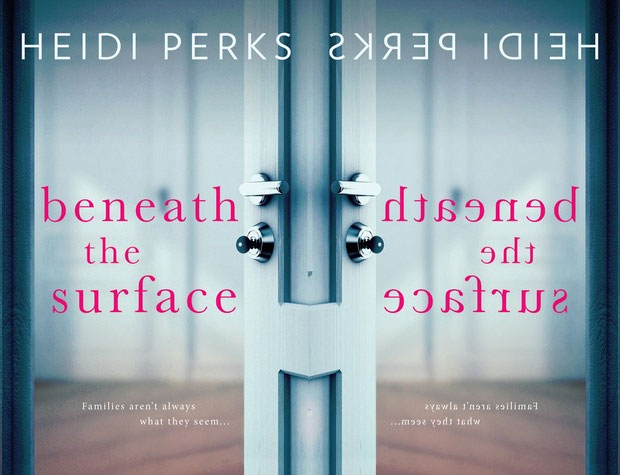 Book Review: Beneath The Surface by Heidi Perks
My latest Kindle read is Beneath The Surface by Heidi Perks. It's a dark novel with plenty of mystery and unexpected twists. Here's the plot:
"I don't know where you are…
I don't know what I've done…
Teenager Abigail Ryder is devastated when she gets home from school to find her family gone. Nothing makes sense. Things are missing from the house and her stepsisters' room is completely empty. But the police think she's trouble, and when grandmother Eleanor tells her to forget them all and move on, there's no choice other than face the future – alone.
Fourteen years on, Abi and Adam are a happy couple on the verge of parenthood. But when the past comes back to haunt Abi, the only way forward is to go back and uncover the truth — and reveal the dreadful secrets a mother has been hiding all these years."
In the beginning, we learn of the night when it all happened — when Abi's mum abandoned her and left with her sisters. Then the book portrays letters that Abi has written to her husband and her mum Kathryn's current life and the life of Abi's sisters Lauren and Hannah. These bits are quite gentle and gradually the tension increases as you learn more about everyone's lives.
You know something important and extreme must have happened to make Kathryn leave her eldest daughter but it's so hard to figure out what this could have been. As you read on, the story grips you further and there are so many twists and turns keeping it very thrilling and exciting. I couldn't guess anything!
The characters are well described and very deep and all the members of this dysfunctional family feel very real.
The book is quite emotionally involving and will probably make you sad and angry at times but I like books that leave a mark and makes you feel something.
I would give this book a 4 out of five stars! A great debut!
About Heidi Perks (from Amazon.co.uk)
Heidi Perks is a full-time writer and mum of two. Beneath the Surface is her debut novel and is inspired by the writing of Liane Moriarty and Rosamund Lupton, amongst others. She is a graduate of the Curtis Brown Creative Novel Writing course and studied marketing at Bournemouth University. She has since returned to the town to set up home by the sea with her husband and their two young children. Heidi's passion for the beach and the sea always makes its way into her writing, and her happiest times are spent on the sand and in the waves with her family.
Buy the book for Kindle or in paperback from Amazon.co.uk.
I was sent a free Kindle copy of this book in return for my review. As always, all my reviews are 100% honest and all thoughts and opinions are my own.