Book Review: The Book of You by Claire Kendal
|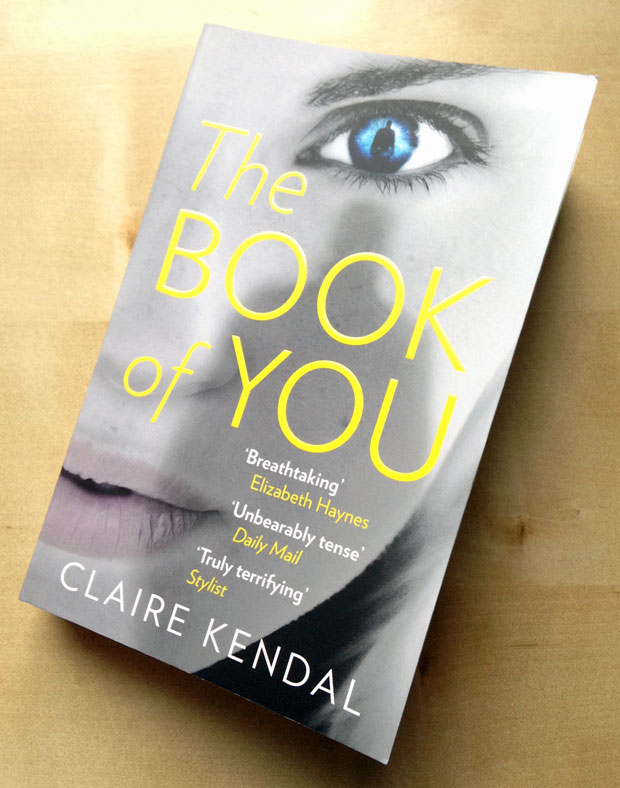 Book Review: The Book of You by Claire Kendal
The Book of You is Claire Kendal's debut novel and it's a great one! It's a psychological thriller (my favourite genre at the moment!) about Clarissa who is being harassed by her colleague Rafe. They spent a night together once before all this started; a night when Clarissa was very intoxicated and a night she wishes never happened. Afterwards Rafe is always there wherever she goes. He makes her feel incredibly uncomfortable and scared. She tries to get help from the police but they say they can't do anything at this point because there's no proof and she has not been physically hurt by Rafe, yet. She starts carrying a note book with her everywhere for documenting her past and present with Rafe to collect proof of the stalking.
Clarissa gets called in to do jury duty and is happy when she finds out the case she needs to sit in on has a seven week trial, thinking she'll have all this time away from Rafe…
The book is beautifully written in third person perspective mixed with the journal entries that Clarissa makes that are in first person.
The story is so gripping — I got into it straight away and read until I really had to go to sleep. I wanted to keep reading but it had to wait until the next day! It's definitely a book worth missing some sleep for, though!
It's a chilling book with a very scary plot. You feel Clarissa's feelings and fears when you read it and you root for her to reach out to someone who can help her (since the police refuses to do anything).
What makes this so scary is that stalking happens to so many people and stories that can actually happen are always more terrifying than supernatural horror.
The Book of You is a wonderful and very tense debut and I'm looking forward to Claire Kendal's future creations.
I was sent a copy of The Book of You for this review. As always, all my reviews are 100% honest and all thoughts and opinions are my own.