Book Review: Coming Home by Annabel Kantaria
|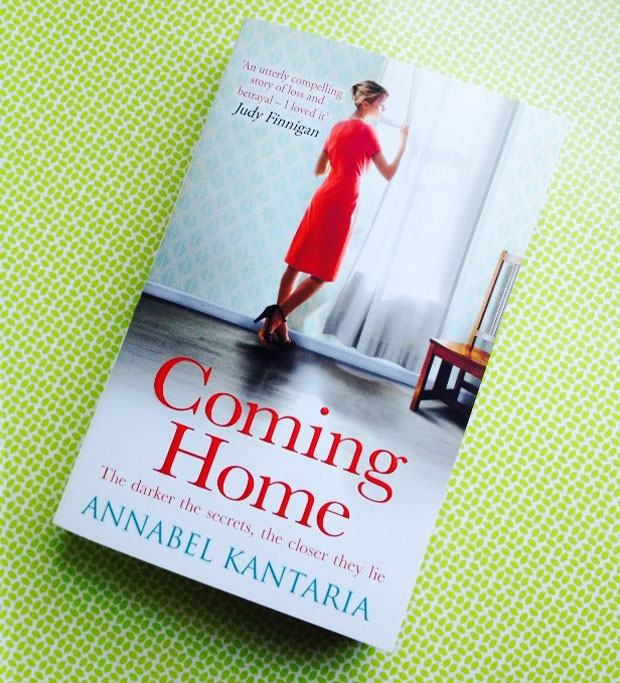 Book Review: Coming Home by Annabel Kantaria
Coming Home is Annabel Kantaria's debut novel and she's started with a bang. Her very first novel is very gripping and emotional, a story of family, loss and betrayal.
The story is about Evie who now lives in Dubai. She's been away from her home and her family for a long time and has buried the pain from her childhood. When her father suddenly dies, she has to return to the UK, to her old family home, to her mother and all those memories.
As you have to do when someone close to you passes away, Evie goes through her father's paper work, files and emails and finds out lots of secrets about her parents that she never knew about. An affair and plenty of lies. Her family was not what she thought it was.
There are two timelines in the book – one that shows the present and the situation above and one that's 20 years ago, just after Evie's brother Graham tragically died. It shows Evie talking to her phycologist about the death. This brings depth to the story and is a great way to show Evie's grief but also Evie's mum's emotional state after losing her son.
The story is dark and compelling. The writing is quick and easy to read and together that makes for a real page turner. At the same time, it's easy to put down and then pick back up where you left it at the next reading opportunity.
The cover of the book doesn't quite match up with the inside of the book. When I first saw the book, I thought the story would be much more light-hearted but it's really quite deep and powerful.
I'm looking forward to seeing what Annabel Kantaria will write next!
You can find it on Amazon.co.uk and in all other good book shops.
I was sent this book for this review. As always, all my reviews are 100% honest and all thoughts and opinions are my own.