Book Review: A Meditation on Murder by Robert Thorogood
|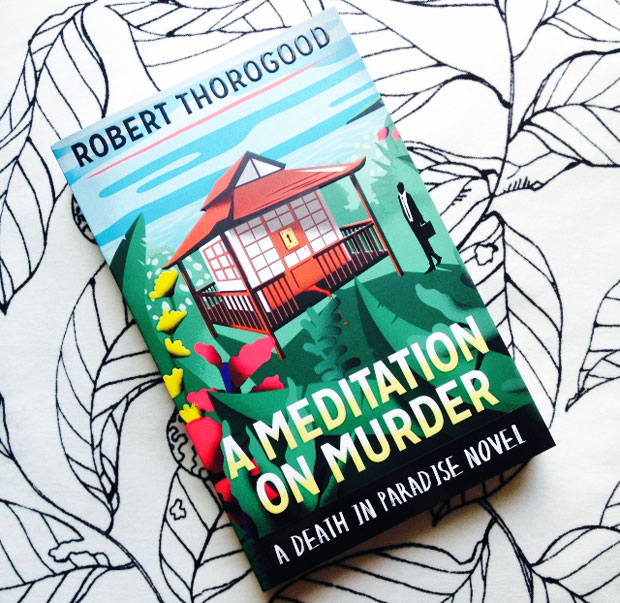 Book Review: A Meditation on Murder by Robert Thorogood
I'd never even heard of the BBC Once TV-series Death in Paradise when I applied to review this book as a Mumsnet blogger but I understand now that it's quite popular! I never watch advertisement on telly which means I also miss out on some programs.
This book contains an original story from the creator and writer of the series and features the same detective from the TV-show, DI Richard Pool. The case in this story is a locked room mystery. There's one murder victim, five suspects and a room that no one has left or entered. It's a very classic murder mystery!
The victim is Aslan Kennedy who leads a very idyllic life as the leader of a spiritual retreat for wealthy holidaymakers on Saint Marie, a beautiful Caribbean island. He is suddenly murdered and at first the case might seem easy to solve because one of the five suspects quickly confesses to the murder. DI Richard Poole feels that something is not quite right though and the facts don't quite add up. The person who confessed can't be the murderer but who is?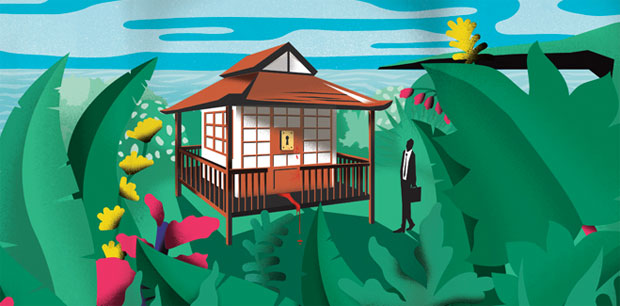 I can't decide if it's a good thing or a bad thing that I'd not seen the TV-show before reading this book. On one hand, some things might be easier to understand or relate to if you know a bit more about the characters that feature in both but on the other hand some things might be more exciting and unpredictable when not knowing as much about them.
Either way, this book is quite different from what I usually read. Sure, I read crime books but they are always more of the thriller kind and this is very much a classic kind of crime book without violence and creepy bits. I was attracted to the bright coloured cover — yes, I do initially judge books by their covers, a side effect of being a designer! — and was quite in the mood to read something different. Crime books often make good summer reads too — especially ones set on a tropical island — so that fits where we are in the year.
I quickly got into the book and can gladly tell you that it's quite fast-paced. Though I had not got any previous knowledge of the characters, they were brought to life well and I could easily imagine them my own way. The plot is intriguing and it's very difficult to guess who the murderer is! I will not say anything else because I don't want to spoil it by giving something away.
It's definitely a book that is best read on a sun lounger whilst relaxing and only focusing on the story. People who like classic crime books — like the ones by Agatha Christie — are sure to enjoy this and so will the fans of BBS One's Death in Paradise.
You can find it on Amazon.co.uk and in all other good book shops.
I was sent this book for this review. As always, all my reviews are 100% honest and all thoughts and opinions are my own.