Blog Tour: The Brazilian by Rosie Millard
|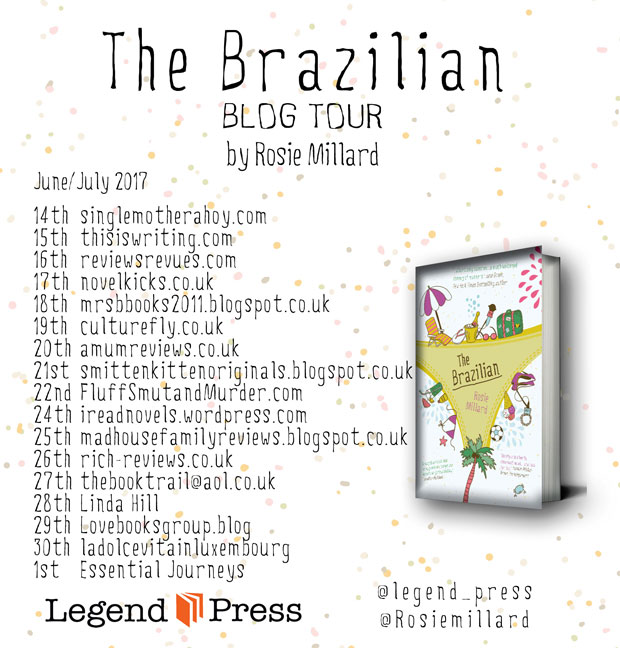 Blog Tour: The Brazilian by Rosie Millard
It's time for a little blog tour all about Rosie Millard's new book The Brazilian which is a sequel to The Square. You can see the schedule of the tour in the image above.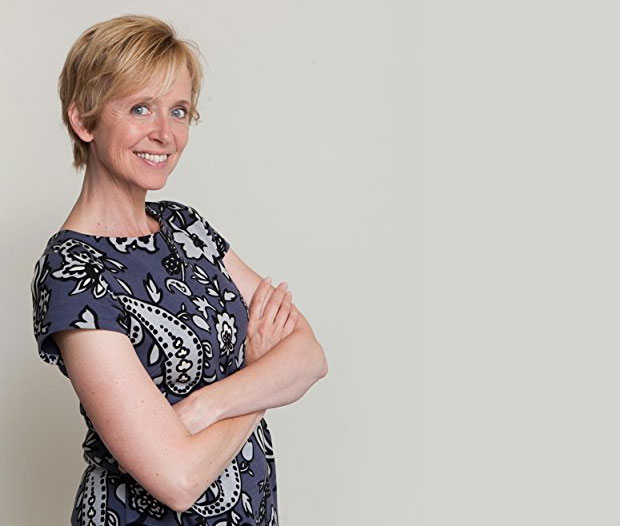 "Rosie Millard is a journalist, writer and broadcaster. She was a BBC Arts Correspondent for ten years, since then she has been a profile writer at The Sunday Times, columnist for The Independent, arts editor of The New Statesman, theatre critic and feature writer. She makes TV and radio documentaries and appears as a commentator for several national TV shows. Rosie is also Chair of Hull City of Culture 2017."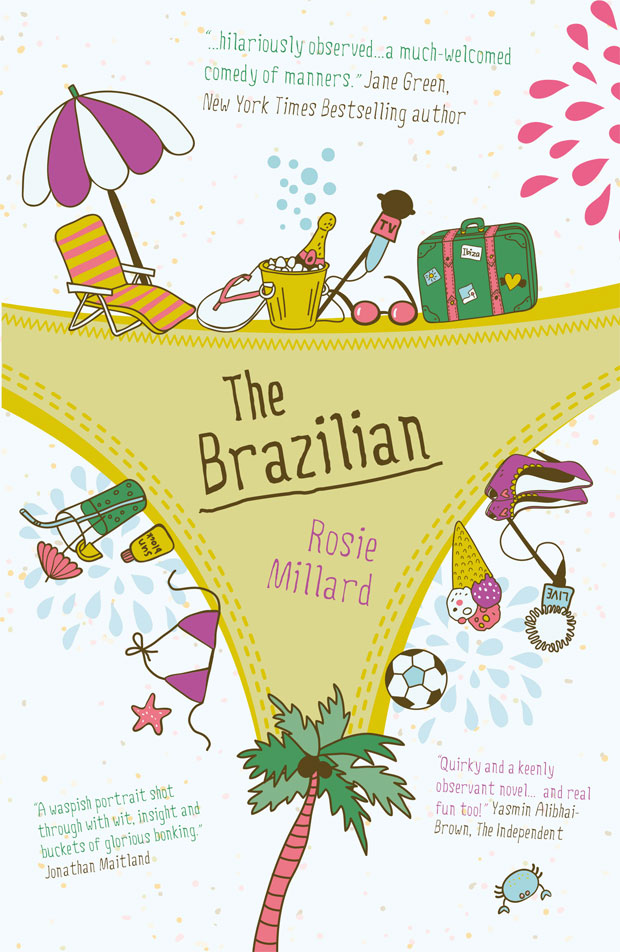 The Brazilian is a comedy chick-lit book set in Ibiza. It starts out in London where Jane and Patrick live with their eight-year-old son George. After some family and relationship scandals and affairs, the couple decide to head on a family holiday to escape the gossip and drama and spend some time together.
At the same time that Jane and Patrick are in Ibiza, a TV-reality show is being filmed with lots of celebrities including an It Girl, a Brazilian footballer and a famous magician. Jane is desperate for a bit of fame and tries her best to get on the programme…
The book is funny and light-hearted as it highlights the way middle class people go on holiday and the obsession and madness of celebrity. It's loosely based on Rosie's own experience appearing on Channel 4's reality show Celebrity 5 Go to Lanzarote.
I'm personally not very into celebrities at all and don't watch any reality TV-shows but still enjoyed the book as a fun summer read. It's very suitable as a holiday read too, of course — especially if you're heading to Ibiza!
You can buy the book here.
I was sent a copy of the book for this review. As always, all my reviews are 100% honest and all thoughts and opinions are my own.