Book Review: Finding Audrey by Sophie Kinsella
|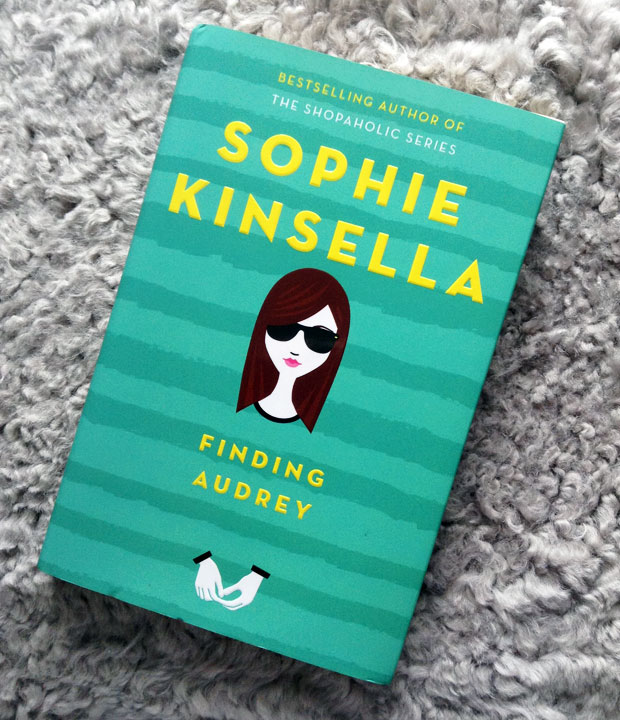 Book Review: Finding Audrey by Sophie Kinsella
Finding Audrey is not only the newest book by best-selling author Sophie Kinsella, it's also her very first young adult book. Sophie Kinsella is well known for her popular Shopaholic series and is now back with a book for a younger audience about a 14-year-old girl called Audrey.
Audrey has a social anxiety disorder that affects her daily life a lot. She's stopped going to school and does not like being around people. She even wears sunglasses for privacy.
The book is about Audrey's psychological disorder and the recovery from it, family life, friendship and romance. It's a funny book that will make you laugh out loud at some points and make you smile often, but it's also sad as it explores mental illness, bullying and many difficult situations.
Audrey's life changes when she notices her brother's friend Linus. He's got a lovely smile and a wonderful sense of humour and the power to gradually entice her out, back into the world outside her house again. He gives her hope and makes her feel that maybe she can recover from her illness.
The book is aimed at young adults and will appeal to this younger group of readers, but at the same time it's a complex and mature story.
Here's the trailer for the book:
I've not read the Shopaholic series because it seems a bit too girly for me but I loved this book. Finding Audrey is funny and cute, but deep and important and I really enjoyed reading it. It's a quick read when you are an adult but the story and the writing is very suitable and interesting for readers over the age of the target audience, too. I hope Sophie Kinsella will write more about Audrey or at least keep writing for her new, younger readers.

Finding Audrey was published this month and is available to buy from Amazon.co.uk and all other good book shops.
I was sent a copy of this book for my review. As always, all my reviews are 100% honest and all thoughts and opinions are my own.