Book Review: I Was Here By Gayle Forman
|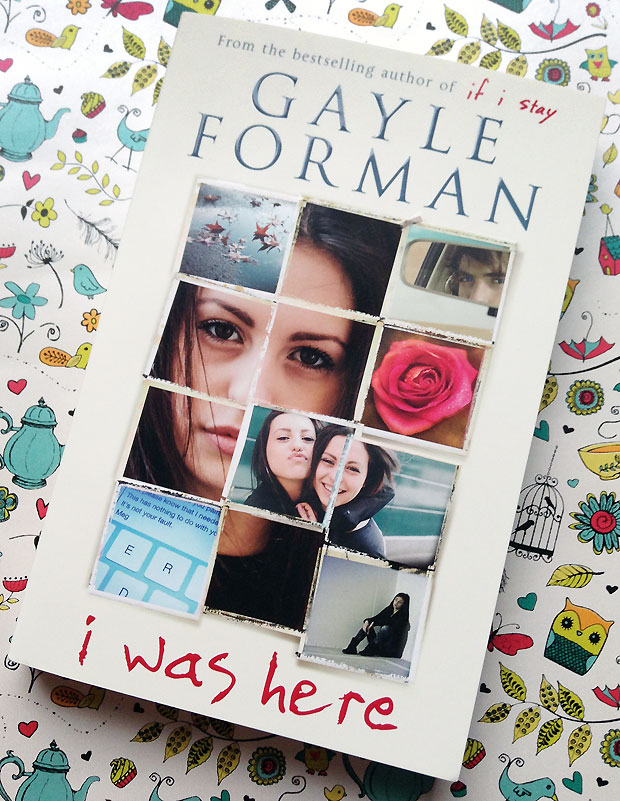 Book Review: I Was Here By Gayle Forman
Gayle Forman is the award winning author of the very successful book If I Stay (now also made into a film) and I Was Here is another Young Adult book by Gayle. I Was Here is a dark book exploring suicide and self-harm among teenagers. It's an honest and emotional book about grief but it is also about friendship, love and self-discovery.
The book follows Cody (18 years old) who's best friend Meg suddenly commits suicide. It came as a shock to everybody close to Meg and Cody starts searching for answers to why Med took her own life, looking for any clues she can find. The search turns in to a journey of self-discovery for Cody as she explores her relationship with her best friend and learns about life, love and death. The search also proves that Cody didn't really know Meg that well… I'm not going to reveal any details as I don't want to spoil it for anyone who hasn't read the book yet.
Gayle Forman's writing is great (for YA and adults) and I quickly got into the story and wanted to find out more about Meg's and Cody's stories. It's a dark story but I think it's very important to explore dark subjects. These things happen in real life and it's important to be aware of that fact. When I was a young adult I also liked a bit of darkness in my books — I think it makes stories more interesting and real.
I Was Here is a very good book about this subject. It kept me interested throughout! I would recommend it for girls from the age of 16 and onwards and for adults with an interest in the minds and lives of teenagers. I have not read any other books by Gayle Forman but after reading this one I'm very interested in reading the rest of her books.
I was sent a copy of the book for this review. As always, all my reviews are 100% honest and all thoughts and opinions are my own.