Book Review & Giveaway: Shoutykid Book 2
|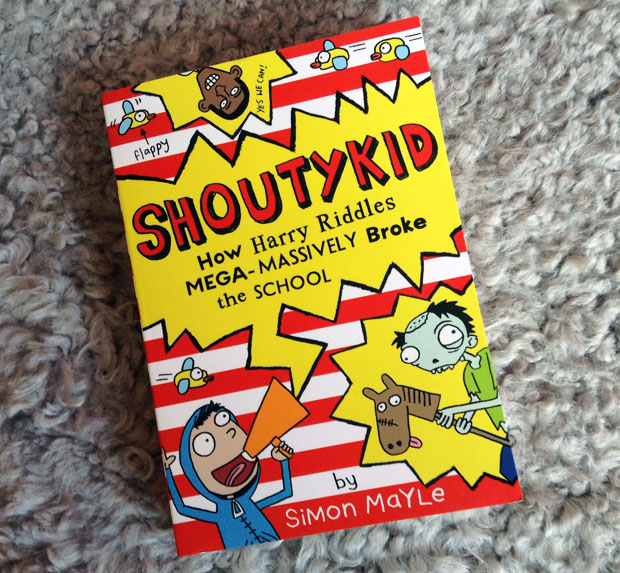 Book Review & Giveaway: Shoutykid Book 2
How Harry Riddles Mega-Massively Broke the School is the second book in the Shoutykid series by Simon Mayle. The first book How Harry Riddles Made a Mega-Amazing Zombie Movie was very popular! The series is recommended from age 8+ and I think kids up to the age of around 13 will enjoy these funny books. What makes the books very modern is that you get to follow Harry's life's (ups and downs) told through laugh-out-loud letters, emails, texts and illustrations. I think kids will love this take on a book.
Here's the blurb for book number 2:
"The funniest kid in fiction is back!
Hi there,
My name is Harry Riddles, and I live with my mum, my dad and my EVIL sister Charlotte. But now my mum is having TWINS so either me or Charlotte are gonna lose our bedroom. ALSO, Dad's moaning that I should do more sport and not be just a gamer (which shows what he knows cos I'm actually the BEST gamer World of Zombies has ever seen). But I've joined the school football team to keep him happy although if we win anything it will be a miracle cos we suck. I've written to some stars of the football world to see if they wanna help out, and also a bunch of people who might take Charlotte off our hands – oh and Brad Pitt's wife to see if she wants to adopt a couple more kids, but who knows if they will write back. We'll see.
Good luck and have fun.
Harry Riddles"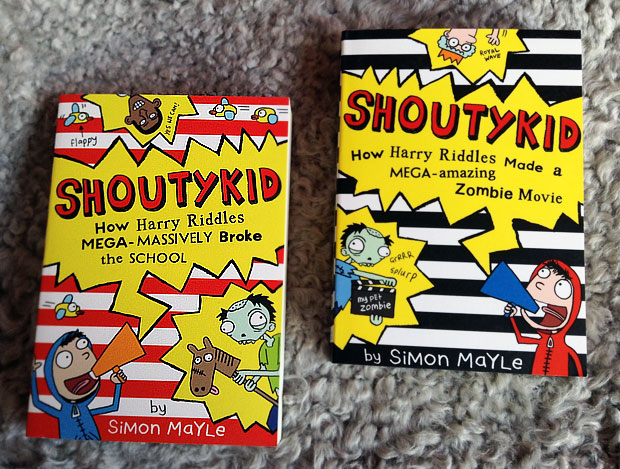 My test reader for Shoutykid 2 is a boy who is almost 10 and loves reading. He really enjoyed Shoutykid 1 last year and was very excited to read book 2. He said he found the book really funny like the first one and that he likes the short texts in different styles. It means he can read a bit here and there even if he's only got a few minutes to read, like when waiting for his little brother to get ready for school. My test reader's mum told me she heard lots of laughing during these reading moments so the book must be really entertaining.
Book three is coming soon too! It's called How Harry Riddles Got Nearly Almost Famous and will be available this summer. I know someone who's very excited about this! The books are available to buy from Amazon.co.uk.

For a chance to win a copy of book 2, enter via the Rafflecopter below. Terms & Conditions apply. Competition ends on the 11th of May 2015. UK entrants only.
a Rafflecopter giveaway
We were sent these books for this review. As always, all my reviews are 100% honest and all thoughts and opinions are my own.