Book Review: What Pet Should I Get? by Dr Seuss
|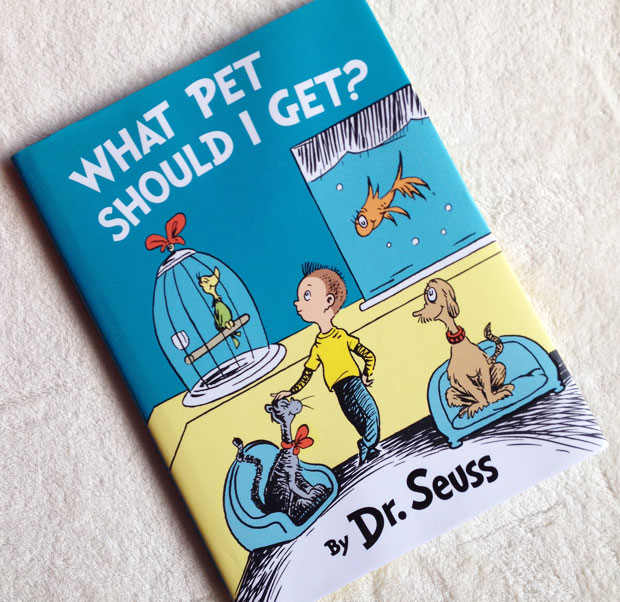 Book Review: What Pet Should I Get? by Dr Seuss
Amazingly, this is a brand new, never-before-seen book by the legendary Dr Seuss! Dr Seuss passed away in 1991 but this manuscript and its illustrations have recently been discovered and made available to new and old Dr Seuss' fans.
What Pet Should I Get? is about a brother and sister who visit a pet shop but can't decide which one to go for. The book explores how difficult decision making can be for young children but sometimes you just have to do it. The siblings go over all their options and think about how the choices would impact their family's life. Time's running out as they need to be home by noon and a decision is finally made but leaves the reader wondering. Did they go for the cat, the dog, the bird or the fish?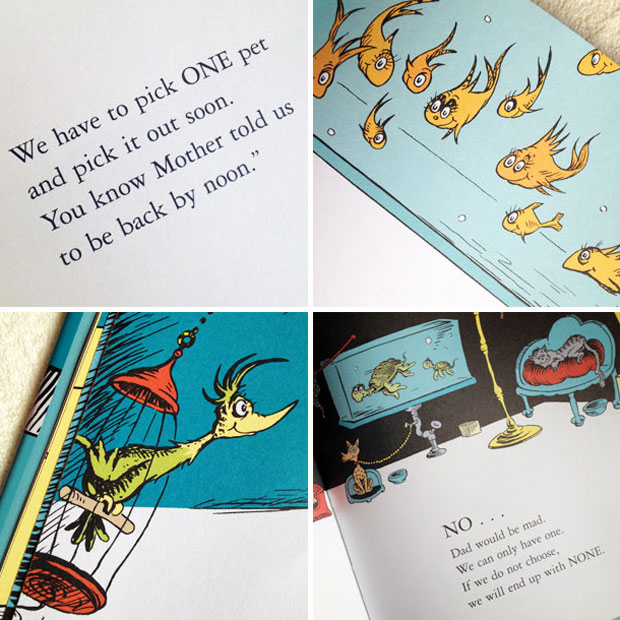 The book is rhyming which I love as it's so much fun to read rhyming texts and it gives the story a lovely rhythm and adds excitement. As always with Dr Seuss books, the story fires children's imaginations and makes them think about things which leads to fun and interesting conversations.
What Pet Should I Get? is a found treasure that's been hidden for so long and I'm very happy to see it made available to the public.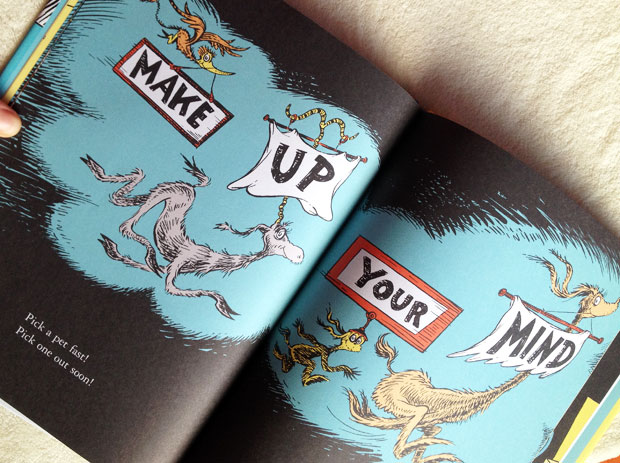 At the end of the book there's a Publisher's Note all about this recent discovery and also about the creative process of Dr Seuss and the inspiration of his own life in his work. It's a very interesting read for the older fans of Dr Seuss.
What Pet Should I Get? is a great story book for children and for the parents reading it with them too and the classic Dr Seuss illustrations are wonderfully creative as always!
The book is available from all good book shops selling children's books, including Amazon.co.uk.
We were sent this book for this review. As always, all my reviews are 100% honest and all thoughts and opinions are my own.