Boots Tea Tree & Witch Hazel Charcoal Facial Scrub Review
|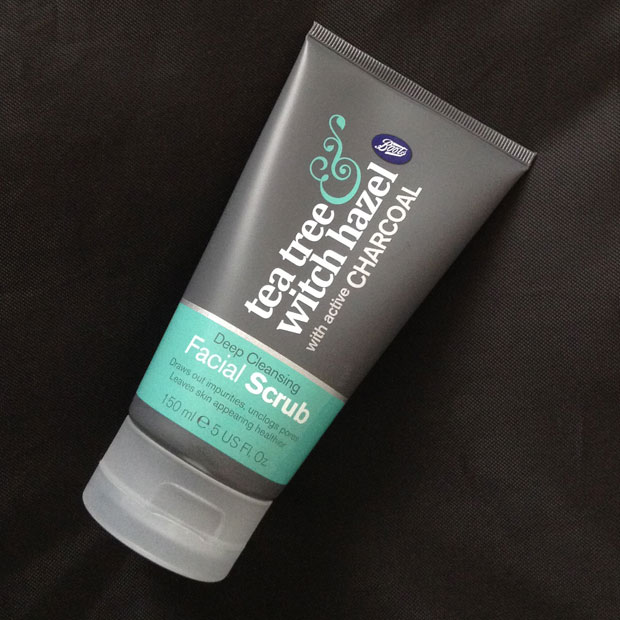 Boots Tea Tree & Witch Hazel Charcoal Facial Scrub Review
A few weeks ago, I was looking for a new face scrub and picked up the Boots Tea Tree & Witch Hazel Charcoal Facial Scrub from Boots. I get hormonal spots and like to use products that keep them under control but that are also gentle and safe for breastfeeding women like myself. Tea Tree, Witch Hazel and Charcoal are safe and natural ingredients that I am happy to use.
The colour of the scrub is the same as the tube, a very dark charcoal grey, so you look quite scary when using this product. It's a great scrub – good size pieces of apricot seeds, gentle but effective, non-drying, lovely scent and it makes my skin feel fresh, new and very clean. It's very good at getting rid of dry/flaky skin.
I can't yet say if it will keep new spots away but it's not caused any breakouts so far!
Available from Boots and currently on offer for £3.67 (the normal price is £4.59). There are two more products in the same series: a facial mask and a facial wash.