Bourjois 123 Perfect CC Cream & CC Eye Cream Review
|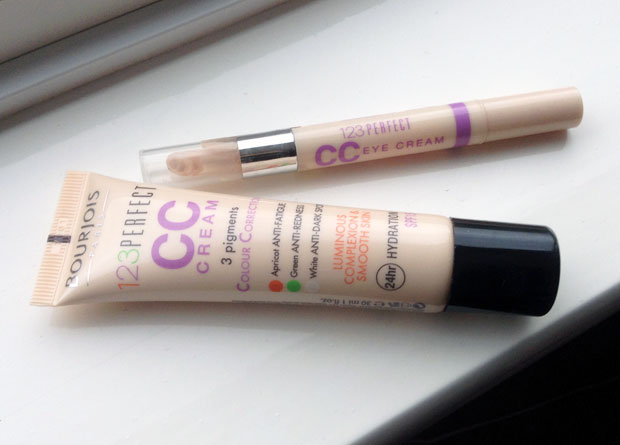 Bourjois 123 Perfect CC Cream & CC Eye Cream Review
I love CC creams and BB creams because they are multitasking and save a lot of time. They are also easy to apply and if it's a good one it gives you a nice natural finish. I try to always wear SPF and having a cream that's a face cream, concealer, foundation and SPF all in one makes my life easier.
The Bourjois 123 Perfect CC Cream takes seconds to apply. It sinks into my skin really quickly, smoothly and evenly and makes me look a lot less sleep deprived straight away. It's got SPF 15 which is perfect for me during the winter half of the year and promises 24 hour hydration which I think it lives up to. It is more moisturising than other brands I've tried and I don't feel the need to prep my skin with a moisturiser before using this CC cream. It comes in a shade that matches my pale complexion — this is not always the case with foundations and coloured day creams. I love the Bourjois 123 Perfect CC Cream and it will most definitely become a new make-up bag staple for me.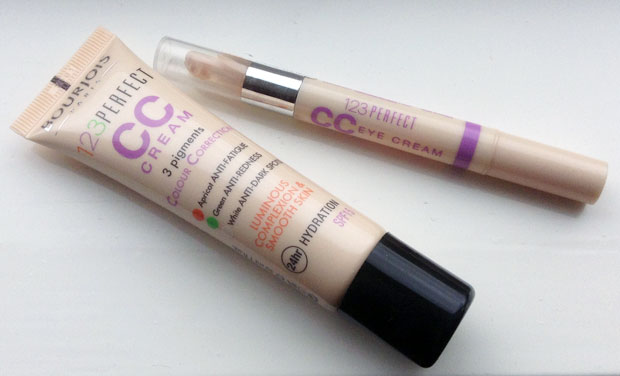 The Bourjois 123 Perfect CC Eye Cream is a lovely little thing! It's a concealer but it is also hydrating like an eye cream and it brightens like a highlighter. Another product that multitasks and can hide the signs of the sleepless nights that often come with being a mum. It is really creamy and provides good coverage, yet it feels so light and nourishing at the same time. This product, too, is so quick and easy to apply! The applicator is really nice, too: it's rounded and easy to clean. Much better than a brush. You can use the Bourjois 123 Perfect CC Eye cream on its own or with the CC cream.
Two wonderful products that are both so easy to use and quickly make a huge difference. Well done, Bourjois!
I was sent these products for review on a different website. All my reviews are always 100% honest and all opinions and thoughts are my own.