Brush Works Beauty Tools Review
|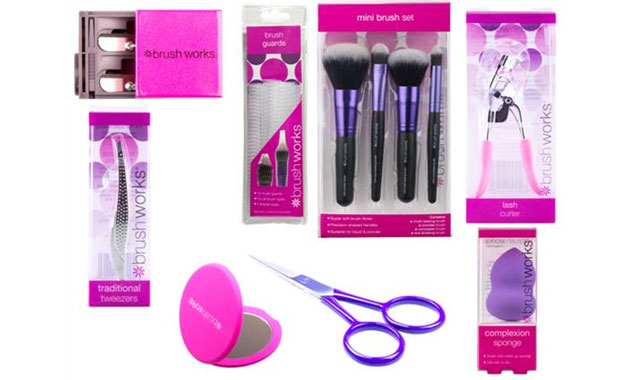 Brush Works Beauty Tools Review
Beauty industry experts InVogue have announced the launch of their professional range of brushes and implements for a DIY salon-like finish at home.
It's an extensive range is underpinned by everyday essentials from £1.49 – £6.99. From emery boards,  to nail clippers, to crystal sticks, precision manicure scissors, foot files, toe separators, tweezers, curlers, beauty brushes, cosmetic pencil sharpeners and compact mirrors there is something for everyone at a very reasonable price.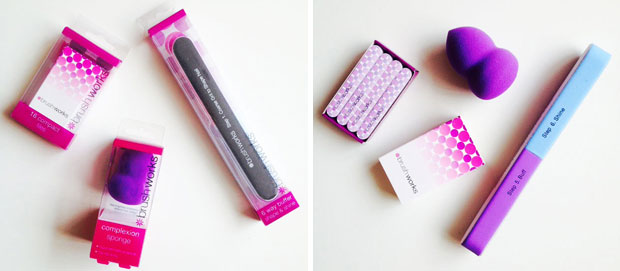 I've tried three products:
Brush Works Rapid Shine Buffer (£2.49)
Brush Works Compact Files (£2.49)
Brush Works Complexion Sponge (£4.99)
The Rapid Shine Buffer is a nail file that lets you create a natural high gloss finish and beautiful shape to your nails. It's fast and simple! The file has 6 different areas and the writing on the file makes it easy to remember which bit to use for what.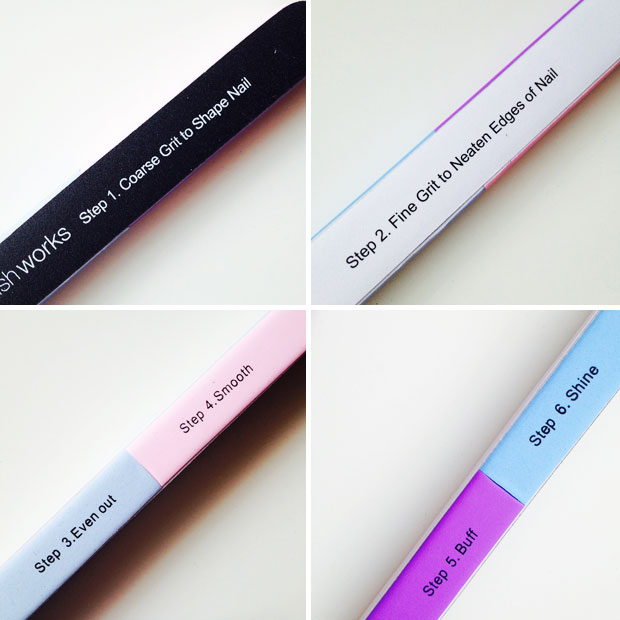 The Compact Files are ideal for travel and to keep in your handbag for when a nail breaks when on the go. You get 16 files in a small storage box.
The Complexion Sponge can be used wet or dry to apply foundation. It's been specially designed to not absorb as much water and product as other sponges and helps your achieve a flawless complexion while also using less product. It distributes the product evenly and creates a professional and natural finish. The shape is very ergonomic and the sponge is so easy to use.
See the full range of Brush Works tools here.
I was sent these items for this review. As always, all my reviews are 100% honest and all thoughts and opinions are my own.