Candy Mechanics Lolpops & Chocolate Cards Review
|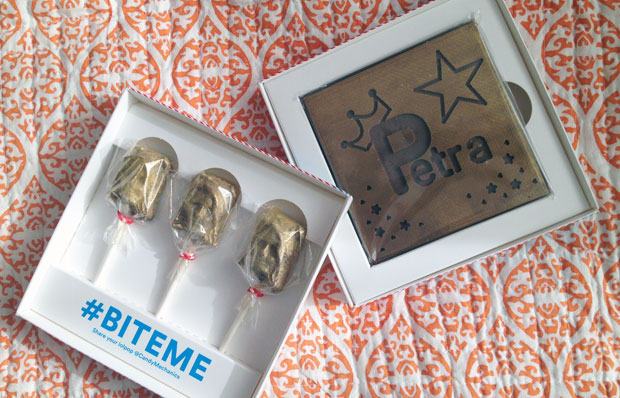 Candy Mechanics Lolpops & Chocolate Cards Review
I love original gifts and can it get any more unique than your own head made from chocolate? I don't think so!
Candy Mechanics make fun chocolate gifts and the range includes chocolate Lolpops moulded by a video upload of your own head (or one of a loved one) and chocolate Candy Cards which, of course, are much better than paper ones being made of chocolate and all.
To make a set of Lolpops you follow some simple instructions and have someone film a 30 second video of your head. You have to stand very still but other than that it's easy! We got it right on the first try and then uploaded the video to have Lolpops of my head made. The 3D chocolate heads are dusted in gold and come delivered in a little gift box with a place for each of the three heads that are individually wrapped for freshness and protection too.
The chocolate cards are really easy to make to as you can choose from lots of different templates that you can change the size of and add personalised details to such as names and dates. You can also design your chocolate card from scratch and customise it with lots of fun icons — there's a gallery of emoji style illustrations to choose from.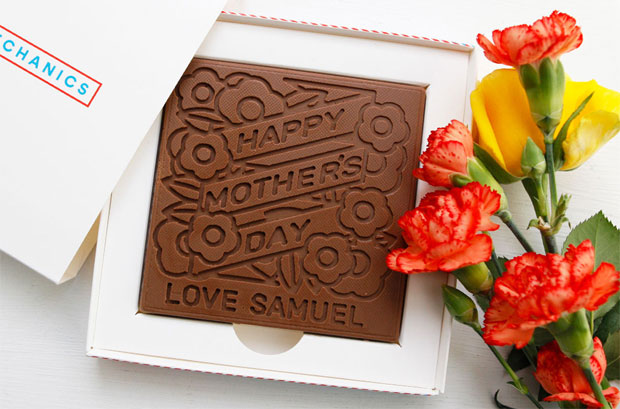 Your design is then engraved onto the slab of chocolate and delivered in a gift box to yourself or a loved one. One of these would make a perfect Mother's Day gift and card all in one!
Both the Lolpops and the Candy Cards come in white chocolate, milk chocolate and dark chocolate so that you can ensure the best match for your recipient.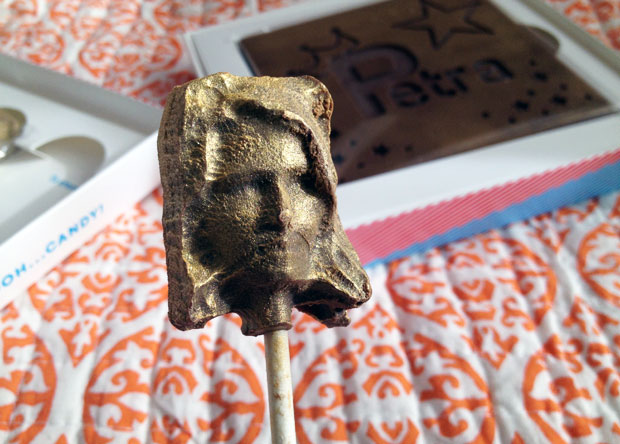 The chocolates in this post are milk chocolate and it tastes delicious! My 3-year-old daughter thought it was really fun to eat her mummy's head and announced when she was done that "Mamma's face is all gone!".
I love these unique chocolate gifts from Candy Mechanics — they're fun to create and lovely to receive (and to eat!).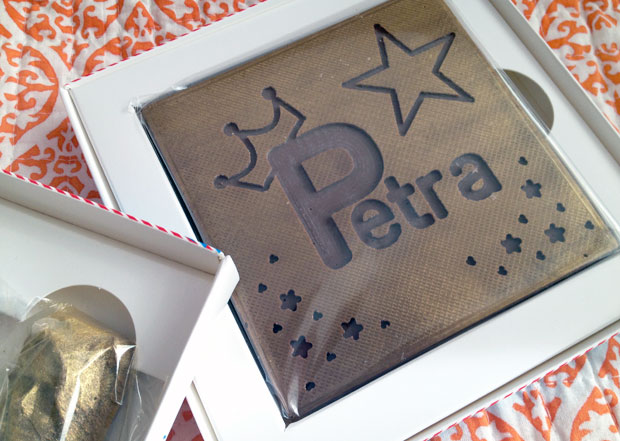 Get creative and order your own here. The cards cost £12.00 and the Lolpops cost £20.00 for 3. Delivery is free!
Products provided to me for this review. As always, all my reviews are 100% honest and all thoughts and opinions are my own.