Christmas Gourmet Popcorn Treats from Joe & Seph's
|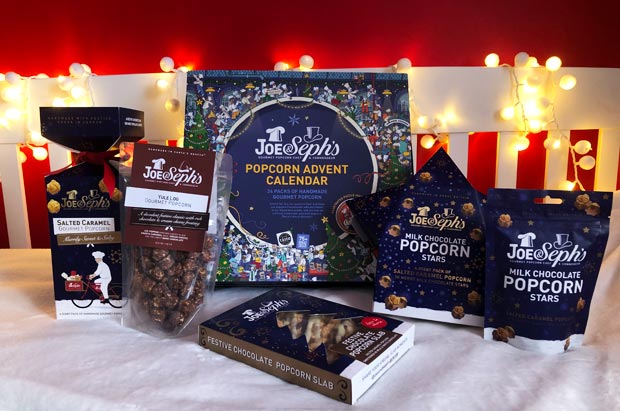 Christmas Gourmet Popcorn Treats from Joe & Seph's | AD
The festive season is upon us and it's time to start stocking up on tasty treats to enjoy with your friends and family this Christmas. Or, to give away as Christmas presents!
Joe & Seph's, the gourmet popcorn family business, have launched a range of festive goodies that are now available to purchase ready for Christmas. 
The festive Joe & Seph's popcorn selection includes lots of lovely gifts, including chocolate truffles – available in Vegan Choc Caramel and Salted Caramel. These are so luxurious and delicious, made with the finest ingredients.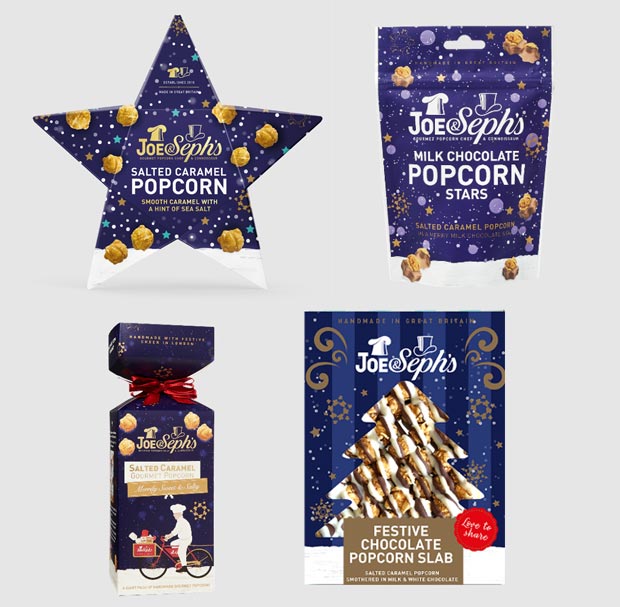 For stocking fillers, you can't go wrong with a Salted Caramel Star Gift Box, Milk Chocolate Popcorn Stars or a Festive chocolate popcorn slab made from Salted Caramel Popcorn smothered in Milk and White Chocolate. Or how about a Make Your Own Kit with one of Joe & Seph's indulgent caramel sauces and popping kernels to make your own batch of gourmet popcorn at home? These are available in five different flavours.
There's also a festive snack pack with four delicious popcorn flavours and a salted caramel festive cracker box filled with a large pack of handmade salted caramel popcorn!
So many yummy things to choose from and we've not even covered the festive flavours yet…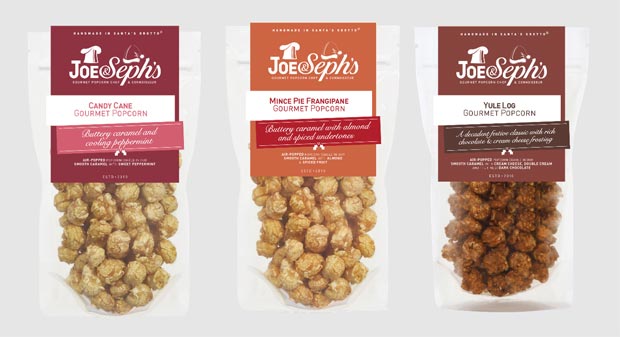 Joe & Seph's have introduced three brand new, festive flavours for this Christmas – Yule Log, Candy Cane, and Mince Pie. Yule Log are indulgent chocolate caramel cream cheese frosting popcorn, Candy Cane are smooth caramel and sweet peppermint popcorn, and the Mince Pie popcorn have classic mince pie flavours with extra almond. All perfect for the festive season! Joe & Seph's previous festive flavours are Egg Nog, Mint Chocolate, Chocolate Orange, and Brandy Butter – these are still available too. 
The new Yule Log flavours is included in the Joe & Seph's Large Star Gift Box along with White Chocolate & Caramel Popcorn and Salted Caramel Popcorn. A lovely trio of flavours!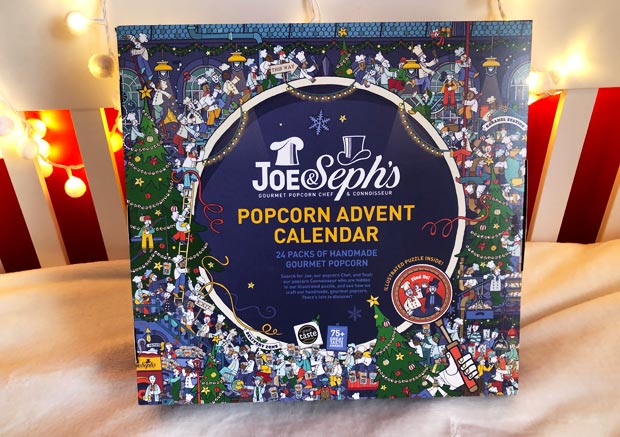 Now onto Gourmet Popcorn Advent Calendars! Advent calendars are a fun festive treat for both children and adults and a gourmet popcorn one is an amazing option. Joe & Seph's have four advent calendars to choose from this year: Find Joe & Seph Popcorn Advent Calendar, Classic 24 Day Advent Calendar, Vegan 24 Day Calendar, and 7 Days to NY Popcorn Calendar.
Here you can see the Find Joe and Seph Popcorn Advent Calendar which is an illustrated advent calendar filled with gourmet popcorn bags in both classic and festive flavours. What a lovely way to count down to the big day!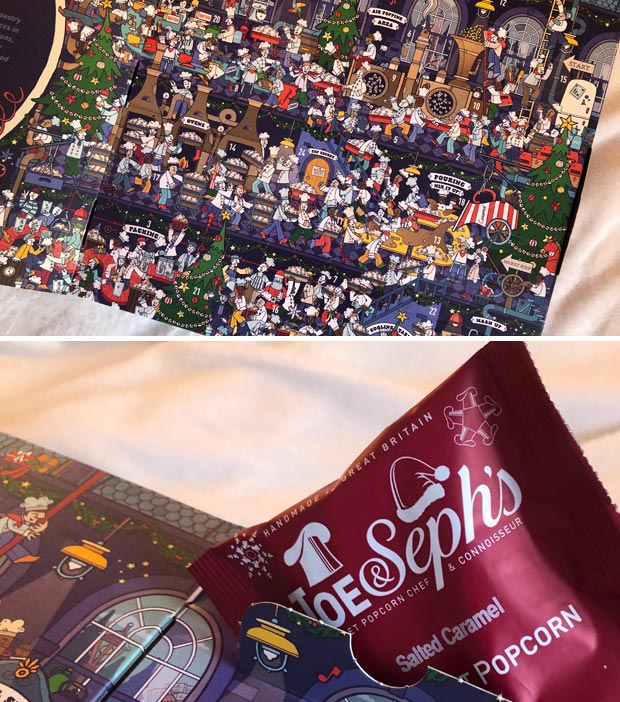 The calendar also features a Find Joe & Seph illustrated puzzle – can you find resident popcorn chef Joe and popcorn connoisseur Seph amongst the hustle and bustle of popcorn HQ?
Head over to the Joe & Seph's website to shop all these fun festive products and more.
Collaboration.